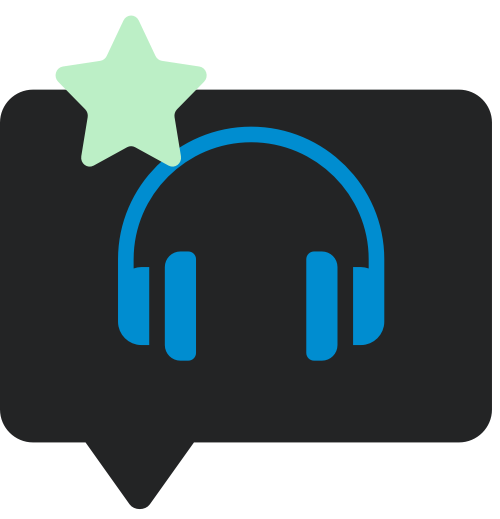 Reviews
ABBA's Voyage: track-by-track review
SDE's verdict on the new album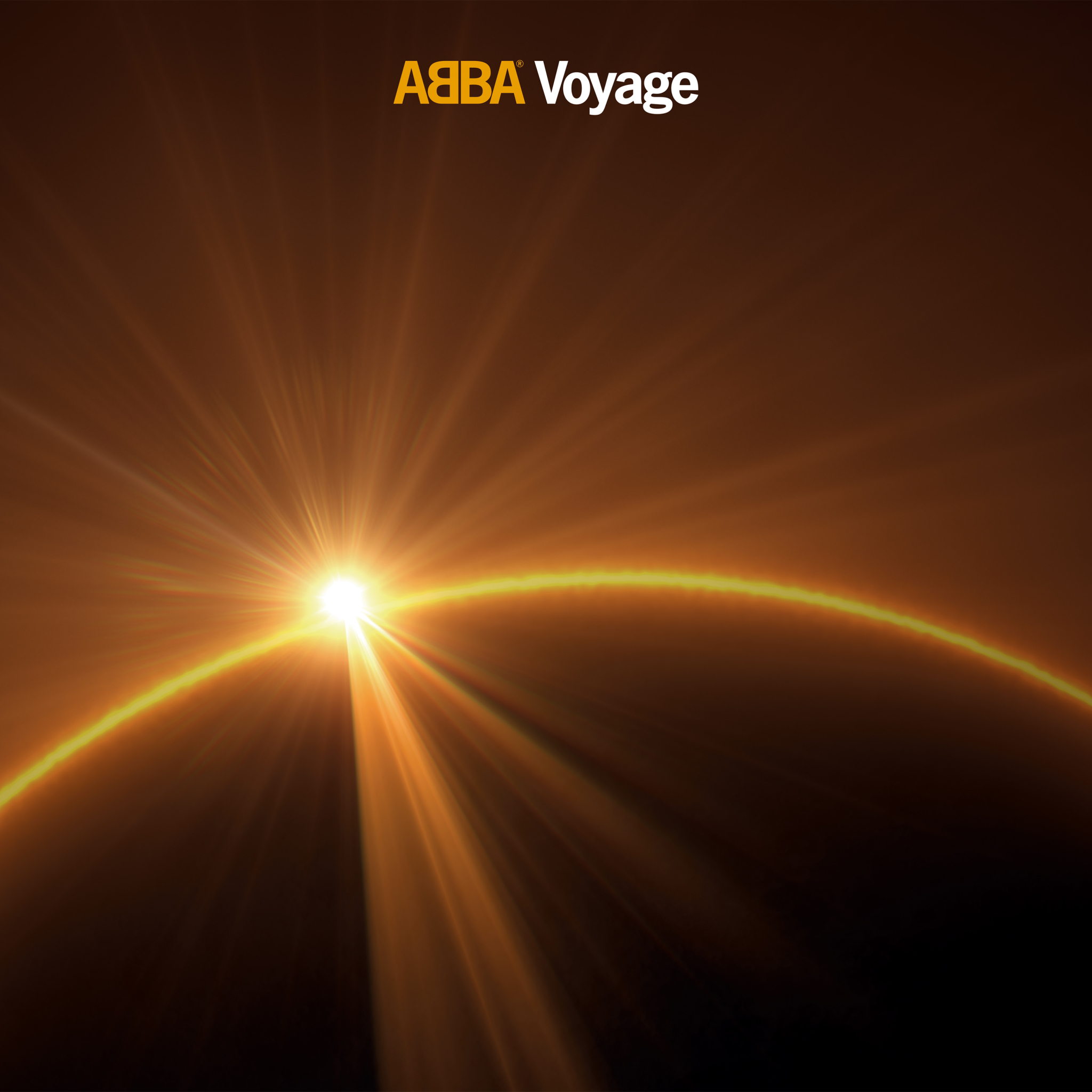 Don't know if you've heard the news, but ABBA have a new album out. It's called Voyage and SDE offers it's verdict on the new 10-track long-player.
I Still Have Faith In You
This opening number is an ABBA 2021 mission statement, of sorts. It's an openly sentimental number about friendship, doubt, faith, togetherness and longevity. Benny, Björn, Agnetha and Frida tick every single box when it comes to relationships (friends, lovers, wives/husbands, parents, workmates, ex-wives/husbands) and so their feelings towards each other must be deep, layered, complex and rich.
This song could easily have been a simple and straightforward piano ballad, but with ABBA there is always musical ambition, construction, building blocks and different elements to keep you interested. The first two minutes are about rumination. I still have faith in you but "do I have it in me?" And then at around the two minute mark the questions are answered with a triumphant 'chorus' section: "We do have it in us / New spirit has arrived / The joy and the sorrow / We have a story / And it survived". Things calm down at the end and we are back to Frida, piano and some strings.
One gets the feeling that this was a song that they needed to sing. It sounds like ABBA, which is obviously important, and there's plenty to enjoy including Frida's superb lead vocal, some strong melodies and even a hint of 'Fernando' drums at one point. The triumphant – somewhat bombastic – section is probably the weakest part of the song but it's hard not to be moved by the sentiment, which declares "We alive, we're back and we're ABBA!"
4/5
---
When You Danced With Me
This is a Celtic-themed, mid-paced jig which ties in with the lyrical narrative of a guy who abandons his girl and leaves Kilkenny (a county in southeast Ireland, geography fans!) to go to the city – or the "outside world" as it's described later in the song! The narrator has a good line in passive aggression ("so you left for the city, I hope you like it there") but she gets her hopes up when he returns for "the village fair" ("could it be / you miss the good times when you danced with me").
We never find out what happens but presume he's 'moved on'. To be honest, the guy might be well advised to get a restraining order out on the narrator, or a least check his legal position, if he wants to drop in on next year's "village fair".
The lyric is harmless fluff, but the music is enjoyable enough and 'When You Danced With Me' has the 'clap along' quality during the verses and resolves nicely into the payoff line and the catchy cèilidh post-chorus instrumental section. The song doesn't outstay its welcome and is done and dusted in less than three minutes.
4/5
---
Little Things
ABBA's unabashed Christmas song! It's easy to mock a number like 'Little Things', but a lot harder to write such a festive ditty. The melody is precision-engineered, in true ABBA style, and wanders off-piste delightfully to the higher end of Agnetha and Frida's vocal range ("and why don't we stay in bed for a while") before coming back around again. Benny and Björn have really aced the self-given brief here and the song's structure, arrangement and the vocal performance are all of a very high quality. 'Little Things' is not crass, it's gentle, and even when the children's choir come in at the end, it's far from overblown and actually introduces some new Christmas Carol-style melody lines. This song is certainly high up the running order of Voyage, but shoving it towards the end of the record would have spoiled the 'Ode To Freedom' finale. 'Little Things' is one of the most accomplished tracks on the record.
4.5/5
---
Just A Notion
'Just A Notion' sees ABBA revive an outtake from 1978's Voulez Vous. The original remains unreleased, aside from a snippet being included in 1994's Thank You For The Music four-CD set by way of the 'ABBA Undeleted' medley. The version on Voyage uses the original vocals but apparently replaces most of the instrumentation. There's a good time, Chas & Dave charm to this mid-paced track, although ironically, sometimes the old vocals feel somewhat buried in the slightly muddy mix and you wonder why they didn't just alter the key (if necessary) and re-record the whole thing. Still, by definition this is the most like ABBA from 'the old days' because it mostly is ABBA from the old days.
3.5/5
---
Don't Shut Me Down
This Agnetha-led first person narrative starts beautifully with some wonderful words describing our protagonist hanging around in the park waiting to go and confront her man. There are rich strings, a harp, some 'ooh, oohs' and just before you start to wonder if this heading towards 'ballad land', a Benny piano glissando and some vaudeville-style saxophone transform 'Don't Shut Me Down' into a wonderful perky, mid-paced pop song which has the bounce of The Visitors' 'Head Over Heels' and the knowing lyric of 'The Day Before You Came'.
'Don't Shut Me Down' is brilliant and doesn't put a foot wrong, most noticeably in the extremely catchy chorus which combines words and melody beautifully. It's a great idea to put the women in the position to challenge and confront the man, even if she's acknowledging she was a bit of a pain before. She goes to his flat and says "And now you see another me, I've been reloaded, yeah / I'm fired up, don't shut me down". The next line rather suggests Björn was a fan of Christopher Nolan's 2010 film Inception: "I'm like a dream within a dream that's been decoded".
The song flows effortlessly from that preface in the park, to the verses as the narrator confronts who we presume is her ex, to the defiant choruses. There's a skilful post-chorus section which brings things down and eases us gently back to the verses via that swaggering sax and some strings.
The whole thing is classic ABBA and I'm convinced if this was a single from Super Trouper or The Visitors it would have been a major hit. And let's be clear, it sounds a lot like ABBA from 1980/81, which in itself is a remarkable achievement.
5/5
I Can Be That Woman
A slow-paced ballad with Agnetha on lead vocals, 'I Can Be That Woman' disconcertingly spends much of the first verse focused on the family dog, 'Tammy'. The poor thing is stuck in the middle of a relationship crisis and god knows what her fella has trained the mutt to do ("she jerks every time you swear").
I know ABBA came first, but this song sounds quite Roxette-esque when Agnetha sings "And then you wake up and you're bleary-eyed / I say I'm sorry, I can see you've cried". In truth, the verse melody is a little bit pedestrian and doesn't even scan well in places ("Then you curse and kick a chair") which feels a bit lazy. The chorus is better, although rather like 'Don't Shut Me Down', the lyric is arguably a little bit 'old-fashioned' in places (if you are being generous) or sexist (if you're not) with the woman taking much of the blame and being prepared to change (although, to be fair, she does sing "You're not the man you should have been" as well).
One of the weaker tracks on the album, this awkward, family drama lyric could have been saved by some pace and a decent tune, but sadly not.
3/5
---
Keep An Eye On Dan
'Keep An Eye On Dan' depicts another family in crisis. This time it's not Tammy, but 'Dan' who is stuck-the-middle-with-you. I'm making the assumption that Dan is a human and not a canine. This song is basically about a joint custody arrangement ("I'll be back at on Sunday to get him") with the woman asking her estranged partner to keep an eye on their son – i.e. don't go to the pub and leave him on his own, you stupid bastard!
Lyrically, it's almost as weird as 'I Can Be That Woman', but this song is MUCH more fun, thanks to some pace, some great synths and a strong melody and arrangement. Bonus points for Benny and Björn evoking ABBA of old with the melody of the line "He throws me his 'go-mummy' kiss" and at the end, with a piano motif that references 'S.O.S.'.
4/5
---
Bumblebee
'Bumblebee' imagines a world without, er, Bumblebees, and is pure 'Fernando' at the beginning , with recorders and flutes set to acoustic guitars and warm synth pads. It's a simple little song that reminds us of the pleasures and importance of the Bumblebee and then moves on to consider it "quite absurd" that the pace of change in the world might be "too fast" for this social insect to adapt. 'Bumblebee' is sweet and innocent and raises serious global concerns in an almost childlike manner. Frida sings wonderfully and the arrangement is perfect with military drum rolls, acoustic guitar figures, orchestral flourishes and the odd dramatic timpani. Very ABBA.
3.5/5
---
No Doubt About It
Good though 'Bumblebee' is, 'No Doubt About It' is some welcome biscuits and cheese after the sweetness of the song it follows. This is a rollicking, fast-paced number with handclaps, pumping bass and a strident vocal delivery and melody. 'No Doubt About It' is very hooky and starts with the strong and memorable chorus line ("I messed it up, alright / And there's no doubt about it") before going into the equally good verse and brilliant pre-chorus break ("Well, then why, do I let it upset me.."). 'No Doubt About It' doesn't put a foot wrong although it's hard not to notice that the woman is taking the blame again ("Björn, take a seat on the psychologist's couch…"). No matter, a brilliant pop song.
4/5
---
Ode To Freedom
The last ABBA song on probably the last ABBA album, 'Ode to Freedom' is a waltz that owes a fair debt to Tchaikovsky's Swan Lake. There's a stately grandeur to this orchestral closing statement, that's very moving if you are a big ABBA fan. Agnetha and Frida's voices blend beautifully, both with each other, and with the music. Björn's thoughtful lyric is also very good, because within it the narrator expresses doubt and ponders what his/her 'Ode to Freedom' might be like, should they ever write it. It would be "simple… not pretentious, but with dignity". In many ways it's a line that encapsulates how ABBA went about their business in the 1970s and describes the pop music they have given the world. Almost as good an ending to an ABBA album as 'Like An Angel Passing Through My Room', but not quite.
4.5/5
---
Summary
Let's be clear (as politicians like to say), Voyage isn't the album ABBA would have made after The Visitors if they hadn't called it a day. The band were finessing their sound in the late Seventies and altering their approach to arrangements and songwriting, album-by-album. This ultimately ended up with the synth-laden masterpiece that was the 1981 studio album, and the standalone single 'Under Attack', with its notable use of a vocoder. Look to something like Murray Head's 'One Night in Bangkok' from the Chess musical (co-written and co-produced by Benny and Björn with Tim Rice), if you want to imagine how ABBA might have sounded in 1983 or 1984.
What the band have chosen to do in 2021 is release an album of mostly new songs that together sound like an ABBA 'greatest hits', not in terms of the quality of the tracks (although they are largely pretty good), but in terms of the style, sounds and arrangements that go a long way to defining ABBA. If the band told you that these were ALL outtakes from various albums from the 1970s, you would believe them, and that is the key to the success of ABBA's Voyage. It has the group's DNA running through all aspects of the record. It does not contain ten songs of the quality of 'Don't Shut Me Down', but that's okay because Super Trouper didn't have ten songs of the quality of 'The Winner Takes It All', either.
Voyage's weaknesses are its strengths, because while ABBA were unstoppable and unrelenting when it came to near-perfect hit singles, their albums never quite reached the same heights and more often than not had the odd dodgy song, weird lyric, or ill-advised digression. Even The Visitors had 'Two For The Price Of One' (although I actually like that song). And so it is with Voyage. Björn's much publicised comment that the album was recorded "trend-blind" is the secret to the album's success. Voyage's musical reference points end in 1981 and rather than move on from The Visitors, arguably they've stepped back a bit. It's as if Benny and Björn wrote the name of every ABBA song they'd ever written on pieces of paper, put them all into a hat and picked nine of them out at random; on each occasion declaring: "we will write a song for Voyage that sounds like this!".
Voyage is more than an ABBA-badged record. It feels like ABBA, sounds like ABBA, and – at the risk of stating the obvious – is ABBA. The band left us in our own 'Kilkenny' in the early eighties and we always hoped they'd return "next year" but they never did. Now they're back. Will you dance with me?

Voyage album rating: 4/5
---
Voyage is out now.