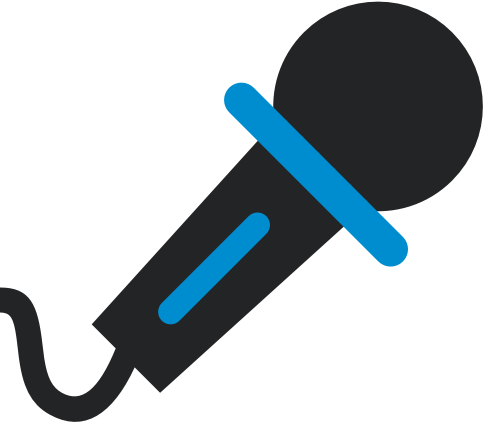 Interview
Liberty at 30: In Conversation with Duran Duran producer Chris Kimsey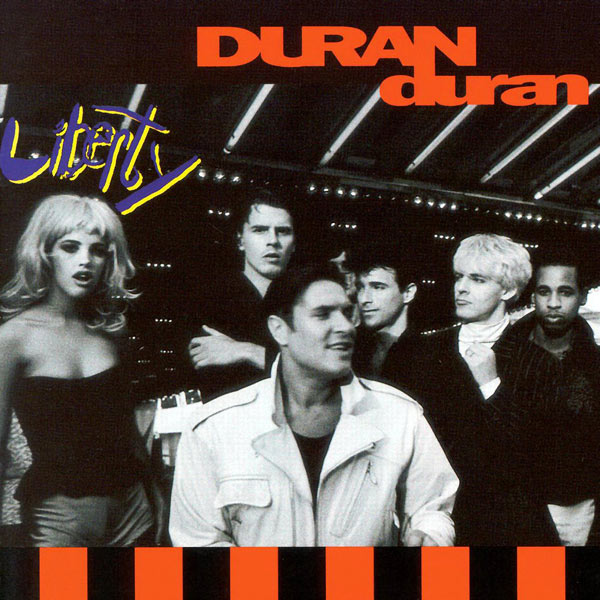 SDE talks to Chris Kimsey about Duran Duran's ill-fated 1990 album
"I don't mind dealing with pressure – I can help people with that pressure –  but I can't help people write brilliant songs if they're not there." – Chris Kimsey
Thirty years ago on this very day, Duran Duran released their sixth studio album, Liberty. It was their first long-player of the 1990s and the first with an official new line-up that saw drummer Sterling Campbell and guitarist Warren Cuccurullo confirmed as full members of the band.

Despite falling album sales (platinum LPs, became gold and then silver) – and a suspicion that perhaps they were now a band out of time – up until that that point Duran Duran had still bullishly managed to deliver a top ten hit from every studio album they had ever released – either in the UK or America. Indeed, when 'I Don't Want Your Love' from 1988's Big Thing peaked at number four in the USA, but stalled at number 14 in the UK, they didn't panic and the next single 'All She Wants Is' restored some chart credibility and did enter the UK top ten, peaking at number nine.
On the face of it, nothing much seemed 'wrong', but the maturity and quality of 'Do You Believe In Shame?' (the third and final single from Big Thing) didn't reach beyond the band's fanbase (peaking at number 30 in Britain) and the creative mash-up that was 'Burning The Ground' (issued to promote the 1989 Decade compilation) stalled at number 31. Ominous signs, perhaps?
Greatest hits were all well and good, but EMI wanted a new studio album – apparently, ready or not – and renowned producer Chris Kimsey was brought in to help deliver this. Kimsey was a very experienced and successful producer, having worked with acts such as The Rolling Stones, The Psychedelic Furs, Killing Joke, Marillion – to name but a few.
The result would be Liberty, a disappointing record artistically, that was also a commercial disaster. It was home to no major hit singles, and even worse, it delivered the first Duran Duran single that wasn't a top 40 hit in the UK ('Serious' peaked at 48). Record company incompetence? Band in crisis? What was going on? Chris Kimsey sat down with SDE at the very spot the album was recorded (Olympic Studios) and explains what went wrong and talks through most of the songs on Liberty…
SDE: Chris, tell me how your career got started?
Chris Kimsey: I'll give you a little background. During my early years – I started at beginning of '67 – I wasn't into any rock, I was into film music and musicals; that's what I loved the most. I just happened to get a job at Olympic Studios, so I was assistant on a lot of film music, things like Shirley Bassey or The Italian Job. Rock music gradually came along, so I started working as an assistant to [engineer] Glyn Johns a lot. Glyn suffered no fools, and he really only wanted assistants to have everything ready and prepared for him. My love of popular music really kind of grew after that, and Duran Duran were one of the only bands that, when they first came out, I loved their music.
SDE: What did you like about it so much?
Chris Kimsey: There was something about the sound; just something about it all which was really new and different, enlightening and fun. And the videos were cool, you know. They were all good-looking boys, and they were having fun. And Colin Thurston [producer of their 1981 debut] did a remarkable job creating that sound. Nick Rhodes, I think, was also a big part of it, but Colin was the one who went, 'oh, okay. I think we can do this'. There weren't many bands that I wanted to work with, but they were one.
SDE: How did you come to be involved with the Liberty album?
Chris Kimsey: I used to go to Nordoff Robbins Music Therapy a lot and Peter Rudge, was a very good friend. I'd met him when he was working with The 'Stones and we've known each other a long time. He was managing Duran Duran at this time – I think he'd just started to manage them, actually – and he asked me what I was doing for the next couple of months and did I want to work with Duran? I went 'yeah'. But he explained it was a different Duran – because I hadn't really kept up with them – with a new drummer and a new guitar player, so I said 'Well, as long as there's some good songs'. I met up with the boys and went out to see them live. I think I went to Denmark… I went on a couple of gigs with them and went out with Sterling [Campbell], who wasn't an official full-time member of the band then, but was playing on tour, and we got very drunk! I poured a bottle of Champagne over him and he got really pissed off. I liked him a lot.
SDE: You mentioned that you hadn't kept up with the band's trajectory, because there's an arc to their career and, arguably, they were on a downward trend at that time.
Chris Kimsey: Falling down? Definitely. What was the album before called?
SDE: Big Thing, which wasn't a massive hit album, but they still had a couple of big hit singles in 'I Don't Want Your Love' and 'All She Wants Is'. There are some very slow, moody tracks on it, which are very, very good.
Chris Kimsey: Well, that carried on to this album, actually.
SDE: Yes, but not quite in the same way, I don't think. What I find interesting is that the early hits to me seem very effortless. They were young, they had loads of great ideas, it was Nick Rhodes with two fingers on a synth and it sounds amazing. And then, once that wore off and they started to have to work a bit harder, as the 1980s were turning into the 90s, there was a bit of a question mark over who they were.
Chris Kimsey: Well, they followed fashion, which is a mistake because fashion changes. That's what fashion is; it comes and it goes away, even musically. But, I've got to say, when they worked with Nile [Rodgers, on the Notorious album] that was like magic. After Nile, I think it got lost. And more likely they got lost, because they had been worked to death on the road – this is what normally happens – and had had no time to write. And then band members start abusing themselves or falling out with each other. And then that band changes into something else.
SDE: Between Big Thing and Liberty, they released the Decade compilation album –  a greatest hits. And that signified the closing of a certain chapter, I think. So I'm interested in hearing from a producer's point of view. Trevor Horn once told me that the trick to having hits, as a producer, is to work with people that have hits! Do you go into a new project thinking, 'I want to be producer of a worldwide smash', or are you thinking I just want this to be a really interesting experience?
Chris Kimsey: The only records and people I get involved with are people that I respect as singers and songwriters. That's the top line. I don't care if they've had hits or not. When I said yes to doing this album, I didn't know the history and where they were. It was too late, I was already in it, and I realised this was going to be difficult. Not difficult, different. Because, new drummer; new guitar player; John wasn't in good shape; and Simon lyrically had a bit of writer's block, I think. He kept writing about summer. Summer, summer, summer! The same thing happened with The Psychedelic Furs, actually, but with Richard [Butler] it was all about angels, angels, angels.
When they got into the studio, I could hear that Sterling was trying to prove himself – maybe too much. He needed to chill out a bit. Warren was amazing. He was as excited about being in Duran Duran as I was about producing Duran Duran. But it was a different Duran Duran. I went down to a rehearsal and heard some songs – there were some, although it was a bit thin on the ground, but there was pressure from the record company to do an album. 'We need it now!' I don't mind dealing with that pressure, I can help people with that pressure, but I can't help people write brilliant songs if they're not there.
SDE: As a producer, how much can you push back and say, 'I think these need a bit more work'?
Chris Kimsey: Oh, well, I did. Definitely with the lyrics, in a constructive way. I like to record everything live, pull everyone together, and then we replace whatever we need to replace afterwards. But I also like to record the vocalist, so the band are playing to the singer. That was a bit difficult because some of the lyrics and other things weren't quite finished. And these songs hadn't really been rehearsed enough or played enough for Nick to have his sound for each song. It got to the point where we were spending a week, two weeks, finding that sound and I was going, 'this is costing a fortune and I'm getting bored'. I told him, that my friend Blue Weaver had a studio in Chiswick – keyboards everywhere – and I suggested he go over there, and do all his keyboards there, and then come back. And that's what happened. Nick's a creator. He's a painter of sounds. But really, a lot of that should have been done before we started the album, so he had a list of the sounds he wanted to use. But he ended up doing that in the studio.
SDE: There's a great track on Notorious, called 'Winter Marches On' and only Simon and Nick have writing credits on it. Simon is singing to this amazing instrumentation which Nick has obviously created and it's just sublime.
Chris Kimsey: Because they were in the room together doing it…
SDE: It does strike me, listening to the finished album, that they were going a little bit more in a rock direction?
Chris Kimsey: I was getting lots of calls to work with people because of the work I had done with The Rolling Stones, basically. And I did bring a lot to The 'Stones. I mean, with their sound, I brought a huge amount. Because I was left alone to do what I wanted to do, which was great. And also, I was working a lot at Maison Rouge Studios, and I met Chris Potter – who I worked with on a band called The Escape Club who were also on EMI. We recorded four songs, and then a whole new regime came in at EMI and they were going to drop them and I said, 'there's a number one record here, mate. If you drop them, you're stupid'. So, they didn't drop them. They paid for the rest of the album, but they sold it to Atlantic and it got to number one in America. That's when I started to use Chris Potter to engineer a lot, so Chris recorded all of Liberty and mixed it. The sessions were really very interesting – there was a tension because the band members weren't used to playing together. They'd been on the road playing old songs, but there weren't playing new songs. And it was very tense, like 'oh, we're in a recording studio', which I hate. I don't like that atmosphere at all.
There's a funny story which started with Warren who was, very muscular, very fit, and he had his top off, right? So, I said, come on guys, get your tops off. So, they all took their tops off. Next thing, Warren's butt naked in the studio. That broke the ice very well. But that was good, because all of a sudden it was like, hey, we're just here making music. So that really helped the group.
SDE: I gather they very much wanted to try to write together, all five of them. But as a writing team, that was an untested situation…
Chris Kimsey: Exactly! It worked on the next album, with songs like 'Ordinary World'. That song was beginning when we worked on this, but there was just the germ of it and it wasn't going to be finished in time, unfortunately. But I knew where I was. I knew where they were. It was like, this is going to be difficult. It's going to be hard for everyone. The songs are okay on Liberty, but 'Violence of Summer' should never have been the single. I always said that. 'Serious' is one of the best songs. And 'My Antarctica'.
SDE: 'My Antarctica' is my favourite song on the album.
Chris Kimsey: This album reminds me of an album I did with Ash. It was a similar situation. Charlotte Hatherley had just joined the band and they were in a position of not having many songs, but needing an album. Because I got The 'Stones going, I think I got this reputation that I could work miracles like that! But on that Ash album, there are two beautiful ballads. They should have been the singles, but they never were. The same with this. 'My Antarctica' and 'Serious' should have been the singles. I was in Olympic Studios in 2017 and Laura Mvula's lot came over, because they were going to do a playback of her album in there. There's always music playing, even when no one's in there. And 'Serious' came on, and I'm standing there talking to these people, but also listening to what's being played. And I'm going, 'that's nice. Fuck me, that's really good. That sound is gorgeous'. And I suddenly went, 'oh my god, it's 'Serious''. And I was so proud of it, and so proud of them too.
It was a really difficult album, but what came out of it is that we stayed friends. Then when I moved to Sphere Studios I became friends with Roger Taylor, their original drummer. He wasn't in the band by then, but we became friends because our kids went to the same school. And he was doing club stuff and I've never done club stuff before so we did some writing together at my place. He was talking about maybe going back in the band. And then, Duran said they needed a space to write, and took a room at Sphere, so I saw them a lot. They're lovely guys, they really are. A lot of big bands that I've worked with just turn into different people. But those guys are the same all the time; I love them to bits.

An extended version of this interview features in a new SDE publication, 'Duran Duran: Liberty at 30'. More details at the bottom of this page.
SDE: Were you recording to tape with Liberty?
Chris Kimsey: No, it was the first time we used Sony 24-track digital, which must have cost a fortune and it was time-consuming. It sounded great, but you were advised to back it up every day. So you might record two hours of tape, but then you'd have to spend another two hours at the end of the session backing it all up real-time. So god knows how much that album cost.
SDE: And how much interference was coming from the record company during the recording of the album? Were you aware of them wanting to hear stuff?
Chris Kimsey: I don't think there was any interference. It was more management; the record company were just happy they were making an album [laughs]. That's my memory of it. The only point was that it was getting slower because Nick wanted more time to experiment, but as I said, he should have been doing that somewhere else.
SDE: So Nick went off to a different studio and…
Chris Kimsey: … And then he brings it all back, and we put it back in, yeah. He had a partner called John Jones and they were almost tied at the hip, but on this album there wasn't the time, so Nick was having to compromise. I didn't want to say, 'sorry mate, you've only got 10 minutes' so that's why I suggested he went to the cheaper studio. And Nick called me up and said, 'Mr. K, I love you, but the studio has brown carpet'. He hates brown. He hates anything beige or brown. I said, 'well, maybe you'll get it done quicker then!' [laughs]. Love him to bits.
SDE: It sounds like the album was the product of the pressure that the record company was putting the band under?
Chris Kimsey: Maybe some producers would have said, halfway through, 'Okay, this is rubbish. You have to go away for another six months and write some more songs'. But there are some good songs on there, it just the record company chose the wrong first single. If 'Serious' had come out first, people would have gone, 'what's the fuck's that? That's Duran Duran?! Wow. I didn't know they did that.'
SDE: They created loads of remixes of 'Violence of Summer' which sounded terrible. Why was the band letting these decisions be made? Did they not have any gut instinct of what they thought was great or not?
Chris Kimsey: No, they didn't. No. I think maybe they were too close to it. Because they weren't the original band, that must have been a very different feeling for them. You know, we're Duran Duran, but we're not that Duran Duran, we're a new Duran Duran, so where do we go sound-wise? I think they were after the energy that I captured with The 'Stones. But I could tell you things about how Stones records were made… every record's different, but it's all down to the songs. Simon was under the biggest pressure of all, for writing lyrics. I seem to remember that he did go off for a while because of writer's block.
[Chris listens to some of the title track 'Liberty']
SDE: I always thought the title track was pretty good. That could have been a single, easily. You have that little piano riff in it which was reasonably trendy at the time. It's quite a funky little number. Putting 'Violence in Summer' ahead of that is ridiculous.
Chris Kimsey: The pre-chorus break hints a bit of 'Ordinary World'.  I could remix this now and make it sound so much better. I tell you what I hear now and I'll be brutally honest; I can hear in Simon's vocal, the verses; he's reading it. He hasn't sung it on stage, he's doing a great job, but it would be very different if he sang that now. But it's great. That's terrific. Actually, you know what? You've given me an idea. I'm going to cover some of these [laughs].
SDE: If they ever get around to reissuing this, that would be a good, fun job. Going back and doing a remix.
Chris Kimsey: Yeah, absolutely.
[Chris listens to some of 'Hothead']
SDE: Simon's doing a sort of half-speaking and half-singing thing which he does sometimes.
Chris Kimsey: Yeah, this is an attempt at being cool. That's more of a jam, that's not a song. That sounds like it's left over from something Nile [Rodgers] would have done. Also, I can hear a lot of work has gone into that in mixing. That's not a case of recording everyone together. Probably just drums and guitar, and then bits added on. And the vocal would have been more like the last thing we did.
[Chris listens to some of 'Serious']
SDE: How was it recording Simon's vocals? On the earlier albums he had that very silky-smooth pleasing-to-the-ear vocal tone. But it's not so evident on Liberty 
Chris Kimsey: Yeah, when he forces it, he'll bend his notes. If that happens, I'll say to the singer, 'Hey, just chill. Sing it – don't try and sing it like Paul Rogers, just sing it naturally in your voice rather than push it out.
'Serious' is the perfect combination of this Duran Duran; the guitar part is gorgeous, very simple, great sound. Warren is great, as is Nick, with the piano part and the breaks. I think this is the one we did when we were semi-naked, actually. I'm sure it was. [Listening to the keyboard textures] So Nick would have gone away and come back with that sound. He would have searched a long time for that one. I absolutely love it. Gorgeous. Really gorgeous. And from my part as the producer, as I said, I like capture it live and build it from there. I'm trying to put that into this music. It works on this track.
[Chris listens to some of 'My Antarctica']
Chris Kimsey: If you took all the crap off this album and had an EP, it would have been huge. It would have been massive. Because the songs that we're talking about and we know are good and that we like, that was the true meeting of Warren and Sterling and the other stuff was, like, panic, pressure. 'Oh shit, let's just bang this out'.
SDE:  You could tell they were proud of this, because when 'Ordinary World' came out 'My Antarctica' was one of the extra tracks on the CD single. And they are really good lyrics, as well.
Chris Kimsey: Beautiful lyrics. Amazing. One of his better lyrics. There's this beautiful tenderness with Simon, in his songwriting – and him as a person. And when you get that mix with those big soaring melodies, it's like, wow. This is a tricky melody, too and no auto-tuning in those days! I'd love to get in touch and re-mix it and put it out as an EP or something. I mean, everyone else is doing it. Marillion did their 40th Misplaced Childhood.
SDE: I don't know the state of relationship between Duran Duran and Warners at this time. The Wedding Album was due a reissue a while back and it got shelved.
Chris Kimsey: Oh, okay. Yeah, that's what I hate about record companies. If you're really into Misplaced Childhood, that was recorded on analogue 24-track at Hansa. And Hansa got in touch with the band seven years ago and said, 'we have all your masters here; would you like them?' EMI hadn't even picked them up! So the band said, 'yes please'. So the band got all of the multi-track masters, made digital copies of them, and then EMI found out. I've got multi-track versions. I could remix that. I've got a few other things. I wouldn't want any 'Stones stuff, I've got enough Stones outtakes to last me a lifetime!
[Chris listens to some of  'First Impression']
SDE: The second side of the album is rather weak, in my opinion, because they go into rock mode. With 'First Impression', the melodies and chorus are a bit forced.
Chris Kimsey: It doesn't even sound like Simon singing. He's not singing that well at all. Sorry, Simon!
SDE: It's sort of shouty mode.
Chris Kimsey: Yeah, it doesn't work. Simon doesn't shout well! [listening to the guitars] So this is Warren now, trying to bring rock into it, okay? See, this is the dilemma right here. It's like 'we've got this new guitar player who can do all this shit, so maybe we should do that, let's go rock'. You can't say [to Warren], 'no, we're not doing any of your stuff', you can't do that. But after this album, the relationship between Warren and Simon and the rest, they really gelled.
[Chris listens to some of 'Read My Lips' and 'Can You Deal With It"]
SDE: 'Can You Deal With It' does have a nice catchy piano riff in it, but the chorus isn't the best.
Chris Kimsey: Those sounds [in 'Read My Lips'] are so unlike me. The vocals in 'Can You Deal With It' are mixed way down… He's trying to sing like someone else. I don't know who it is, but it's not him.
[Chris listens to some of 'Venice Drowning"]
SDE: And then there's a couple of weirder ones at the end, such as 'Venice Drowning'.
Chris Kimsey: I like this. I do like this.
SDE: It has a very interesting atmosphere to it, although it hasn't really got a chorus…
Chris Kimsey: I thought lyrically it was really interesting as well. There are three songs on this album where he's really singing at the lowest of his range… but it kind of works. With this album, I think I remember John was not really involved much.
SDE: John said about Liberty, 'I can definitely remember smoking hash oil. That's all I can really remember about making that album'. How were you dealing with all that in a studio environment?
Chris Kimsey: He did a bunch of takes and then we'd mix them together to make one acceptable take. It'd be interesting to see how long this album took and how much it cost. Interestingly enough, going back to Marillion, Misplaced Childhood is the cheapest album they ever made, and their biggest-selling one. They played half that record live, before they'd recorded it, and also, I didn't tell the record company that it was going to be a concept album. If I had, they would have stopped it. We went off to Berlin and did that and I kept the record company away until they wanted a single. We had 'Kayleigh' kind of finished, but we hadn't finished the album. And I think 'Kayleigh' was a great song so I sent it to them, and they said, 'are you serious?' And I said, 'yeah, that's the first single'. And then of course it was huge.
SDE: But that's what needed to happen with Liberty. You clearly didn't have the same channels of communication or influence. Sounds like the record label said 'thanks very much, we'll take it from here'
Chris Kimsey: Exactly! That's exactly what they did. The marketing [team] came in with that mentality of 'oh, Duran Duran, that's what they do. They do 'Violence of Summer', that's them'. It's like 'er, no. You're not listening'.
SDE: Choosing a single can have an enormous impact on any record. And like you say, it's someone in marketing who effectively has a massive impact on someone's career.
Chris Kimsey: You know, historically, most big singles are on the B-sides, or are the songs that were put onto the album at the last minute. 'Owner of a Lonely Heart' was the last thing to be recorded, because there wasn't much else on the record. And that came from Trevor Rabin having just two bits of it on a cassette. He played it to Trevor Horn and Trevor said, 'oh, that's interesting. Let's work on that'. And after spending two and a half years making that album, at the end it was just, 'oh, we'll try that'. Bang, bingo! 'Ordinary World' should have been on this album! [laughs].
SDE: You mentioned it was it part-written. Do you recall hearing it then?
Chris Kimsey: I heard a few bits of it, but it was Warren. It wasn't anything from anyone else in the band. Because Warren was really developing his sound, he was amazing, he had great guitar tech. And he was the first guitar player I'd worked with who had a digital mixing board. Instead of stamping on all the pedals, he just pressed a preset on the mixer and it changed his sound. It was like, wow, that's pretty damn cool.
SDE: For the next album ['The Wedding Album'] they didn't do the big expensive studio. They went to Warren's place in Battersea!
Chris Kimsey: That's right, yeah. They got in a room, which is great. If you're a band, when you get in a room together, that's when the magic happens. And when you're all kind of split up it's harder. Liberty was an awkward album, awkward is the word. Not difficult, but awkward. Disappointing for me, because in one way, well, I won't say I let them down, because I didn't let them down – I finished the album. If I'd have turned round and said you've only got three songs, then god knows what would have happened to their career. At least they made the album.
SDE: The record company might have dropped them?
Chris Kimsey: Exactly. At least they made that album. Wasn't a very good album, there were three [good] songs on there, and it was a lesson learned. Also, it bonded Warren into the band, and they all got together in a better place too.
SDE: When the album came out, were you keeping an eye on it?
Chris Kimsey: Well, as soon as 'Violence of Summer' was the first single, I knew it was going to flop. I thought, 'oh fuck'. And then I saw the album cover. I went, 'oh dear'.
SDE: Did you pick up the phone and speak to anyone at that time?
Chris Kimsey: No, they won't listen. It's like The 'Stones. About five or six years ago Some Girls was remastered for the third time…
SDE: Yes, that came out as a big box set.
Chris Kimsey: Yeah, and I got sent a copy after it was already pressed. It wasn't 'would you listen to it and say if it's okay?'. It was just done. When I got it, I called Keith's manager and Mick's manager and asked, 'has anyone listened to this?'. They said, 'oh, it's got 5-star reviews from so-and-so'. I said, 'it's shit. It's absolutely awful'. And they didn't care because a couple of magazines had previewed it. Six months, on Amazon, 'this is the worst version'; all the punters were giving it one star, two stars. I hate it, but I can't do anything about it. With The 'Stones – especially, selling [their catalogue] from label to label – every time they remaster it, it gets more compressed; louder – but smaller – and it just sounds like shit.
SDE: Is it hard not to take it a bit personally, if you work on a project and then it basically flops? If it doesn't get commercial or critical acclaim? Some bands can try to blame the producer.
Chris Kimsey: No, they didn't blame me. I think we all knew at the time it was a case of we either get in this boat and do it, or the boat's not going to sail. And we made it; we achieved it. It could have all fallen apart, you know? Trying to introduce two new musical members into the unit with the other two, plus one who's not coherent – that was a task. Also, when I get told that people are difficult to work with, my experience is that they are often the best to work with. Like Killing Joke – they're easy to work with.
SDE: Were they all getting on okay? There was no 'so-and-so's not talking to so-and-so?'
Chris Kimsey: No, none of that. They're nice guys, I mean they really are.
SDE: Chris Hughes told me Tears For Fears' 'Everybody Wants To Rule The World' was done very quickly. And that one song changed all their lives. It's not about how much work or how much money you spend in a studio, is it?
Chris Kimsey: No. See, that's a thing. I mean Trevor Horn, you mentioned Trevor – well I know Trevor, Gary Langan and Steve Lipson and all those guys – Trevor would spend a week on a hi-hat sound. But it would have been a number one record. Him and Nick Rhodes, if they got together they'd still be making the album now!
SDE: It's kind of surprising that Duran Duran never worked with someone like Trevor Horn.
Chris Kimsey: Maybe they should!
SDE: Duran Duran seem to be trying to appeal to a new, younger audience.
Chris Kimsey: They're trying to stay young, so they go to the young producer. But they're still Duran Duran.They'd be much better to go all the way back. Do an Unplugged,-type album, almost. Not completely unplugged, but something unexpected.
SDE: Their 2011 album was called All  You Need Is Now, and Mark Ronson worked on that. And he was referencing some of the aural pallet of the early days, there are some synths that were very similar to Rio.
Chris Kimsey: Yeah. Well, Nick's got them all [laughs].
SDE: It sounded great and it was very well received. But it didn't do as well as it should have done; they'd just signed to some new label and didn't get the promotion. The same old story.
Chris Kimsey: With classic Duran – as I've discovered today when you were playing some tracks – you get that big chorus, and Simon's voice is like, 'whoa'. And that was the Duran Duran secret weapon. When they write songs like 'Hothead', well they're not songs, they're jams. That is not Duran Duran.
SDE: And the other thing is having the confidence to do it by yourself. Duran Duran 'featuring' whoever is not necessary. They don't need anyone else.
Chris Kimsey: Exactly.
SDE: If Duran Duran asked you to come and do an album with them, would you do it?
Chris Kimsey: Of course I would! Absolutely. But we'd have to have the songs written first [laughs]. Actually, no, I wouldn't do an album. I'd do five tracks with them. I'd like to do four or five songs with them. I'd love to do that. Absolutely love it. And I would remix Liberty. If they got me the tapes, if they got me digital, I can do it at home. It wouldn't cost a lot…
---
Thanks to Chris Kimsey who was talking to Paul Sinclair for SDE.
---
A longer version of this interview features in a new SDE 'keepsake' booklet, Duran Duran: Liberty at 30.
Additionally, this 24-page A4 publication features an exclusive in-depth SDE review of the Liberty album by SDE editor Paul Sinclair and a special feature looking at Duran Duran's road to, and beyond, Liberty.
The spot-varnished front cover features newly commissioned illustrations and is limited to 500 numbered copies. This is number eight in SDE's continuing booklet series and follows the now sold out McCartney: 10 Years of Archive Reissues. Like that publication,Paul will sign all copies of Liberty at 30.
Pre-order a Liberty at 30 exclusively from the SDE shop via this link, or simply use the button below!