 News
Duran Duran's Medazzaland vinyl is a 45RPM pressing
Coming in October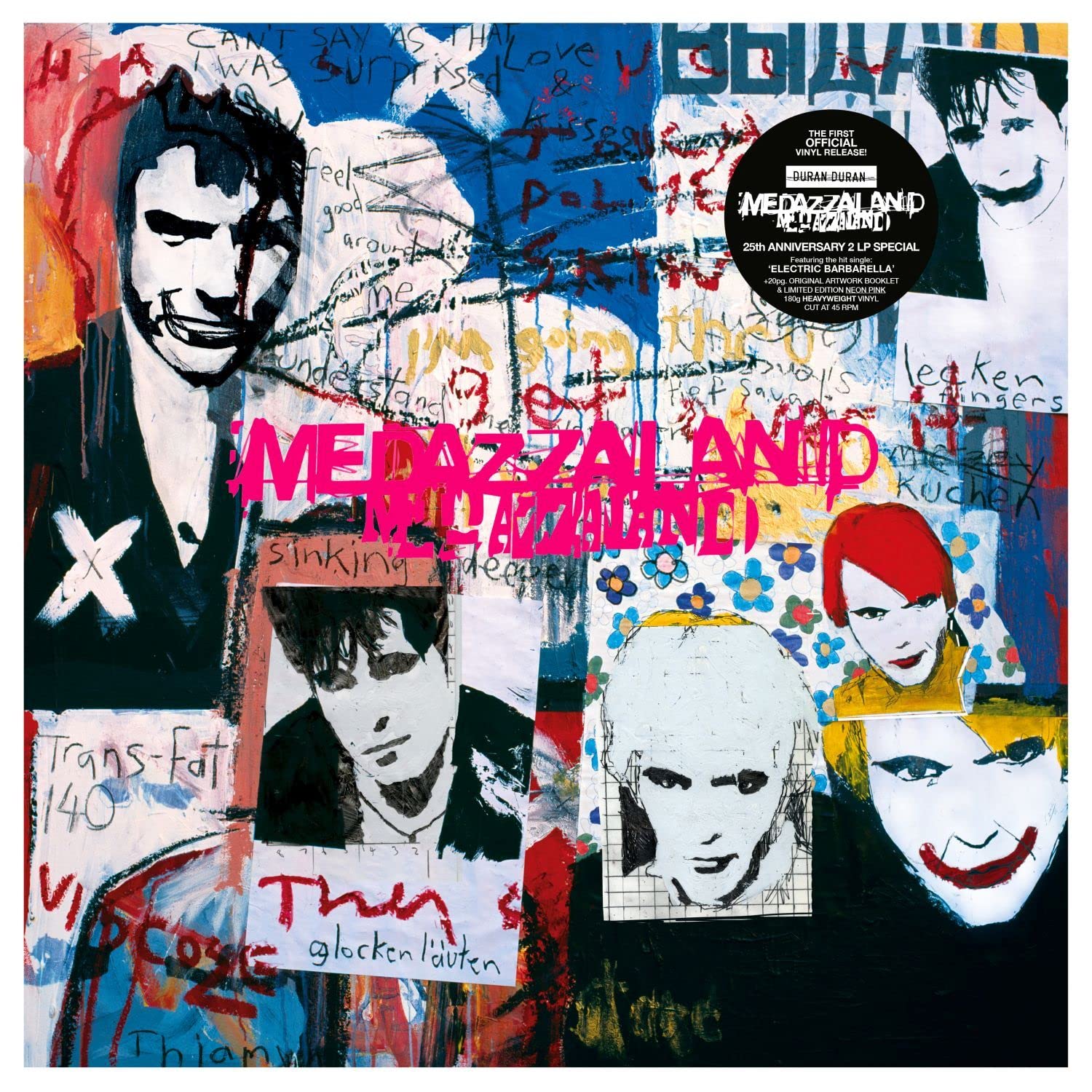 The first official vinyl release of Duran Duran's 1997 album Medazzaland will be pressed on vinyl cut at 45RPM, SDE can reveal.
This fact has been confirmed by sticker on the album artwork. All things being equal, 45RPM should offer better quality sound, although of course we need a good mastering in the first place.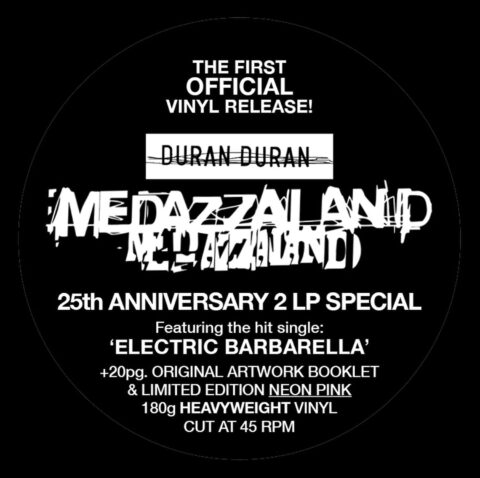 The other thing to clear up is that there is no black vinyl edition of Medazzaland. The 2LP set is only available pressed on 'limited edition' neon pink vinyl. Just how limited this double vinyl set will be is not exactly clear right now, but SDE would hazard a guess at perhaps four or five thousand. Click the image below to get a good look at the vinyl artwork.
Medazzaland is also being reissued on CD. Since the album wasn't issued at all in the UK, back in the day, like the vinyl it's not technically a reissue for those in Britain.
Both formats will be released on 14 October 2022. More info on the original SDE post, but you can see pre-order links and track listing, below.
Compare prices and pre-order
Duran Duran
Medazzaland 2LP neon pink vinyl
Compare prices and pre-order
Duran Duran
Medazzaland CD reissue
Tracklisting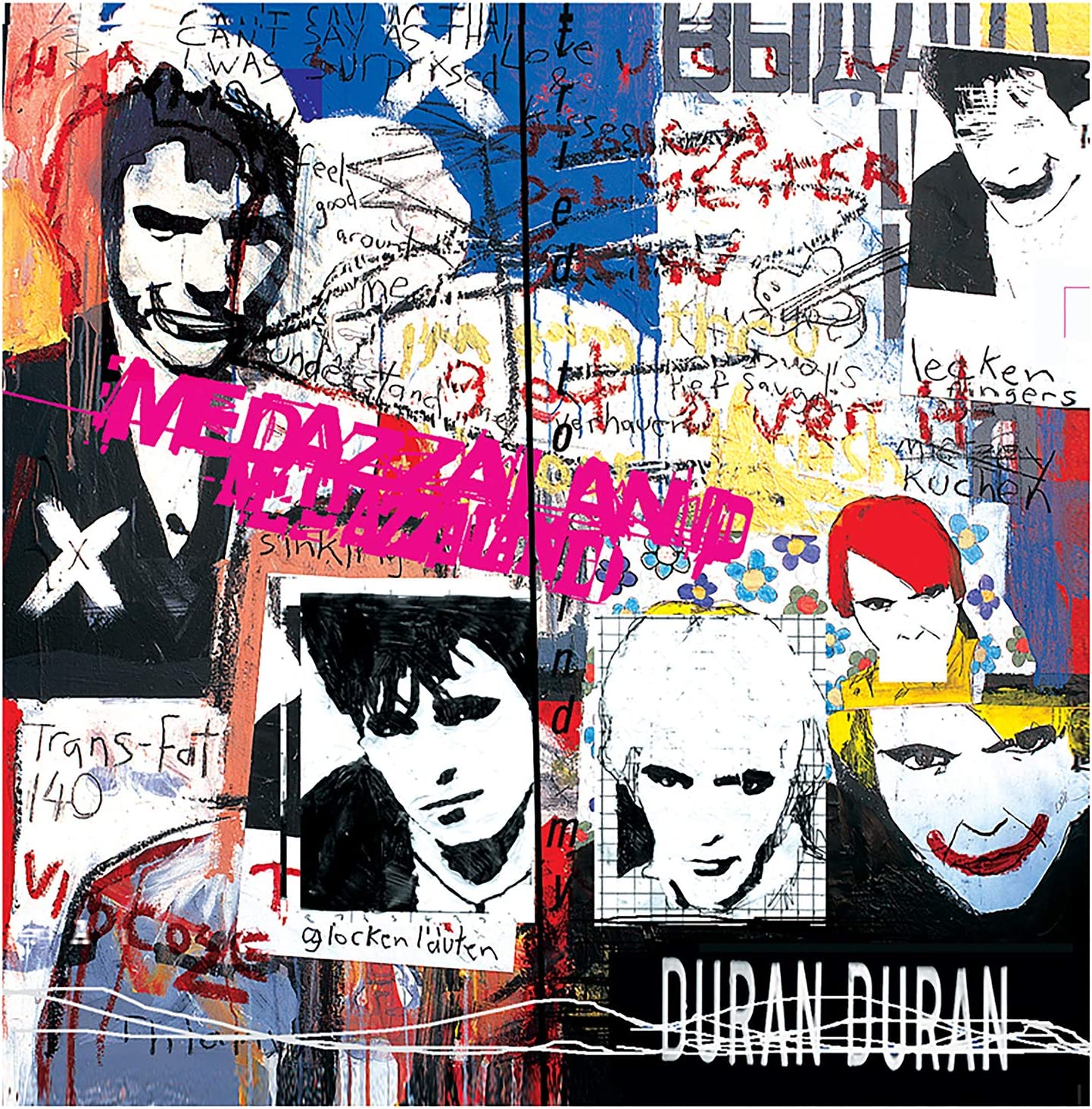 Medazzaland Duran Duran
/
25th anniversary reissue
Side A

Medazzaland
Big Bang Generation
Electric Barbarella

Side B

Out Of My Mind
Who Do You Think You Are
Silva Halo

Side C

Be My Icon
Buried in the Sand
Michael You've Got A Lot To Answer For

Side D

Midnight Sun
So Long Suicide
Undergoing Treatment

Medazzaland
Big Bang Generation
Electric Barbarella
Out Of My Mind
Who Do You Think You Are
Silva Halo
Be My Icon
Buried in the Sand
Michael You've Got A Lot To Answer For
Midnight Sun
So Long Suicide
Undergoing Treatment