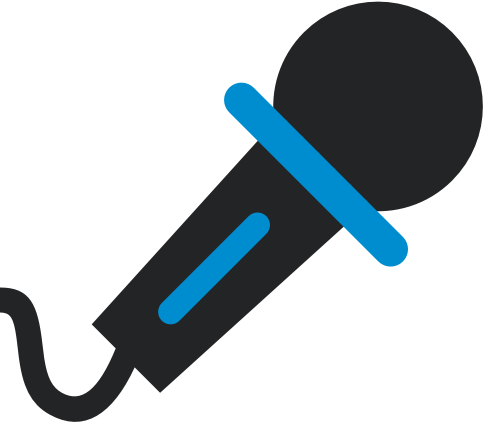 Interview
Mark King and Mike Lindup talk to SDE about the new Level 42 box set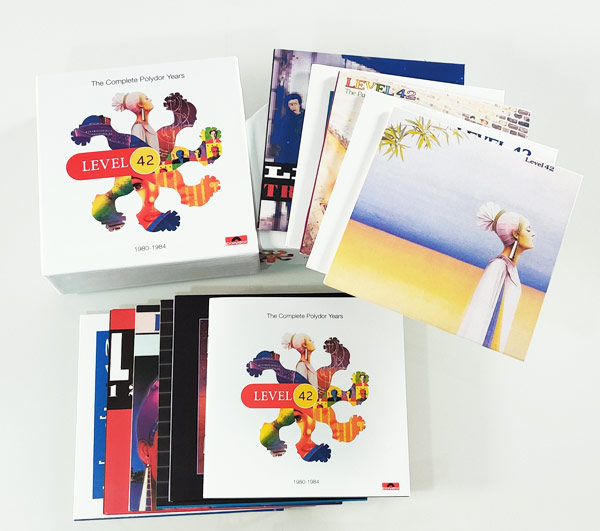 John Earls puts the questions to Mark and Mike
Level 42's new 10CD boxset The Polydor Years: Volume 1 (1980-84) is a sterling reminder of just how quick the band's remarkable progression was. From an instrumental collective inspired by roots music to being adopted by the Britfunk scene and soon bothering the Top 10, across the band's first five albums are live staples such as 'Starchild', 'The Chinese Way', 'Hot Water' and of course 'The Sun Goes Down (Living It Up)'.
With a wealth of B-sides, mixes and live tracks included among the boxset, SDE asked founder members Mark King and Mike Lindup to look back over their formative years. From sharing a bedsit in South London to hanging out in LA with Earth, Wind And Fire, Level 42's singer/bassist and keyboardist/singer discuss their terrible dancing, the joy of B-sides and Prince's unwitting influence on a classic…

SDE: How does it feel to see Level 42's early work assembled in the boxset?
Mark King: I'm really happy the early material has been compiled so comprehensively. The fact the compilation has had fantastic input from the fans makes it all the sweeter for me.
Mike Lindup: It's beautifully put together. For a fan who wants to remember where we came from and how we developed across those five years, it's fantastic.
SDE: Why is the boxset released by Cherry Red, rather than Polydor or Universal, when it's called The Polydor Years?
Mark: I think Cherry Red do a good job sourcing projects the major labels can't really be bothered with, though Universal have been pretty good over the years with releasing remastered albums and compilations, which are always welcome as the originals are no longer pressed. I'm glad Cherry Red have initiated this boxset.
SDE: What songs have you rediscovered from going through the boxset?
Mark: It's been a treat to see the B-sides getting an airing after all these years. They were largely composed on-the-fly in the studio. Because they were "only B-sides", we had some fun making them.
Mike: I immediately broke out the B-sides disc too, as I hadn't heard that stuff for years. I was astonished at the quality. I realised we recorded 'Instrumental Love', an instrumental version for our first single 'Love Meeting Love', as a separate backing track. You wouldn't dream of that now. B-sides gave us scope to explore other sides of the band. 'Foundation And Empire' was a jazz-funk epic inspired by Isaac Asimov which allowed us to go down the road of our influences like Mahavishnu Orchestra and Return To Forever. They were a chance to let off steam.
SDE: The boxset has several live songs – was it tempting to include a full live album from one of the concerts featured?
Mark: There are five songs from a concert at Hitchin Regal on the boxset. That's one of the three venues we recorded our live album A Physical Presence at, so that era is pretty well covered on that double live album in '85. I'm proud of the live songs on this boxset, though.
SDE: Was there talk of including any unreleased songs or demos?
Mike: The boxset is a celebration of what we accomplished in those early days. Adding on those kind of recordings is something I know would be of interest to really keen fans, but it's not something we'd want to represent Level 42 to the public. We didn't feel then that those songs were worthy of release because they weren't right or they weren't good enough, and that's still the case now.
SDE: When did the band start to feel like it was something serious?
Mike: I didn't have a plan. I was in my last year studying classical percussion at Guildhall School Of Music And Drama, and I was of the attitude that something would turn up. I thought I'd be the triangle player in a symphony orchestra or a session drummer. Then I met Phil Gould, who was having part-time lessons at Guildhall. I set up our very first jam in Guildhall's percussion room, with Dominic Miller – who went on to play with Sting – on guitar. I was so excited, because I could tell at the end of our first rehearsal that this was an amazing band. I remember phoning my mum to say how great we were, and she naturally tried to curb my enthusiasm. But we all thought we could be amazing.
Mark: At the start, we were four mates jamming for fun. Then Wally Badarou became part of the studio set-up. But we just went from record to record, really, always looking to the next gig or tour.


SDE: You were quickly embraced by the jazz-funk scene. Did you feel part of Britfunk?
Mark: We weren't great club-goers outside of our gigs and the PAs we did on the Britfunk circuit, but I'm eternally grateful for the fact we had a readymade audience into what we were doing at the time, and to the club DJs and funk mafia that played our music.
Mike: Our first music was trying to emulate our heroes. Then Andy Sojka, who ran our first label Elite Records, came to our rehearsals and he was very much in touch with jazz-funk – he ran the All Ears record shop in Harlesden and he DJ'd. In our early interviews, whenever we were asked if we considered ourselves jazz-funk, we'd all say "No!" Now, I listen to The Early Tapes, and think "That's definitely jazz-funk." I think that audience liked our hybrid of where we were coming from with what was classic jazz-funk – the fact we weren't sure where we going to in our music.
SDE: Several of the extended mixes compiled in the boxset feel more typically jazz-funk…
Mike: Absolutely. There are a lot of cliches about jazz-funk; that it's guys in slacks and white socks, furry dice on their cars. But the real feature of its underground scene was the dancing. The idea of dancing to our music amazed me, as we couldn't dance for toffee. Our stage choreography was non-existent, though it's better now. Some of our long mixes found a home with jazz-funk's dance crowd, who did amazing moves.
SDE: Was it Andy Sojka who named the band Level 42?
Mike: He did. Our name was one of the hardest things to decide on. We couldn't agree on anything, but we had to decide on something when 'Love Meeting Love' was coming out. Mark and Boon had been reading Douglas Adams' The Hitch-Hiker's Guide To The Galaxy, so we settled on 42 as a name. Andy didn't think that was substantial enough, so he added "Level". We thought that was a bit pretentious, that we'd change it to something better when Andy wasn't looking. But Level 42 is the perfect name. Because it doesn't mean anything, it's only associated with our band.
SDE: Were the songs recorded for The Early Tapes meant to be the band's debut album when you signed to Elite Records?
Mike: Yes, but we ran out of time. We finished the sessions with the album incomplete in our eyes. But by that time, Polydor had taken an interest and signed us to a five-year deal, so we put those tapes to the back of our mind. Andy later thought they were worth finishing off, so he mixed it as he saw fit. We'd already released our debut album proper, the self-titled album, and worried these early songs would be seen as a backward step. Calling it The Early Tapes was the agreement.
Mark: It wasn't that we ran out of budget to finish those songs, it was that we were out of contract before that album was finished. Polydor weren't willing to pay what Elite were asking for the tapes. Instead, they had us go into the studio with Mike Vernon to lay down a whole new album. Level 42 is our first released album, but it was in fact our second album as far as we're concerned.
SDE: What was the bedsit in Tooting Bec like that the two of you shared in those early days?
Mike: It was an L-shaped room with a little kitchenette that had a Baby Belling in. My bed had seen better days – it had a concave mattress and purple nylon sheets. We bought a second-hand black-and-white telly, but the problem was, in an L-shaped room with a bed at either end, there was no way we could both watch TV at the same time. That was a drag.
Mark: It was grim in hindsight. We didn't know it at the time, of course, and I loved our time there. Mike and I wrote some good stuff in that bedsit.
Mike: It was the first time I'd lived away from home for this world of grown-up reality, so it felt like a progression. Our cooking was terrible, though. My mum was horrified when I told her about the medium-rare pork steaks I'd cooked for Mark and I. I remember when we finished the final all-night mixing session for Level 42, coming home at 6am and shaking Mark's hand on the doorstep, going "Wow, we've made an album!"
SDE: Just how important was recruiting Wally Badarou to the band?
Mike: Phil knew Wally when they played together on Robin Scott's first album as M, New York London Paris Munich. Phil wanted to bring Wally in when we were making 'Love Meeting Love'. I bristled, going "Hang on, I'm the keyboard player! Who's this other guy?" Then, when Wally arrived, he brought his Korg Polyphonic 1000. He got incredible sounds from it, and I immediately thought "Ah, I see…" Wally played in a completely different way, finding ways to complement our sound. We really respected each other for our different skills. Often, Wally wasn't involved in the preparation of writing sessions, but he'd come in with objective ears and make suggestions. He was someone you could turn to if there was disagreement between any band members, or between the band and producer. He took a long time to program his synths, but he'd also be able to quickly say "Hang on, what about trying that?"
SDE: In the boxset sleeve notes, Phil Gould names 'Dune Tune' as the best song on Level 42. What's yours?
Mark: 'Love Games' was a good one that helped us broaden the appeal of the band somewhat. But I'd concur with Phil.
Mike: I'm always reluctant to be drawn on favourite tracks, especially on that first album. I like its variety, plus songs such as 'Love Games', 'Heathrow' and 'Dune Tune' are still in our set today. 'Starchild' isn't only in our set, it's our rabbit's foot at sound checks, the first song we try whenever we're at any venue, where we work out where everyone's balance is.
SDE: What was your first experience of Top Of The Pops like when you played in 1981 for 'Love Games'?
Mark: Getting a crack on Top Of The Pops injected a feeling of accomplishment, but I always remember Alan Sizer – our A&R guy at Polydor – saying: "You're only as good as your last hit." He was right, and we didn't at all think it'd be gold discs all the way from that one performance. Living in the moment and looking towards the next gig was about as far ahead as we looked.
Mike: My mum had taken me into a TV studio in the early '60s, when she worked on a folk music programme, Hallelujah. So I'd had a glimpse of cameras and studio lights but, having watched Top Of The Pops for years, I was still amazed at how small it was and that the glittery décor was in reality clever lighting and a bit of tinfoil wrapped around a pole. I still thought "Wow!" when I watched that first performance the night after we'd recorded it. I thought that, next time we went to Sainsbury's, we'd be inundated with autograph hunters. Of course, it didn't turn out like that at all.
SDE: Were you frustrated that success took a while to arrive?
Mark: The gradual rise was a blessing. None of us were songwriters before the band began, so it was a learning curve that served us well.
Mike: I'm glad it happened that way because, when Top 10 success did come, we had a context for it. We'd get into limos thinking "This is fantastic!", but also knowing it was the level we'd now reached. We were fortunate that, when Polydor signed us for five albums over five years, we were given the chance of an apprenticeship. We weren't great singers at the beginning. We could hold a tune, but we needed to go from gig to gig to project confidence even when we didn't feel it. We had a great training ground, and we had a fantastic break supporting The Police for eight shows in Europe in '81.
SDE: How did the band benefit from those gigs with The Police?
Mike: We missed soundcheck at the first gig in Stuttgart, as we got there late from the ferry. There'd been no publicity to say there was a support band, so when the lights went out, the audience roared, thinking The Police were on. Then they saw us in our spangly jazz-funk clothes, playing a not-great set as we'd missed soundcheck. We'd never played to more than 300 people before, and suddenly here were 8,000 people, hating us. They booed and Mark had a firecracker land in the crook of his arm. It was scary stuff, and afterwards we said: "We can't have another seven shows like that." We had to immediately learn how to make the audience have a good time, so we ditched the spangly outfits and got one of the German crew to make an announcement before we came on: "Here's some friends of The Police – don't worry, they won't be on very long." The second gig in Essen was the press night, and Mark developed his habit of checking that the audience were OK. We really gave it one, and went down so much better. After that show, a load of journalists wanted to meet us to find out who we were. It was a real turnaround and helped make the band.
SDE: Level 42 producer Mike Vernon again produced the second album, The Pursuit Of Accidents. Didn't you try to produce it yourself at first?
Mike: We mistakenly thought "We've made an album, so we know how to do it now." What we were doing just sounded anarchic, crazy. The guy from Polydor came down and said: "No, sorry. We're not having this. We're getting Mike Vernon."
Mark: It was initially great fun, but the reality soon dawned on us that we still needed someone to pull it all together for us. Musical ideas weren't the issue, but boring stuff like schedules and delivery were things we still knew very little about.
SDE: Did you feel under any 'Difficult second album' pressure?
Mark: Personally, none. I can't recall thinking "Argh, this isn't working!", because we were just doing what we always did: jam and turn it into something. Fortunately, we could look to each other for approval, so we just followed our ears.
Mike: They call it the difficult second album for a reason. The Pursuit Of Accidents is our least coherent record, as an album. Individually, there are some great tracks, but I never thought it had a flow. Of all our albums, it's the one we play least songs of in our set, though it gave us 'The Chinese Way', which we still really enjoy playing. Some songs were great, some not so great.
SDE: How did it feel when Larry Dunn and Verdine White from Earth, Wind And Fire produced third album Standing In The Light?
Mark: That was so good. If we'd needed some kind of ratification, it couldn't have come from a better source than two of the driving forces behind that band. Getting the opportunity to work with them at The Complex in LA kept us on that learning curve, and recording in another country for the first time was surreal.
SDE: How much of a sonic influence did recording in LA bring to the music?

Mark: A lot, I think. We were exposed to many different experiences when we were there, and that had to come out in the music. LA is a very different vibe to London, and that was especially the case in 1983.
Mike: Larry and Verdine brought something new out of us anyway, but the environment contributed too. I recorded ideas for new songs on a cassette recorder while we were there. But, when I came home and listened to those LA cassettes while looking at the grey sky in London, I thought "These ideas are no good at all." They were too happy and too light.
SDE: What was your ultimate LA experience in downtime from recording the album?
Mark: Playing computer baseball with the lads at Indigo Ranch while the album was being mixed was the stuff of dreams, but a more 'LA' moment was the desert night skies. Oh, and having nachos, cheese and jalapeno dip.
Mike: Venice Beach was fantastic, as you'd see rollerbladers, palm trees, an outdoor gym… I heard Toto's 'Africa' on the radio for the first time lying by the pool one morning and waiters would give me their demo tapes once they heard we were working with Earth, Wind And Fire. It was an amazing experience.
SDE: Did 'The Sun Goes Down (Living It Up)' feel like a big song when you were writing it?
Mike: Well, that song was almost an extra at first. We indirectly have Prince to thank for it. We had to break early one day, as Larry and Verdine were going to see Prince. Larry was slightly leery of him, saying "What kind of pretentious name is Prince?" They left us to it at The Complex, going "See you tomorrow!" Wally had ideas for two songs, which we jammed on and soon combined into the backing track for 'The Sun Goes Down'. We were pleased with it, then Larry and Verdine liked the vibe too. I sang the verse melody, Mark scatted the "I don't want to go to war" section, then Phil took our ideas and rattled out the lyrics. It came together really quickly and, arriving home in England, we told our manager "We've definitely got a single here." But he wasn't so keen, saying it sounded too American, it wasn't our style. Luckily, Polydor heard it as a single too.
Mark: I played it to Paul Fishman of Reflex when I'd just got home to Tooting. Paul said: "Sweeeet, Mark. Sounds like a hit to me!" I started hearing it with different ears after he said that.
SDE: How did True Colours become the band's most overtly political album at the time?
Mike: That was mainly from Phil and what was in the media. The environmental movement was becoming much more mainstream, with conversations about acid rain and factory pollution, while there was the background of the miners' strike and union power. It wasn't a conscious decision, but Phil has always felt strongly about certain topics and 'The Chant Has Begun' was a vehicle for that.
SDE: How did it feel when True Colours wasn't quite as commercially successful as Standing In The Light?
Mike: We were getting more and more confident with each album, because in between we were doing so much live work. There are DVDs of us playing at Rockpalast in Germany and we were really on top form. Mark recorded his first solo album in '84 and he had the budget for that. It just seemed as though this was going to be the rest of our lives, and that more or less did continue for the rest of the '80s.
Mark: I can't say I was aware of it. 'Hot Water' had an edge that was a real progression for me, so did 'Kansas City Milkman' and 'True Believers'. The touring was getting us to new audiences in new territories, so I saw True Colours as another stop forward.
SDE: How did the use of sampling come about on 'Hot Water'?
Mike: We watched an episode of Arena in the studio common room about Afrika Bambaataa. Mark wanted to get into sampling straight away. We had an AMS which could sample one second and re-trigger it. Ken Scott produced the album, and Mark was educating Ken in this new technology. 'Hot Water' is still an absolute staple at almost every show.
SDE: Bringing things up to date, had you seen that Foo Fighters have cited Level 42 as an influence on their new album Medicine At Midnight?
Mark: Nothing surprises me these days! Actually, I guested on a track on Taylor Hawkins' last album Get The Money and he was very complimentary about us, sweetheart that he is.
SDE: Will there be a new Level 42 album to follow Sirens from 2013?
Mike: Mark and I have the intention of writing another album, but we'll only do it if the material feels really exciting. With all the other stuff we're up to and the success of the band live, there isn't a huge incentive to write anything. We really need to have something new to say, musically and lyrically. It'd have to be something strong enough to burst out of us, as we're not going to just stick something out just because it'd be a good thing to market.
SDE: Just how many retrospective features about Level 42 have had the headline "Looking back? It's so bizarre"?
Mark: Not as many as "On The Level", so fill yer boots.
SDE: Can we assume there will be a Volume 2 of The Polydor Years at some point?
Mike: There's the live album, World Machine, Running In The Family and Staring At The Sun with all their B-sides and mixes. I imagine if you're calling something "Volume 1", there has to be a sequel!
---
Thanks to Mark and Mike who were talking to John Earls for SDE.
---
The Complete Polydor Years 1980-1984 is released this Friday, 26 March 2021.
Compare prices and pre-order
Level 42
The Complete Polydor Years 1980-1984 10CD box
CD 1: LEVEL 42
1. TURN IT ON
2. "43"
3. WHY ARE YOU LEAVING?
4. ALMOST THERE
5. HEATHROW
6. LOVE GAMES
7. DUNE TUNE
8. STARCHILD
CD 2: THE EARLY TAPES
1. SANDSTORM
2. LOVE MEETING LOVE
3. THEME TO MARGARET
4. AUTUMN (PARADISE IS FREE)
5. WINGS OF LOVE
6. WOMAN
7. MR. PINK
8. 88
CD 3: THE PURSUIT OF ACCIDENTS
1. WEAVE YOUR SPELL
2. THE PURSUIT OF ACCIDENTS
3. LAST CHANCE
4. ARE YOU HEARING (WHAT I HEAR)?
5. YOU CAN'T BLAME LOUIS
6. EYES WATERFALLING (THE PRODIGY)
7. SHAPESHIFTER
8. THE CHINESE WAY
CD 4: STANDING IN THE LIGHT
1. MICRO KID
2. THE SUN GOES DOWN (LIVING IT UP)
3. OUT OF SIGHT OUT OF MIND
4. DANCE ON HEAVY WEATHER
5. A PHARAOH'S DREAM (OF ENDLESS TIME)
6. STANDING IN THE LIGHT
7. I WANT EYES
8. PEOPLE
9. THE MACHINE STOPS
CD 5: TRUE COLOURS
1. THE CHANT HAS BEGUN
2. KANSAS CITY MILKMAN
3. SEVEN DAYS
4. HOT WATER
5. A FLOATING LIFE
6. TRUE BELIEVERS
7. MY HERO
8. KOUYATE
9. HOURS BY THE WINDOW
CD 6: 7" SINGLES
1. LOVE MEETING LOVE – (7″ VERSION) (FIRST TIME ON CD)
2. (FLYING ON THE) WINGS OF LOVE (U.S. MIX – 7″ EDIT)
3. LOVE GAMES (7″ VERSION)
4. TURN IT ON (7″ VERSION)
5. STARCHILD (7″ REMIX)
6. ARE YOU HEARING (WHAT I HEAR)? (7″ VERSION)
7. WEAVE YOUR SPELL (7″ REMIX)
8. THE CHINESE WAY (7″ VERSION)
9. OUT OF SIGHT OUT OF MIND (7″ VERSION)
10. THE SUN GOES DOWN (LIVING IT UP) (7″ VERSION)
11. MICRO KID (7″ VERSION)
12. HOT WATER (7″ VERSION)
13. THE CHANT HAS BEGUN (7″ EDIT)
CD 7: B SIDES
1. INSTRUMENTAL LOVE
2. FORTY-TWO
3. BEEZER ONE
4. FOUNDATION AND EMPIRE (PARTS 1 & 2)
5. THE RETURN OF THE HANDSOME RUGGED MAN
6. DUNE TUNE (LIVE)
7. LOVE GAMES (LIVE)
8. 88 (LIVE)
9. YOU CAN'T BLAME LOUIS (REMIX – 7″ VERSION) (FIRST TIME ON CD)
10. CAN'T WALK YOU HOME (7″ VERSION)
11. CAN'T WALK YOU HOME
12. TURN IT ON (LIVE)
13. ALMOST THERE (EDITED VERSION)
CD 8: 12" SINGLES & RARITIES
1. (FLYING ON THE) WINGS OF LOVE (U.S. MIX – FULL LENGTH VERSION)
2. (FLYING ON THE) WINGS OF LOVE (REMIX '81)
3. LOVE GAMES (FULL LENGTH VERSION)
4. TURN IT ON (FULL LENGTH VERSION)
5. STARCHILD (REMIX – LONG VERSION)
6. ARE YOU HEARING (WHAT I HEAR)? – (EXTENDED VERSION)
7. WEAVE YOUR SPELL (EXTENDED VERSION)
8. THE CHINESE WAY (EXTENDED VERSION)
9. OUT OF SIGHT OUT OF MIND – (EXTENDED VERSION)
10. YOU CAN'T BLAME LOUIS (EXTENDED REMIX)
11. THE SUN GOES DOWN (LIVING IT UP) (EXTENDED VERSION)
CD 9: 12" SINGLES
1. MICRO KID (EXTENDED VERSION) (FIRST TIME ON CD)
2. MICRO KID (I-LEVEL REMIX)
3. THE CHINESE WAY (NEW YORK REMIX)
4. THE CHINESE WAY (DUB)
5. HOT WATER (MASTERMIX)
6. STANDING IN THE LIGHT (EXTENDED VERSION)
7. MICRO KID (SPECIALLY REMIXED VERSION)
8. MICRO KID (DUB VERSION)
9. THE CHANT HAS BEGUN (POWER MIX)
10. THE SUN GOES DOWN (LIVING IT UP) (UPFRONT MIX)
CD 10: BONUS TRACKS
1. LOVE GAMES (U.S. REMIX)
2. SANDSTORM (LIVE MAY 1982)
3. MR. PINK (LIVE MAY 1982)
4. IT'S A HAPPENING
5. THE CHINESE WAY (DUB – EDIT) (FIRST TIME ON CD)
6. LAST CHANCE (EXTENDED VERSION)
7. HEATHROW (LIVE AT REGAL THEATRE, HITCHIN)
8. TURN IT ON (LIVE AT REGAL THEATRE, HITCHIN)
9. EYES WATERFALLING (THE PRODIGY) (LIVE AT REGAL THEATRE, HITCHIN)
10. THE PURSUIT OF ACCIDENTS (LIVE AT REGAL THEATRE, HITCHIN)
11. ARE YOU HEARING (WHAT I HEAR)? (LIVE AT REGAL THEATRE, HITCHIN)
12. STANDING IN THE LIGHT (7″ VERSION)
13. GOODBYE RAY SCHMIDT-VOLK