 News
Level 42 / The Complete Polydor Years 1985-1989
10CD box set documents the 'hit' years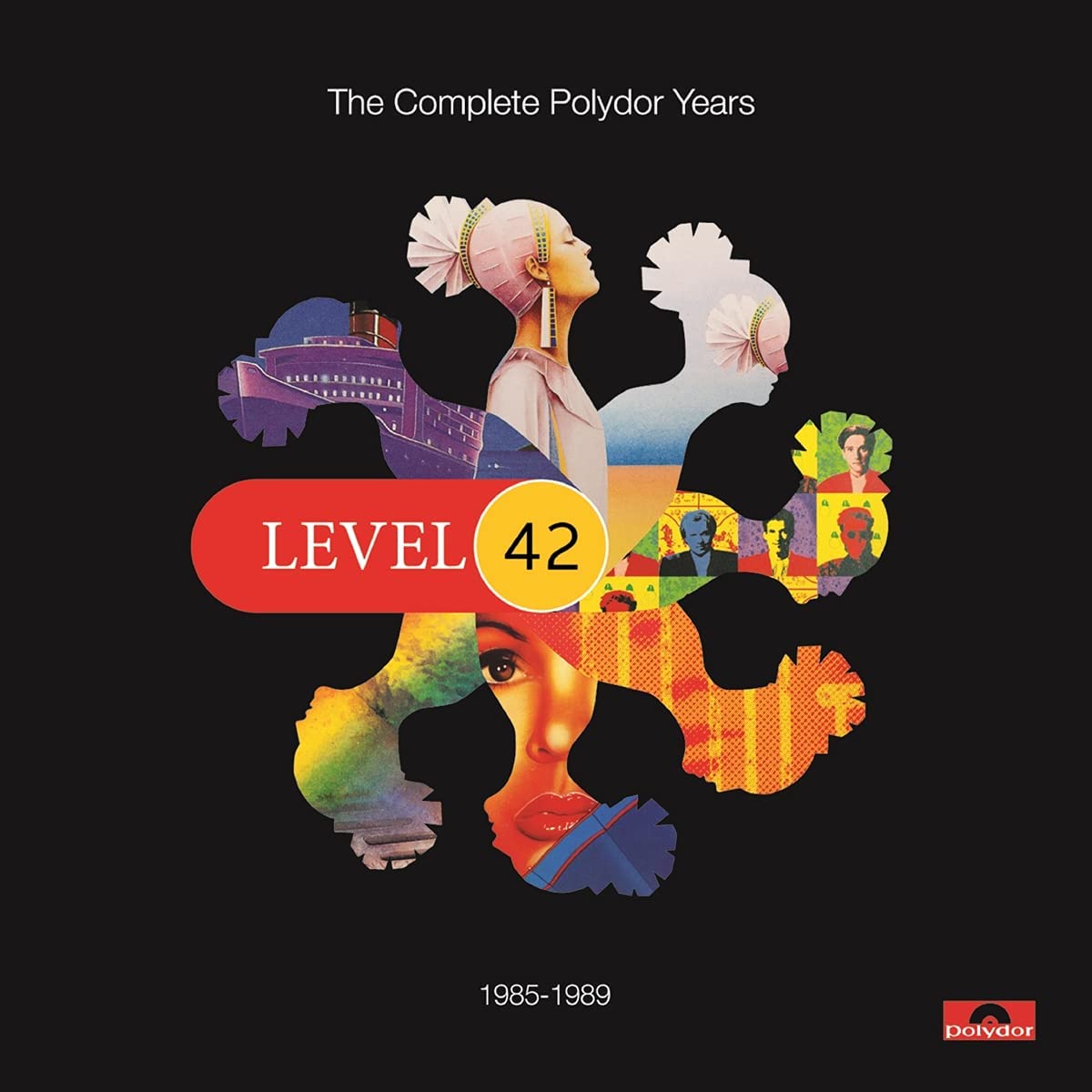 In July, Cherry Red will follow up the first volume of their Level 42 Complete Polydor Years box set with a second 10CD package that focuses on the years 1985-1989, the band's most commercially successful period.
The Complete Polydor Years 1985-1989 contains the 1985 live album A Physical Presence and three studio albums: World Machine (1985), Running in the Family (1987) and Staring at the Sun (1988).
That's five CDs to cover the albums. A further five discs brings together B-sides, 7″ remixes, 12-inch remixes and other rarities from this period. Like the first, very well received, box set this has been compiled in conjunction with Level 42 and band experts Paul Wallace, Paul Waller and Simon Carson.
Sleeve notes are once more by Daryl Easlea who has spoken to band members current and past. Packaging will be consistent to what came before (check out the SDE unboxing video) although this time the box is presented in a striking black design.
The Complete Polydor Years 1985-1989 will be released on 30 July 2021. Please rate this release by using the feedback functionality at the top of this post!
Compare prices and pre-order
Level 42
Complete Polydor Years 1985-1989 - 10CD box
Tracklisting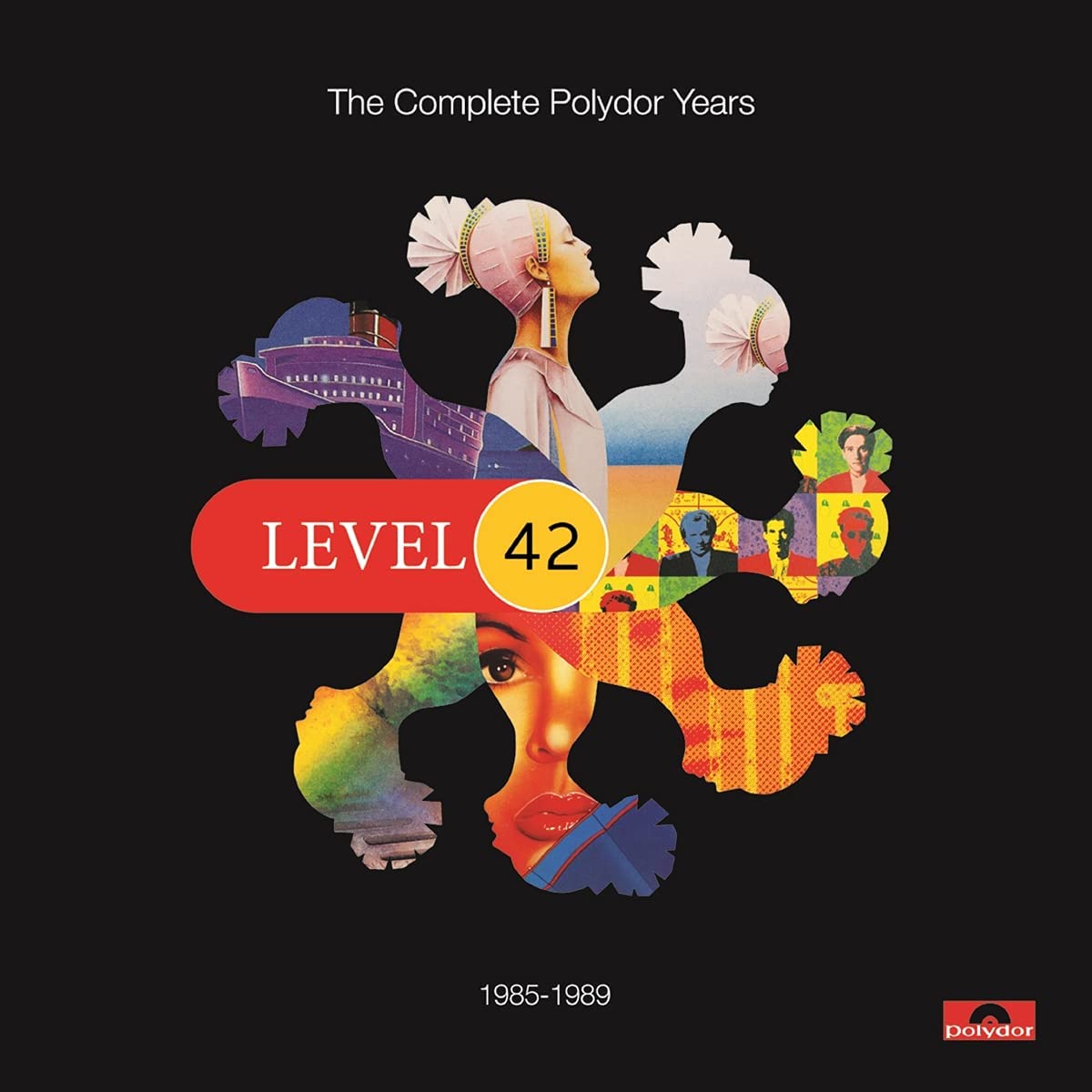 The Complete Polydor Years 1985-1989 Level 42
/
10CD box set
CD 1 – A Physical Presence pt 1

ALMOST THERE
TURN IT ON
PINK
EYES WATERFALLING
KANSAS CITY MILKMAN
FOLLOW ME
FOUNDATION AND EMPIRE

CD 2 – A Physical Presence pt 2

THE CHANT HAS BEGUN
THE CHINESE WAY
THE SUN GOES DOWN (LIVING IT UP)
HOT WATER
LOVE GAMES
88

CD 3 – World Machine

WORLD MACHINE
PHYSICAL PRESENCE
SOMETHING ABOUT YOU
LEAVING ME NOW
I SLEEP ON MY HEART
IT'S NOT THE SAME FOR US
DREAM CRAZY
GOOD MAN IN A STORM
COUP D'ETAT
LYING STILL

CD 4 – Running in the Family

LESSONS IN LOVE
CHILDREN SAY
RUNNING IN THE FAMILY
IT'S OVER
TO BE WITH YOU AGAIN
TWO SOLITUDES (EVERYONE'S LOVE IN THE AIR)
FASHION FEVER
THE SLEEPWALKERS
FREEDOM SOMEDAY

CD 5 – Staring at the Sun

HEAVEN IN MY HANDS
I DON'T KNOW WHY
TAKE A LOOK
OVER THERE
SILENCE
TRACIE
STARING AT THE SUN
TWO HEARTS COLLIDE
MAN
GRESHAM BLUES

CD 6 – 7″ Singles

FOLLOW ME (LIVE – 7″ REMIX)
SOMETHING ABOUT YOU (7″ VERSION)
LEAVING ME NOW (7″ REMIX)
RUNNING IN THE FAMILY (7″ VERSION)
TO BE WITH YOU AGAIN (7″ VERSION)
IT'S OVER (7″ REMIX)
CHILDREN SAY (7″ REMIX)**
HEAVEN IN MY HANDS (7″ VERSION)
TRACIE (7″ VERSION)
TAKE CARE OF YOURSELF (7″ VERSION)

CD 7 –

COUP D'ÉTAT (VERSION)
SOMETHING ABOUT YOU (U.S. REMIX – EDIT)**
MICRO KID (LIVE – FULL LENGTH VERSION)
IT'S OVER (INSTRUMENTAL)**
PHYSICAL PRESENCE (LIVE)
STARCHILD (REMIX)**
THREE WORDS
SILENCE (LIVE AT THE NEC BIRMINGHAM)
MAN (LIVE AT THE NEC BIRMINGHAM)

CD 8 – 12″ Singles & Remixes

SOMETHING ABOUT YOU (SISA MIX)
I SLEEP ON MY HEART (REMIX)
LESSONS IN LOVE (EXTENDED VERSION)
SOMETHING ABOUT YOU (SHEP PETTIBONE REMIX)
SOMETHING ABOUT YOU (INSTRUMENTAL)**
WORLD MACHINE (SHEP PETTIBONE REMIX)
WORLD MACHINE (DUB)
LESSONS IN LOVE (SHEP PETTIBONE REMIX)
LESSONS IN LOVE (DUB MIX)**
TO BE WITH YOU AGAIN (A.D.S.C. MIX)**
TO BE WITH YOU AGAIN (DUB)

CD 9 – 12″ Singles & Remixes

IT'S OVER (EXTENDED REMIX)
RUNNING IN THE FAMILY (DAVE 'O' REMIX)
CHILDREN SAY (EXTENDED REMIX)
STARCHILD (REMIX)
HEAVEN IN MY HANDS (EXTENDED VERSION)
HEAVEN IN MY HANDS (U.S. REMIX)
TAKE A LOOK (EXTENDED MIX)
TRACIE (EXTENDED MIX)
TRACIE (U.S. REMIX)
TAKE CARE OF YOURSELF (EXTENDED VERSION)
TAKE CARE OF YOURSELF (REMIX)
STARCHILD (REMIX)

CD 10 – Bonus Tracks

WORLD MACHINE (LIVE HAMMERSMITH ODEON 1985)
LEAVING ME NOW (LIVE HAMMERSMITH ODEON 1985)
SOMETHING ABOUT YOU (LIVE HAMMERSMITH ODEON 1985)
THE PLATINUM EDITION MEGAMIX
LESSONS IN LOVE (SHEP'S FINAL MIX)
RUNNING IN THE FAMILY (HTL DUB)
CHILDREN SAY (SLAP BASS MIX)
HEAVEN IN MY HANDS (GUITARPELLA MIX)^
TAKE A LOOK (REMIX)
TWO HEARTS COLLIDE (7″ REMIX)
TWO HEARTS COLLIDE (EXTENDED REMIX)
TAKE CARE OF YOURSELF (RADIO EDIT)**
HEAVEN IN MY HANDS (ORIGINAL ALBUM MIX)

** FIRST TIME ON CD

^ PREVIOUSLY UNRELEASED