David Bowie / I Can't Read '97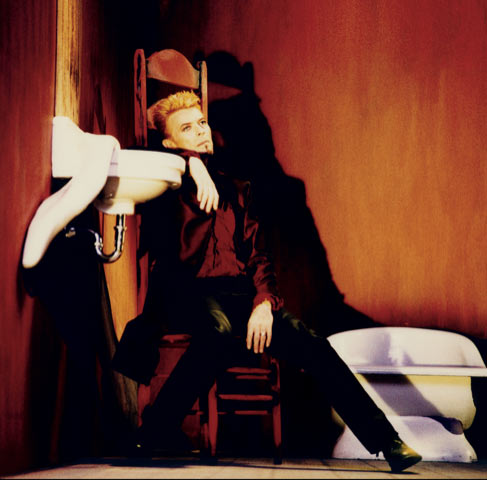 Another previously unreleased track issued for 'Is It Any Wonder?' EP
The second instalment of David Bowie's previously announced Is It Any Wonder? streaming EP is a previously unreleased version of 'I Can't Read'.

The song is the second of six previously unreleased tracks that are being made available over a six week period. As many of you will know, 'I Can't Read' was originally a Tin Machine album track from that band's 1989 eponymous debut. It was written by David and Tin Machine guitarist, Reeves Gabrels.
Bowie later re-recorded it, with the new interpretation nearly ending up on 1997's Earthling, only to be pulled late in the day (and replaced by 'The Last Thing You Should Do').
That version was then tweaked/amended to be used in Ang Lee's 1997 film The Ice Storm and was issued as a single (only on CD, interestingly enough) in December that same year. The unheard Is It Any Wonder? version is actually the original re-recording that almost ended up on Earthling and is differentiated from the Ice Storm version by the '97' suffix.
'I Can't Read 97' has been sync'd to the original Tim Pope video for 'I Can't Read' and the musicians on the track are Gail Ann Dorsey on bass and vocals, Mike Garson on piano, and Reeves Gabrels on guitar and vocals. It's produced by Bowie, Gabrels and Mark Plati.
Listen to/watch 'I Can't Read 97' below!