 News
Next David Bowie era box confirmed as 'Brilliant Adventure 1992-2001'
It will be released this year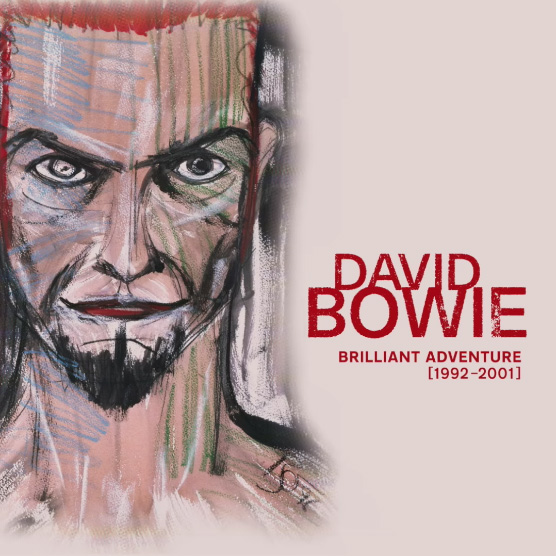 Due for release "this fall" a statement confirms
Warner Music Group have confirmed that the next David Bowie 'era' box set will be released in the autumn of 2021 and will be called Brilliant Adventure [1992-2001].
The news was almost a footnote in a statement issued on Thursday about a new deal with the David Bowie Estate, which sees Warners acquire the rights to David's later output, which was previously controlled by Sony.
Warners already had the rights to output from 1968 to 1999 (Hours being the last studio album) but now they add the material he released from 2000-2016, including the albums Heathen (2002), Reality (2003), The Next Day (2013) and Blackstar (2016). In other words, everything is under one roof.
As we know, Warners have reissued an enormous amount of Bowie material in recent years – particularly since his death – including the so-called 'era' box sets such as Five Years (2015) , Who Can I Be Now (2016), A New Career in a New Town (2017) and Loving The Alien (2018). Much of this was said to be part of a plan that David approved in his last year or two of his life (the label are "guided by Bowie's vision for his catalog" to use the official terminology).
Warners choose not to release another era box in 2019, preferring to concentrate on the 50th anniversary of the Space Oddity album (and single). So they put out various vinyl box sets featuring unheard demos and the Conversation Piece CD package with an expectation of returning to the big boxes in 2020, only to find they were unable to so due to the global pandemic and production and supply-chain issues.
But after two years away, the label have confirmed it is now happening in 2021. To quote the statement "The fifth Era box, Brilliant Adventure (1992 – 2001), is slated for release this fall, with details to come".
We know that the image at the top of this page is the front cover, since an 'animated tease' of it has appeared on Bowie social channels yesterday.
The years in parenthesis confirm that Tin Machine will form no part of Brilliant Adventure and so the five studio albums included will be Black Tie White Noise (1993), The Buddha of Suburbia (1993), Outside (1995), Earthling (1997) and Hours (1999).
This new deal means that Warners can now continue the era boxes into the last two decades of Bowie's life. What would you like to see in Brilliant Adventure (1992-2001)? Leave a comment.