Duran Duran cover Bowie's Five Years
New music from Duran Duran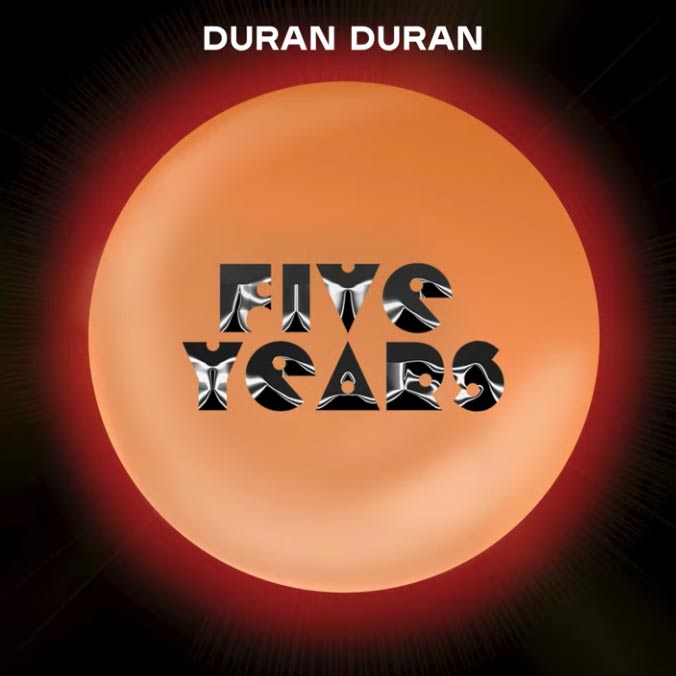 On what would have been David Bowie's 74th birthday, Duran Duran have recorded a cover of 'Five Years', which is of course the first track from David's 1972 album The Rise and Fall of Ziggy Stardust and the Spiders From Mars.

"My life as a teenager was all about David Bowie," Simon Le Bon said in a statement. "He is the reason why I started writing songs. Part of me still can't believe in his death five years ago, but maybe that's because there's a part of me where he's still alive and always will be. When we got the Ziggy Stardust LP and put the needle in the groove, our first taste of its perfection was the song 'Five Years.' I can't begin to explain how honored I feel for Duran Duran to be given the opportunity to perform this icon, and to place our name alongside Bowie's for this commemoration of his music."
Duran Duran have covered Bowie before. Their version of 'Fame' was a bonus track on the 12-inch of their second single, 1981's 'Careless Memories' and they tackled 'Diamond Dogs' for the Thank You covers of 1995 (although it only ended up on the Japanese CD edition).
The band will appear at a special streaming event, A Bowie Celebration: Just For One Day, later today. Boy George, Adam Lambert, Michael C. Hall, Mott the Hoople's Ian Hunter, Trent Reznor, Billy Corgan, and more will also perform. Tickets for the livestream are on sale now. All proceeds will be donated to Save the Children, which Bowie supported with funds from his 50th birthday concert at Madison Square Garden in 1997.
You can listen to Duran Duran's 'Five Years', below. What do you think of it? Leave a comment.