 News
Aretha Franklin / Atlantic Records 1960s Collection / 6LP vinyl box
6LP vinyl box • LP of rarities • Limited to 5,000 • Great price in Italy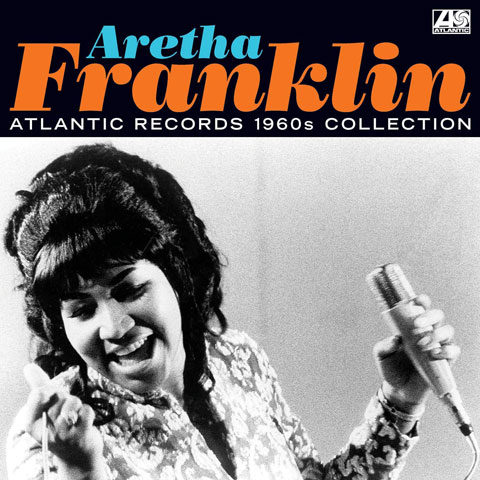 Rhino will next month issue Atlantic Records 1960s Collection, an Aretha Franklin vinyl box set that brings together her early Atlantic Records albums and adds a bonus LP of rarities.

The albums included are I Never Loved a Man the Way I Love You (1967), Aretha Arrives (1967), Lady Soul (1968), Aretha Now (1968) and Soul '69 (1969).




The bonus LP features 11 tracks from the 2007 compilation Rare & Unreleased including the demo of I Never Loved a Man (The Way I Love You) and various outtakes.

This set is limited to 5,000 copies. It's not available in the UK yet, but it's worth jumping on the Amazon Italy price of €54 (at the time of writing) which is less than £50 and far cheaper than anywhere else.

Atlantic Records 1960s Collection will be released on 7 December 2018.


Compare prices and pre-order
Aretha Franklin
Atlantic Records 1960s Collection [VINYL]
I Never Loved a Man the Way I Love You
Side 1
1. Respect
2. Drown In My Own Tears
3. I Never Loved A Man [The Way I Love You]
4. Soul Seranade
5. Don't Let Me Lose This Dream
6. Baby, Baby, Baby
Side 2
1. Dr. Feelgood [Love Is Serious Business]
2. Good Times
3. Do Right Woman, Do Right Man
4. Save Me
5. A Change Is Gonna Come
Aretha Arrives
Side 1
1. (I Can't Get No) Satisfaction
2. You Are My Sunshine
3. Never Let Me Go
4. 96 Tears
5. Prove It
6. Night Life
Side 2
1. That's Life
2. I Wonder
3. Ain't Nobody (Gonna Turn Me Around)
4. Going Down Slow
5. Baby, I Love You
Lady Soul
Side 1
1. Chain Of Fools
2. Money Won't Change You
3. People Get Ready
4. Niki Hoeky
5. (You Make Me Feel Like) A Natural Woman
Side 2
1. (Sweet Sweet Baby) Since You've Been Gone
2. Good To Me As I Am To You
3. Come Back Baby
4. Groovin'
5. Ain't No Way
Aretha Now
Side 1
1. Think
2. I Say A Little Prayer
3. See Saw
4. Night Time Is The Right Time
5. You Send Me
Side 2
1. You're a Sweet Sweet Man
2. I Take What I Want
3. Hello Sunshine
4. A Change
5. I Can't See Myself Leaving You
Soul '69
Side 1
1. Ramblin'
2. Today I Sing The Blues
3. River's Invitation
4. Pitiful
5. Crazy He Calls Me
6. Bring It On Home To Me
Side 2
1. Tracks Of My Tears
2. If You Gotta Make A Fool Of Somebody
3. Gentle On My Mind
4. So Long
5. I'll Never Be Free
6. Elusive Butterfly
Bonus LP
(11 tracks from Rare & Unreleased)
Side 1
1. I Never Loved a Man (The Way I Love You) (Demo)
2. Dr. Feelgood (Love Is a Serious Business) (Demo)
3. It Was You (Aretha Arrives Outtake)
4. The Letter (Aretha Arrives Outtake)
5. So Soon (Aretha Arrives Outtake)
Side 2
1. Mr. Big (Aretha Now Outtake)
2. Talk To Me, Talk To Me (Soul '69 Outtake)
3. The Fool on the Hill (This Girl's in Love with You Outtake)
4. You're Taking Up Another Man's Place (Spirit in the Dark Outtake)
5. You Keep Me Hangin' On" (This Girl's in Love with You/ Spirit in the Dark Outtake)
6. I'm Trying To Overcome (This Girl's in Love with You/ Spirit in the Dark Outtake)