 News
Billy Ocean / Remixes and Rarities 2CD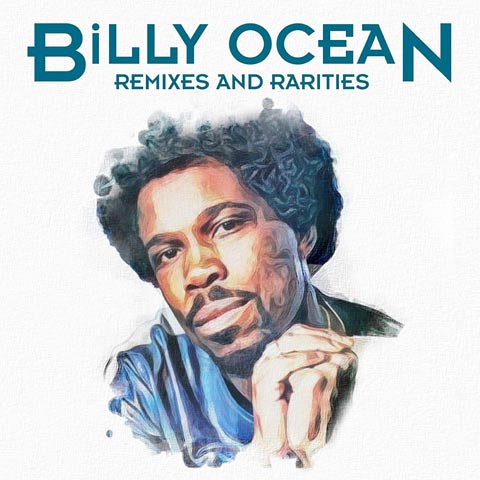 I always take a keen interest in what Cherry Red do with their occasional 'Remixes and Rarities' series, having instigated it back in 2013 with a Paul Young set. This August, the label continue it with a two-CD Billy Ocean compilation.

This 23-track double disc package keeps to the accepted format and includes plenty of remixes of hits like 'When The Going Gets Tough (The Tough Get Going)', 'Love Really Hurts Without You' and 'Get Outta My Dreams, Get Into My Car'. There are 12-inch remixes, dub mixes, instrumental remixes and more. This set also includes 'European Queen' and 'African Queen' (but not 'Caribbean Queen', presumably because it's not rare!).
All tracks contained within have been "lovingly remastered", with audio being sourced from the original master tapes "where possible". This comes with a 16-page booklet with sleeve notes by Justin Kantor.
Billy Ocean's Remixes and Rarities will be released on 23 August 2019. In my opinion these sets are great value for not much more than a tenner (in the UK, at least).
Compare prices and pre-order
Billy Ocean
Billy Ocean - Remixes and Rarities 2CD set
The sets below were compiled and designed by SDE's Paul Sinclair:
Compare prices and pre-order
Paul Young
Paul Young - Remixes and Rarities 2CD set
Compare prices and pre-order
Thompson Twins
Thompson Twins - Remixes and Rarities 2CD set
CD 1
1. When The Going Gets Tough, The Tough Get Going (Extended Version)
2. European Queen (No More Love On The Run) (Special Mix)
3. City Limit (Alternative Version)
4. Love Really Hurts Without You (1986 Dance Mix)
5. Mystery Lady (Club Mix)
6. Get Outta My Dreams, Get Into My Car (Extended Version)
7. Loverboy (Dub Mix)
8. Are You Ready (12″ Version)
9. Licence To Chill (Extended Version)
10. Pressure (Uk 12″ Extended Mix)
11. When The Going Gets Tough, The Tough Get Going (Instrumental)
12. Love Zone (Extended Version)
CD 2
1. African Queen (No More Love On The Run) (New Extended Mix)
2. American Hearts (12″ Version)
3. Dance Floor (Extended Mix)
4. When The Going Gets Tough, The Tough Get Going (Club Mix)
5. I Sleep Much Better (In Someone Else's Bed) (Extended Version)
6. Love Really Hurts Without You (Dub Mix)
7. Bittersweet (Extended Version)
8. Pick Up The Pieces (Put It Back) (Reese Club Riot Mix)
9. Loverboy (Extended Club Remix)
10. Get Outta My Dreams, Get Into My Car (Instrumental)
11. When The Going Gets Tough, The Tough Get Going (7th Heaven Club Mix)