 News
Bryan Ferry / new album Bitter-Sweet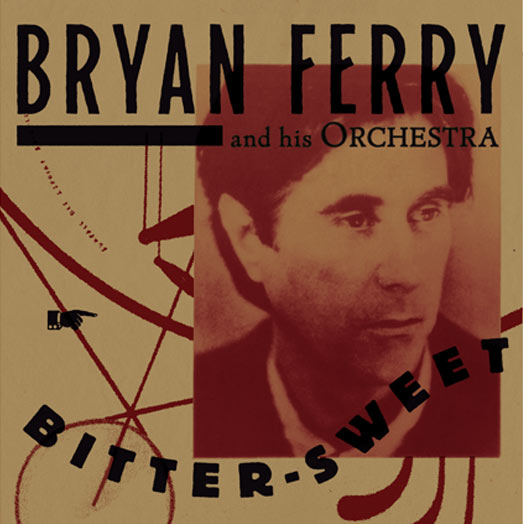 Deluxe packaging • A 'Bryan Ferry Orchestra' album
Bryan Ferry will release a new album Bitter-Sweet in November.

Like 2012's The Jazz Age, this is credited to 'Bryan Ferry and his Orchestra' and this new album has been inspired by Ferry's work on the Sky Atlantic/Netflix television series 'Babylon Berlin' – a German period drama based on the books by Volker Kutscher set in the 1920s.
Therefore, Bitter-Sweet takes the musical stylings from that era – ragtime, blues and jazz – and puts a new twist on familiar Roxy Music and Bryan Ferry tracks including 'While My Heart is Still Beating', 'Sign of the Times', 'Bitter Sweet', 'Limbo' and 'Dance Away'. Unlike The Jazz Age, Bitter-Sweet features eight vocal tracks amongst the instrumentals.
We know how Ferry likes a decent presentation (see the Roxy Music deluxe) and so the new album will be available as a CD which comes packaged within a deluxe 18-page case bound book printed on fine linen uncoated paper.
The 'limited edition' vinyl format includes an 180g black vinyl LP in a wide spine sleeve with printed inner sleeve, both on uncoated paper with a 'matte dispersion' finish and includes a 16-page booklet on uncoated offset paper.
Both are available SIGNED for a limited time (signed versions now SOLD OUT) at the Bryan Ferry official store.
From the official store:
You might also like…
1. Alphaville
2. Reason Or Rhyme
3. Sign Of The Times
4. New Town
5. Limbo
6. Bitter-Sweet
7. Dance Away
8. Zamba
9. Sea Breezes
10. While My Heart Is Still Beating
11. Bitters End
12. Chance Meeting
13. Boys And Girls