 News
Celebrate It Together : The Best of Howard Jones 1983-2023
40th anniversary compilation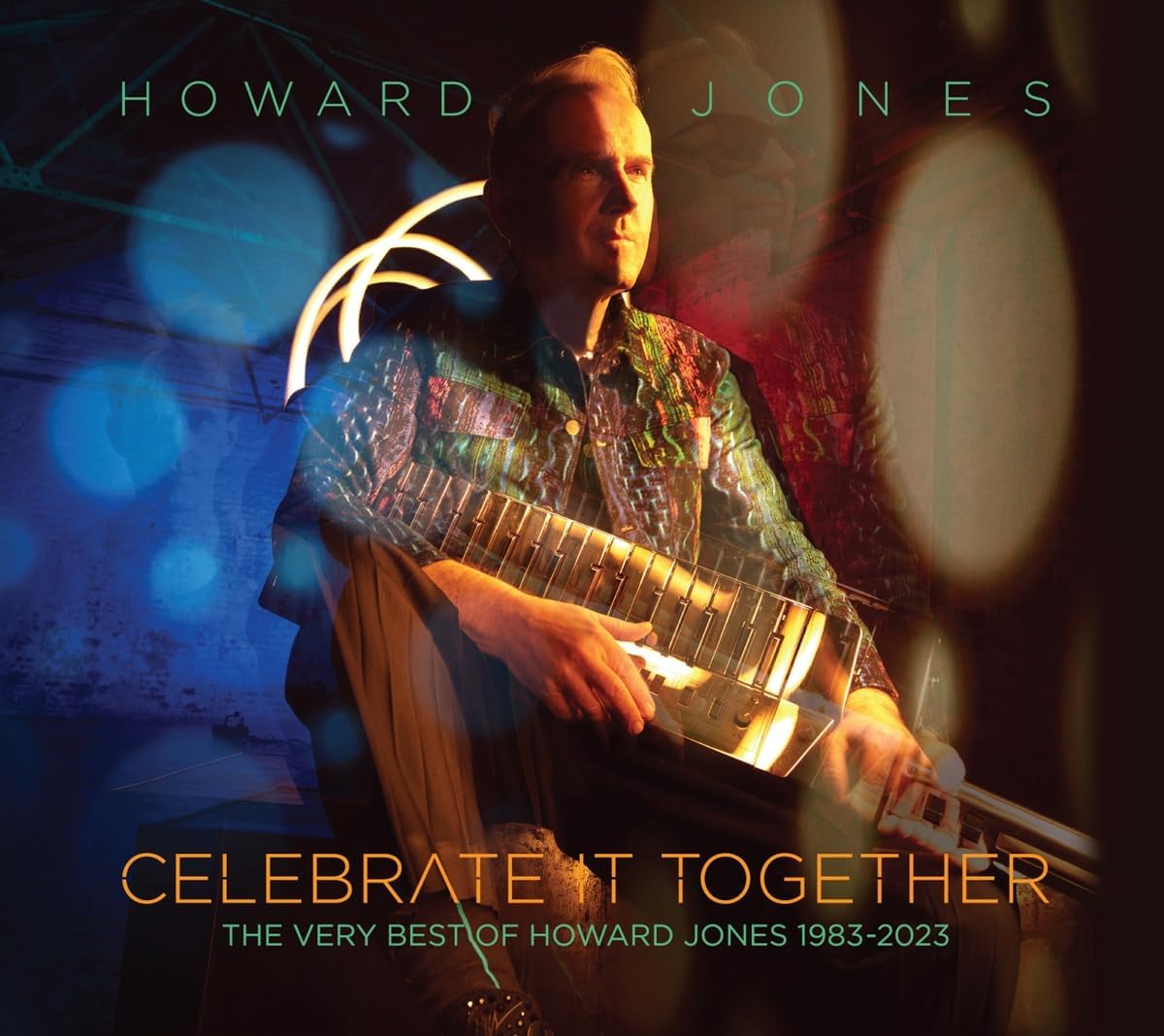 To mark the 40th anniversary of Howard Jones' recorded music career, Cherry Red are releasing a new compilation called Celebrate It Together: The Best of Howard Jones 1983-2023.
This will be available in four formats: a 64-track 4CD clamshell box, a 2CD digipak with 35 tracks and a 2LP edition pressed on 'mint green' vinyl with 22 tracks. This best of brings together his Warner-era recordings as well as work from his independent Dtox label.
The deluxe 4CD box includes collection of hit singles, remixes, key album tracks, live versions and alternative recordings, with each disc themed (Popular Hits, Electro, Chill and Curiosities). Given that the album reissues have been amazingly comprehensive, there's not a whole lot left in the vault, but there's still room for four previously unreleased tracks and a further six tracks that have never been issued on CD.
Although Cherry Red kicked off their Howard Jones campaign back in 2017 with another best of (Best 1983-2017) they boast that the new compilation is the "first anthology that looks at his entire catalogue" which is somewhat disingenuous, given 1993's The Best of Howard Jones looked at his complete catalogue at that time, as did the the 2017 compilation!
The 2CD version does away with any themes and just distils the offering down, although casual fans are going to know next to nothing from the second disc. However, there is a new remix of an old number towards the end (New Song (2023 Elephant Talk Remix).
Celebrate It Together: The Best of Howard Jones 1983-2023 will be released on 6 October 2023, via Cherry Red.
Compare prices and pre-order
Howard Jones
The Best of Howard Jones 1983-2023 - 4CD set
Compare prices and pre-order
Howard Jones
The Best of Howard Jones 1983-2023 - 2LP coloured vinyl
Compare prices and pre-order
Howard Jones
The Best of Howard Jones 1983-2023 - 2CD set
Tracklisting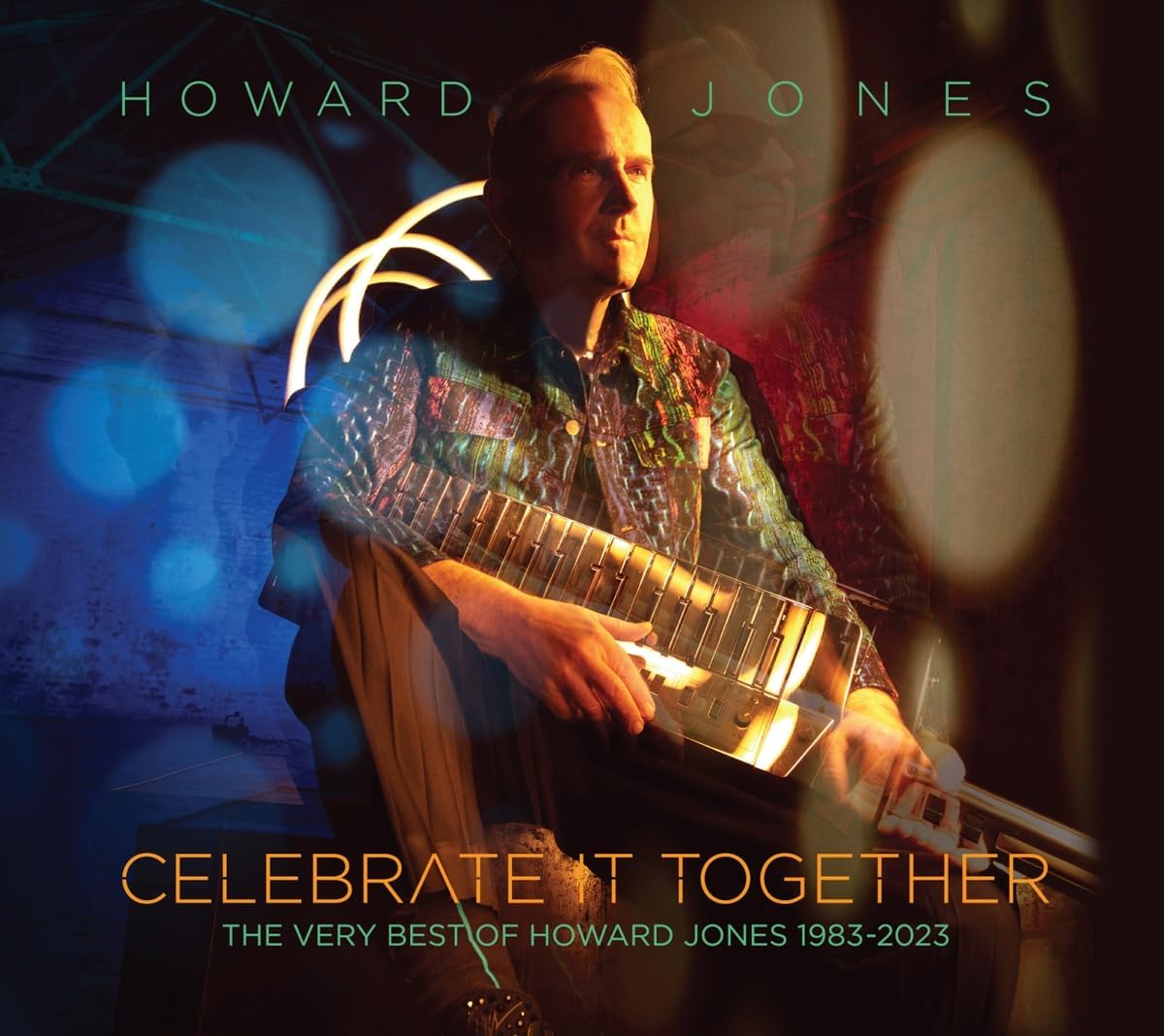 Celebrate It Together: The Very Best of Howard Jones 1983-2023 Howard Jones
/
CD 1: Popular Hits

Things Can Only Get Better
Like To Get To Know You well
Life In One Day
Look Mama
All I Want
Everlasting Love
New Song
What Is Love? [Single Version]
Pearl In The Shell
Bounce Right Back
You Know I Love You..Don't You?
Always Asking Questions
Lift Me Up
Tomorrow is Now
The Prisoner
Just Look At You Now
Celebrate It Together (Lifelike Radio Edit)**

** Previously unreleased on CD

CD 2: Electro

Celebrate It Together (Lifelike Extended Club Mix)**
The One To Love You (Howard ones & BT – Lifelike UK Radio Remix)
The Human Touch
Eagle Will Fly Again
Stay with Me (Album Version)
Revolution Of The Heart (Album Version)
Powerhouse
Specialty
Who You Really Want To Be
New Song (2023 Elephant Talk Remix)*
You're The Buddha
The Prisoner 2011
Look Mama (Megamamamix)
Conditioning (Peaceful Tour Live)
Things Can Only Get Better (Cedric Gervais ft Howard Jones) (Radio Edit)

* Previously unreleased
** Previously unreleased on CD

CD 3: Chill

No One is to blame (Single Mix)
If You Love
City Song
Not One Of The Lonely Tonight
Hide And Seek (Single Version)
Sleep My Angel
Soon You'll Go
Someone You Need
One Last Try
Formed By The Stars
Don't Always Look At The Rain
Will You Still Be There?
Tears To Tell
Blue
Back In Your Life Again
At The Speed Of Love (Howard Jones & BT)

CD 4: Curiosities

Overture 2*
Angels And Lovers (Single Mix)
Road to Cairo
Lazarus (Live at Siyan)
Hide and Seek (Perform Version)
Things Can Only Get Better (Simlish version)*
Cookin' In The Kitchen
I.G.Y. (International Geophysical Year (Single Mix)
When Lovers Confess
Stay With Me (We're In This Together)(Alternative Recording)*
I Don't Hate You**
Collective Heartbeat (Havana Version)**
Let The People Have Their Say (Original Version)
You Know I Love You..Don't You? (Video Mix)**
Pearl In The Shell (Live in Hamburg)**
New Song (Peaceful Tour Live)

* Previously unreleased
** Previously unreleased on CD

CD 1

New Song
What Is Love? (Single Version)
Hide And Seek (Single Version)
Pearl in The Shell
Like To Get To Know You Well
Things Can Only Get Better
Look Mama
Life In One Day
No One Is To Blame (Single Version)
All I Want
You Know I Love You..Don't You?
Everlasting Love
The Prisoner
Lift Me Up
I Don't Hate You**
Collective Heartbeat (Havana Version)**
Angels And Lovers (Single Mix)
Tomorrow Is Now
Lazarus (Live At Siyan)

* Previously unreleased
** Previously unreleased on CD

CD 2

Hero In Your Eyes
Formed By The Stars
Back In Your Life Again
If You Love
Will You Still Be There
Tears To Tell
Blue
City Song
Things Can Only Get Better (Cedric Gervais featuring Howard Jones) (Radio Edit
The One To Love You (Howard Jones & BT) (Lifelike UK Radio Remix)
The Human Touch
Revolution Of The Heart (Album Version)
You're The Buddha
New Song (2023 Elephant Talk Remix)*
Celebrate It Together (Lifelike Radio Edit)**
Stay With Me (Album Version)

* Previously unreleased
** Previously unreleased on CD

LP 1

Side 1

New Song
What Is Love? (Single Version)
Pearl In The Shell
Like to Get To Know You Well
Things Can Only Get Better
Look Mama

Side 2

 Celebrate It Together (Lifelike Radio Edit)
Angels And Lovers (Single Mix)*
Revolution Of The Heart (Album Version)*
The One To Love You (Howard Jones & BT Lifelike UK Radio Remix)*
The Human Touch
I Don't Hate You*

* Previously unreleased on vinyl

LP 2

Side 3

No One Is To Blame (Single Mix)
Hide And Seek (Single Version)
Tears To Tell
All I Want
A Little Bit Of Snow

Side 4

Life In One Day
Everlasting Love
Prisoner
Lift Me Up
I.G.Y. (International Geophysical Year) (Single Mix)

* Previously unreleased on vinyl