 News
Howard Jones vinyl reissues
Human's Lib and Dream Into Action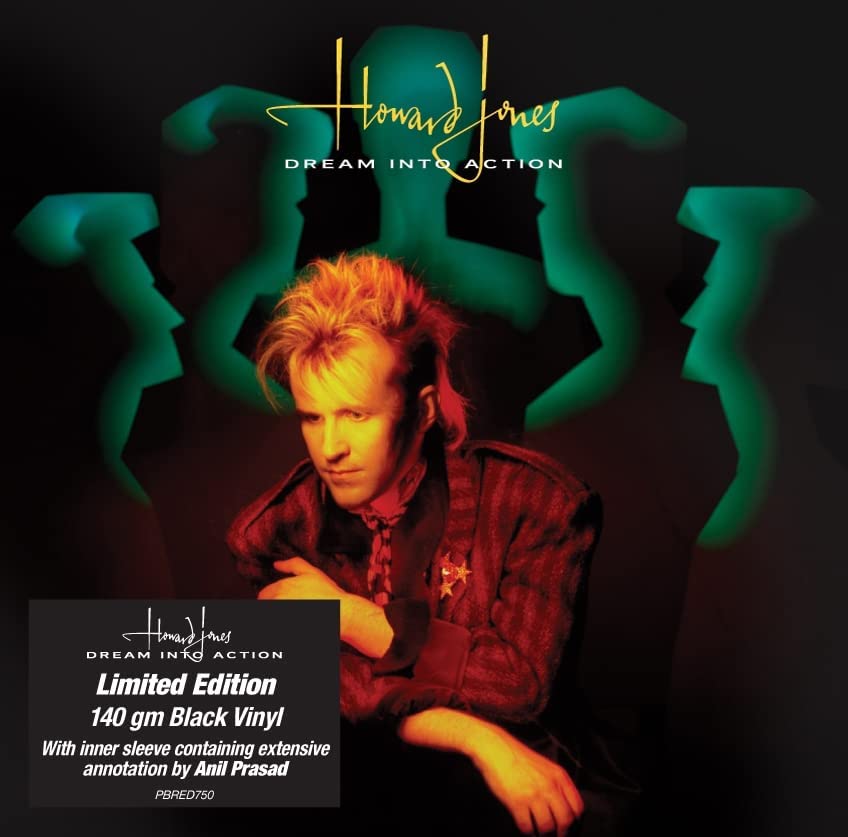 When Howard Jones' first two albums – Human's Lib and Dream into Action – were reissued by Cherry Red back in November 2018, the only copies available on LP were standalone coloured vinyl pressings (very limited at 1000 units each) and picture discs that were only available inside the super deluxe edition box sets.
Given that both box sets and the coloured vinyl are long out-of-print, the label have decided to reissue both albums on black vinyl, next month.
These will use the same remastered audio and are 140g pressings. They come with an inner sleeve containing rare photos plus notes and track-by-track annotation about each album as told to writer Anil Prasad.
Human's Lib (1984) and Dream into Action (1985) were by far Jones' most successful albums and delivered six out of seven of his UK top 10 hits (the one we're not counting is 'Like To Get To Know You Well' which did reach the top 10 but was technically a non-album track in the UK, although it did turn up as a bonus track on the original CD of Dream into Action). LTGTKYW was on the album-proper in the USA which was quite different, losing 'Speciality' and also adding 'Bounce Right Back'. As you'd expect the vinyl reissues stick to the UK version of the running order.
For some reason, these new vinyl pressings are currently very pricey on Amazon in the UK but I have a feeling those prices will come right down before release date.
Human's Lib and Dream into Action are reissued on black vinyl on 29 April 2022.
Compare prices and pre-order
Howard Jones
Humans Lib - black vinyl LP
Compare prices and pre-order
Howard Jones
Dream into Action - black vinyl LP
Tracklisting
Human's Lib Howard Jones
/
Black vinyl LP
Side 1

Conditioning
What is Love?
Pearl in the Shell
Hide & Seek
Hunt the Self

Side 2

New Song
Don't Always Look at the Rain
Equality
Natural
Human's Lib
Tracklisting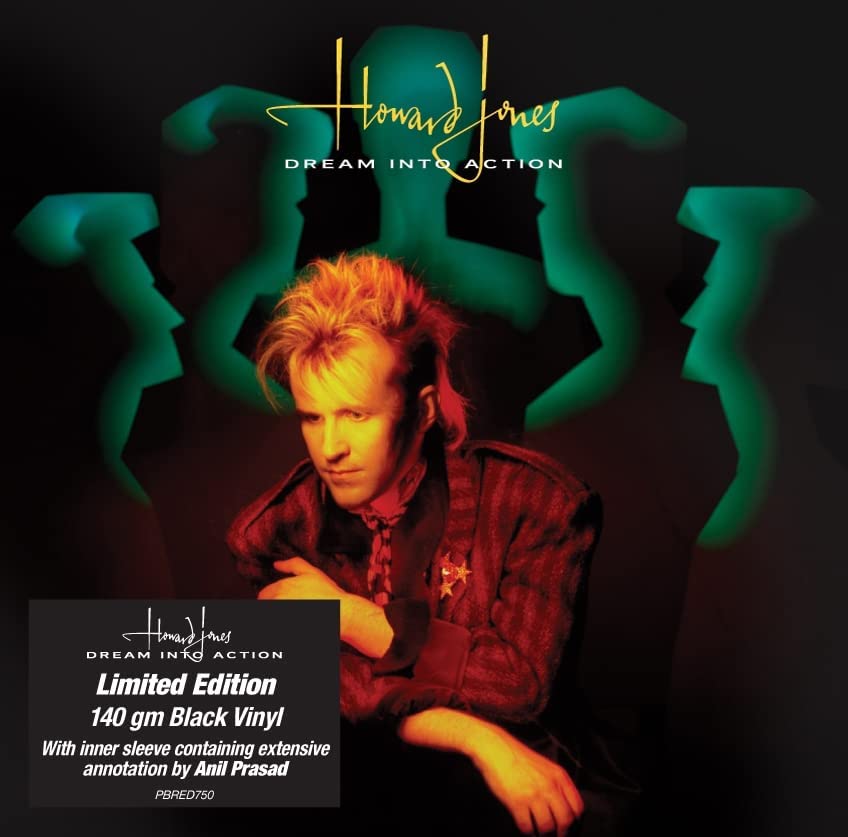 Dream Into Action Howard Jones
/
Black vinyl LP
Side 1

Things Can Only Get Better
Life in One Day
Dream into Action
No One Is To Blame
Look Mama
Assault and Battery

Side 2

Automaton
Is There a Difference?
Elegy
Specialty
Why Look For The Key
Hunger For The Flesh