 News
Celebrating SDE's 10th anniversary
Paul Sinclair, with the obligatory balloons, celebrates SDE's 10th anniversary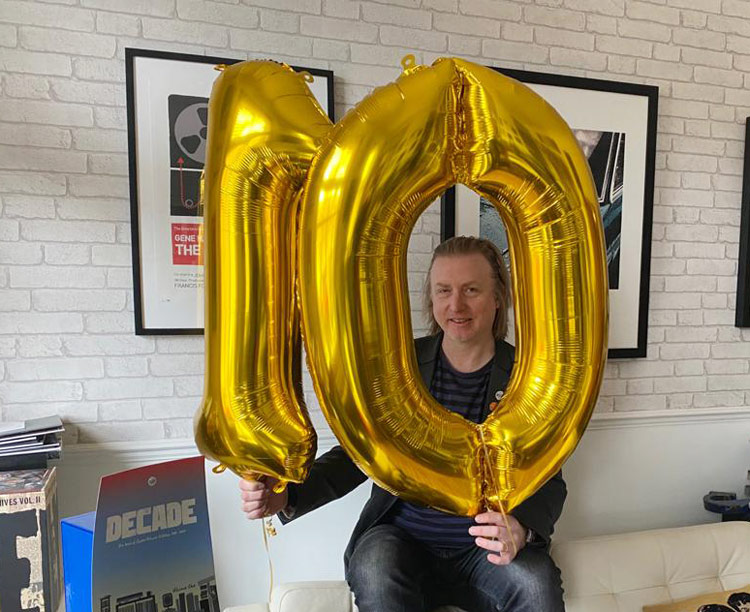 Ten years ago today, I posted a fairly innocuous news story about Kate Bush's then new album Director's Cut. Not many people read it and only two commented on it (one of which was spam). SDE was born.

A DECADE on and SuperDeluxeEdition.com is approaching 100m lifetime page views and is read by around a quarter of a million music fans every month!
This is truly incredible, since the site started off as nothing more than a hobby; an exercise designed – in part – to help me acquire some new skills!
As a teenager in the 1980s, I was fascinated by formats and limited editions, be they cassette singles, poster sleeve seven-inch vinyl, remix 12-inches, or CD singles. I figured there must be lots of people a bit like me, in that respect. I loved physical music, deluxe formats and after the depressing period early in the new millennium, where everything was about MP3s and illegal downloading, things seemed to turn a corner around 2010 and 2011.
Paul McCartney kicked off his long-running Archive Collection campaign with Band on the Run. Pink Floyd announced their 'Immersion' box sets (marbles!).  Suddenly, some very cool looking physical products were being made available. Things were changing. I was intrigued.

The SDE site as it looked back in September 2011!
It's seems I was not alone in my fascination. SDE has been a life-affirming experience and wonderful to connect with so many like-minded individuals over the last ten years. It feels like a truly global community and I'd like to thank each and every SDE reader, wherever you may be in the world, for coming to this site, reading the content posted here and perhaps leaving a comment.
Today is a good time to tell you about two exciting new initiatives…
New SDE website
I'm excited to tell you that next month SDE will be given something of a facelift with a brand new website! The site has been redesigned and will boast a fresh look and feel, new functionality and a totally revamped comments section. I hope this will be a solid foundation for the next ten years and a platform for more great content and improved reader interaction.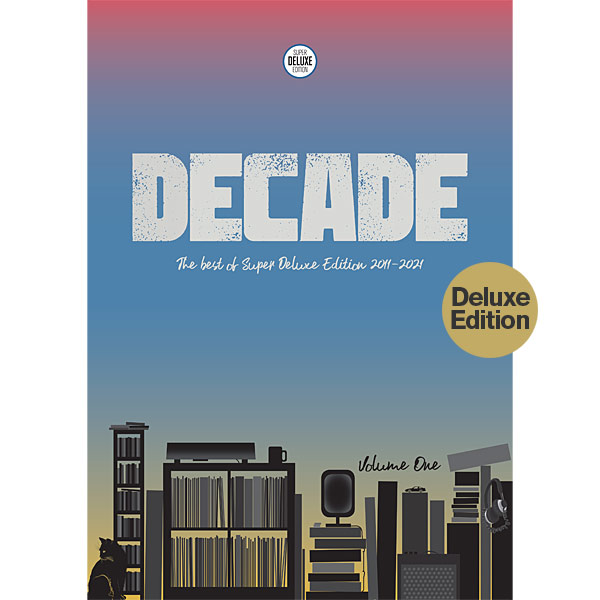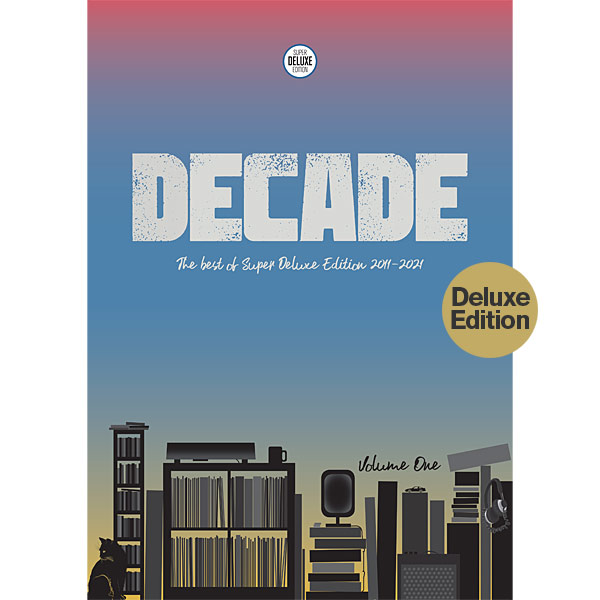 Commemorative book
There's currently over 6,000 posts on SDE, with plenty of great interviews and features somewhat hidden away. For the tenth anniversary, I thought it would be an appropriate time to produce a book to bring together the best of SDE from between 2011 and 2021. Therefore I'm happy to announce DECADE: The Best of Super Deluxe Edition 2011-2021 a 128-page softcover book which offers content highlights from the last ten years.
This publication is our biggest ever (more than twice the size of McCartney: 10 Years of Archive Reissues) and will bring together special features and interviews. The book includes newly commissioned illustrations, new annotations from me, giving the behind-the-scenes commentary on all the interviews, along with unseen photos and more. This is the first of three planned volumes for 2021 which together will form a wonderful physical memento of the first ten years of SDE.
Read more about DECADE and pre-order your copy here.
Finally, thanks for being here on this very special day!!