 News
Chaka Khan / Hello Happiness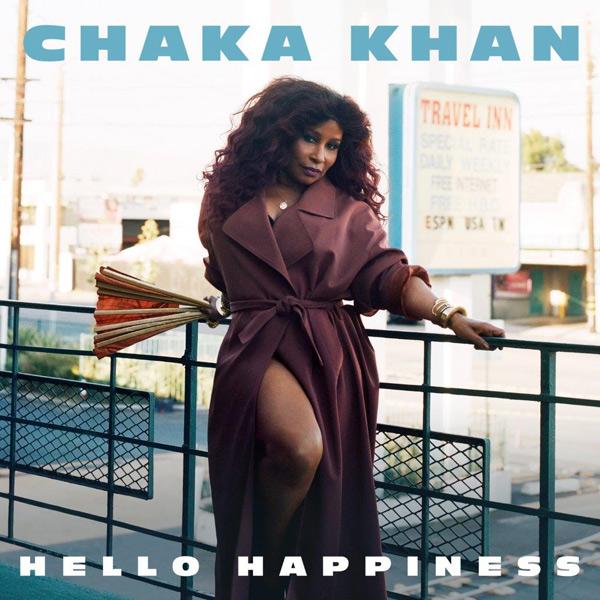 First new album in over a decade • Exclusive orange vinyl edition
Chaka Khan will release a new album Hello Happiness next month.

The soul legend's 12th studio album is her first since 2007's Funk This is released on new label Diary Records (in conjunction with Island Records), the new label formed producer Switch with artist/songwriter Sara Ruba Taylor. The album features last year's excellent single 'Like Sugar' and the equally great title track has just been made available.
The idea with the album seems to be to delivery something contemporary but at the same time have strong echoes of the past, such as the late '70s New York disco scene.
Hello Happiness will be issued on 15 February and there is an 'indies-only' exclusive orange vinyl edition (i.e. not on Amazon) that you can order via the SDE shop. The vinyl comes with alternative cover art, a 24″ x 36″ poster and a download card. There is a CD edition also.
Hello Happiness is released on 15 February 2019.
Hello Happiness limited edition coloured vinyl LP
Side A:
Hello Happiness
Like A Lady
Don't Cha Know
Side B:
Too Hot
Like Sugar
Isn't That Enough
Ladylike