 News
Dave Greenfield dies aged 71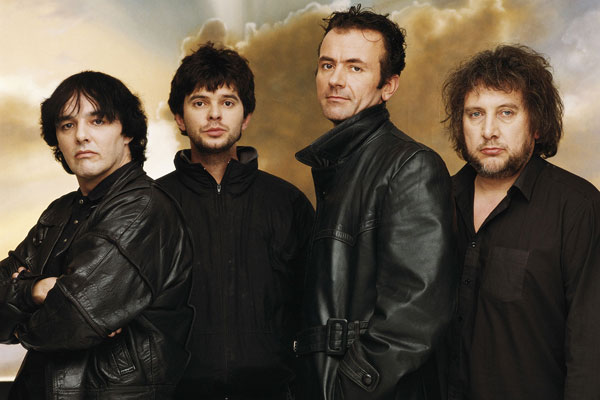 Dave Greenfield, far left
The Stranglers' keyboard player Dave Greenfield has died after contracting COVID-19 while being in hospital for an existing heart condition.

The musician's memorable contribution to 'Golden Brown' helped make the song the band's biggest hit single in early 1982.
Hugh Cornwell remembered him yesterday, calling him "the difference between The Stranglers and every other punk band," adding that "His musical skill and gentle nature gave an interesting twist to the band."
Cornwell left The Stranglers in 1990 but the band continued without him. Their last album was Giants from 2012, although they continued to tour. I wasn't lucky enough to see The Stranglers play live, although they were all there in the flesh in the Top Of The Pops studio to perform 'Skin Deep' when I was in the audience in early October 1984.
Dave is sadly one of a number of musicians to have died as a result of COVID-19 including The Fountain of Wayne's Adam Schlesinger, John Prine and bass player Matthew Seligman. Rest in peace.