 News
David Bowie 1990s-era box set confirmed for 2021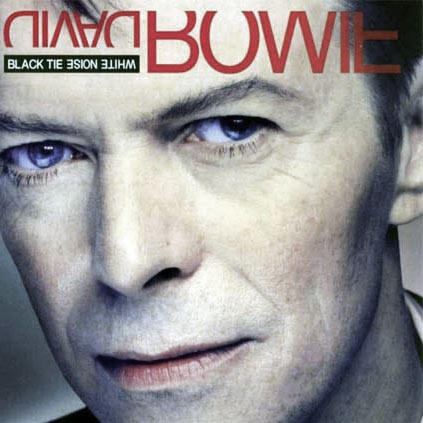 'Era 5' box set will cover 1993 to 2001
In a fairly unusual statement, the official David Bowie website yesterday confirmed that a 1990's era Bowie box set would be released in 2021.

In general, labels and official channels like to keep release plans very close to their chest, but Bowie's website points out that "every time we make a post on the official channels regarding new releases, a great number of you use the opportunity to comment on the lack of news regarding the Era 5 set. That's to be expected and your frustration is understandable."
They then lay out what has happened to date, which is as below:
Era 1 = Five Years (1969–1973) – Released 2015 = 42 years
Era 2 = Who Can I Be Now? (1974–1976) – Released 2016 = 40 years
Era 3 = A New Career in a New Town (1977–1982) – Released 2017 = 35 years
Era 4 = Loving the Alien (1983–1988) – Released 2018 = 30 years
DavidBowie.com then posted the following:
"So with the Era 5 box which was originally going to cover the years 1993 to 1999, the plan was to release last year. Though that meant it was only a 20 year gap between 'hours…' and the release of the Era 5 box, it was considered a set that many fans were clamouring for due to the titles that hadn't been released on vinyl originally or were hard to find.
However, we then decided to increase the span of the box up to 2001, so to keep at least a 20 year gap between the last year covered and release date, it means the box won't now be released till next year."
This statement confirms that the two Tin Machine albums (issued in 1989 and 1991 respectively) will not form part of the next box set. The five studio albums covered for this era are Black Tie White Noise (1993), The Buddha of Suburbia (1993), 1. Outside (1995), Earthling (1997) and hours (1999). Increasing the span to take 'Era 5' from 1999 to 2001 is curious. It doesn't give us any additional studio albums (the next album after hours was 2002's Heathen) but it does afford the opportunity for the label to include something like the Live at BBC Radio Theatre performance from June 2000, which is officially unreleased on vinyl and was heavily edited when included as a bonus CD with the Bowie at the Beeb compilation (issued in 2000).
Confirmation that this 1990s box will definitely happen next year also means that any kind of follow-up to last year's 1969-centric Conversation Piece that centres around The Man Who Sold The World and/or Hunky Dory seems unlikely. Next year will be the 50th anniversary of the latter.
Having said all that, we know that Parlophone and the David Bowie Estate simply cannot stop putting out anniversary product – even if they appear to have quietly axed the 40th anniversary seven-inch picture discs, without any word to fans. The final comment on yesterdays' official statement underlines this commitment to putting out product:
"Of course, that doesn't mean you won't be getting anything new until next year. You may have noticed that various other releases have peppered the months in-between the era boxes, including live albums and the Conversation Piece set last year, along with other releases.
Indeed, stay tuned for the announcement of another exciting project before the end of next week."
Since this update was posted late last night, 'next week' means 'this week'!
What are your thoughts on the prospect of this 'Era 5' box set next year? Are you disappointed that Tin Machine won't feature? Would you rather continue with Conversation Piece type sets and work through the early 1970s? What has happened to the seven-inch picture discs? If you have been collecting them, how do you feel about them just stopping before we get to the Scary Monsters singles? Leave a comment.