 News
David Bowie / The Width of a Circle
New 2CD collection mops up 1970 non-album tracks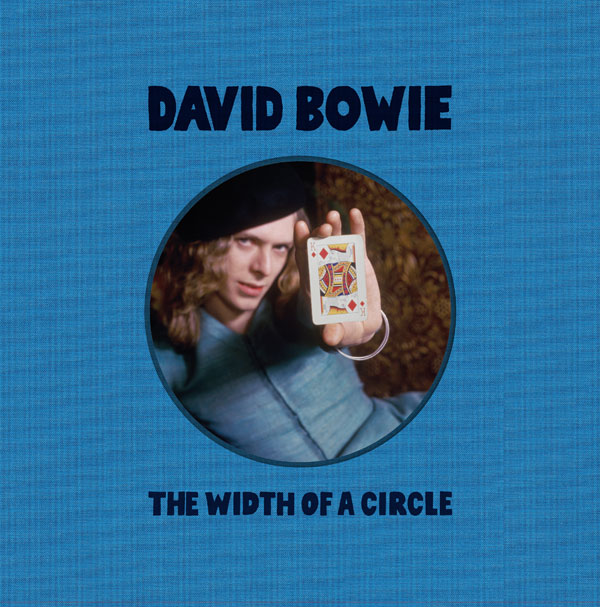 Parlophone will issue what they are calling a 'companion piece' to Metrobolist, last year's Tony Visconti remix of David Bowie's 1970 album The Man Who Sold The World. The new collection is a two-CD set called The Width of a Circle and features a combination of Ryko-era bonus tracks, BBC live recordings and new mixes, all from 1970.
The first CD features 14 tracks performed by David Bowie and The Tony Visconti Trio (a.k.a. The Hype) for John Peel's The Sunday Show in February 1970 (the label are claiming that six of these are unreleased) while the second disc is very much an 'odds and sods' collection of material. It includes some bonus material first heard on CD back in 1989/1990 when Rykodisc began their Bowie reissue campaign.
Such tracks include 1970 single A-side 'Holy Holy', the single mix of 'The Prettiest Star' (although it's included here in unreleased alternate mix form – "created for promotion in the US market"), both mono and stereo mixes of 'London Bye Ta-Ta' and the A and B-side mixes of 'Memory of A Free Festival'.
In addition, this CD offers five tracks from a play ("The Looking Glass Murders aka Pierrot in Turquoise") and five 2020 stereo mixes of some of the non-album material remixed by Tony Visconti. Four of those five are also available on a special 10-inch single (also called The Width of a Circle).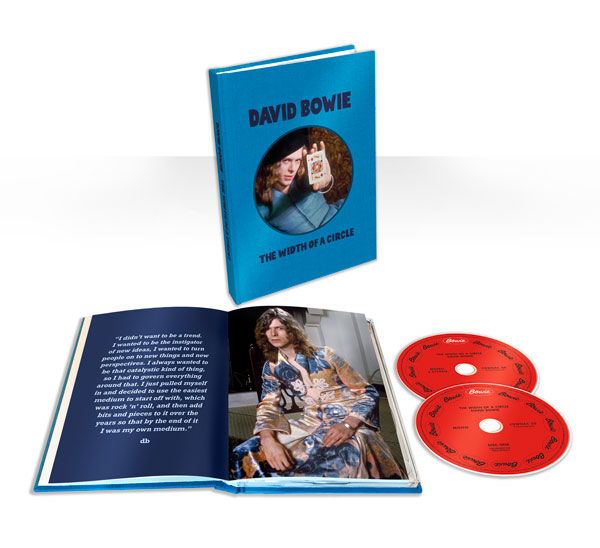 All this activity is to mark the 50th anniversary of the UK release of The Man Who Sold The World and to top it off, Parlophone are also putting out a picture disc of the standard album using artwork from RCA's 1972 reissue. A picture disc with alternative artwork was previously issued for 2016's Record Store Day.
The two-CD set of The Width of a Circle is presented as one of those DVD-sized, hardcover booksets – a format SDE quite likes even if we can't recall ANY David Bowie product being issued in this style before. The book contains 104 pages of content.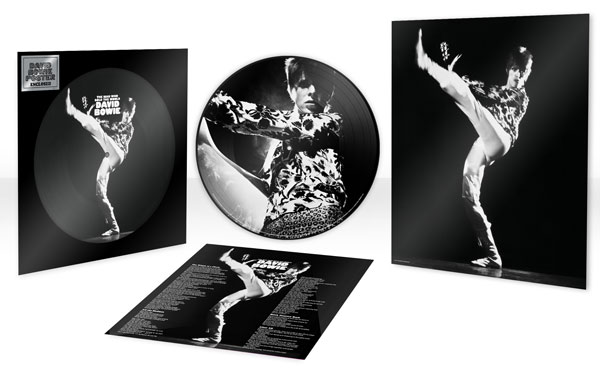 There is no full vinyl equivalent of The Width of a Circle. Such a release would require a 4LP box and it's reasonably likely that the label simply could not get such a product produced in the timescale required (see yesterday's 'Pressing Issue' vinyl production investigation). That does mean it won't follow at some point, but for now, fans have to make do with just that 10-inch with a handful of new mixes and/or the picture disc.
The 10-inch single is exclusive to the David Bowie store, but the two-CD set and the vinyl picture disc are widely available from normal retail channels. These are released on 28 May 2021.
Compare prices and pre-order
David Bowie
The Width of a Circle - 2CD set
Compare prices and pre-order
David Bowie
The Man Who Sold The World - vinyl picture disc
Tracklisting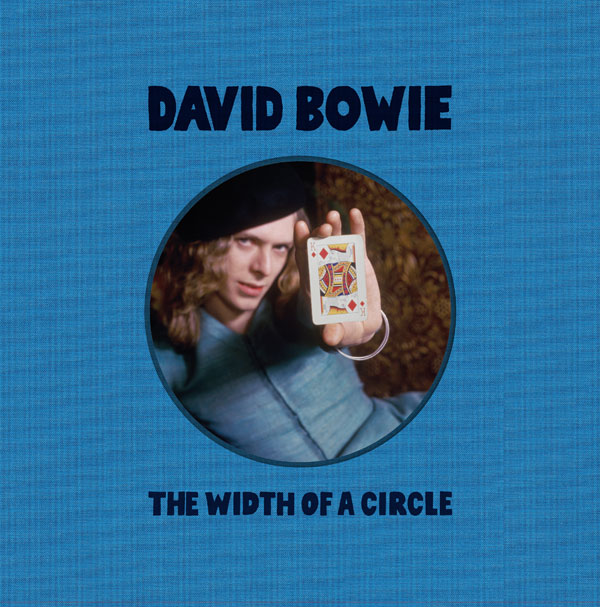 The Width of a Circle David Bowie
/
2CD
CD 1: The Sunday Show introduced by John Peel (5 Feb 1970)

Amsterdam *
God Knows I'm Good *
Buzz The Fuzz
Karma Man
London Bye, Ta-Ta
An Occasional Dream
The Width Of A Circle*
Janine
Wild Eyed Boy From Freecloud
Unwashed And Somewhat Slightly Dazed*
Fill Your Heart
The Prettiest Star
Cygnet Committee*
Memory Of A Free Festival*

Performed by David Bowie and The Tony Visconti Trio (a.k.a. The Hype)

CD 2: Various live and studio cuts

When I Live My Dream (from 'The Looking Glass Murders aka Pierrot in Turquoise')
Columbine (from 'The Looking Glass Murders aka Pierrot in Turquoise')
The Mirror (from 'The Looking Glass Murders aka Pierrot in Turquoise')
Threepenny Pierrot (from 'The Looking Glass Murders aka Pierrot in Turquoise')
When I Live My Dream (Reprise) (from 'The Looking Glass Murders aka Pierrot in Turquoise')
The Prettiest Star (alternative single mix)
London Bye, Ta-Ta (mono)*
London Bye, Ta-Ta (1970 Stereo Mix)*
Memory Of A Free Festival (Single Version Part 1)*
Memory Of A Free Festival (Single Version Part 2)*
Holy Holy*
Waiting For The Man (Sounds of the 70s: Andy Ferris Show)
The Width Of A Circle (Sounds of the 70s: Andy Ferris Show)
The Wild Eyed Boy From Freecloud* (Sounds of the 70s: Andy Ferris Show)
The Supermen (Bowie At The Beeb vinyl only)* (Sounds of the 70s: Andy Ferris Show)
The Prettiest Star (2020 Mix)
London Bye, Ta-Ta (2020 Mix)
Memory Of A Free Festival (Single Version – 2020 Mix)
All The Madmen (Single Edit 2020 Mix)
Holy Holy (2020 Mix)

*denotes previously released
Tracklisting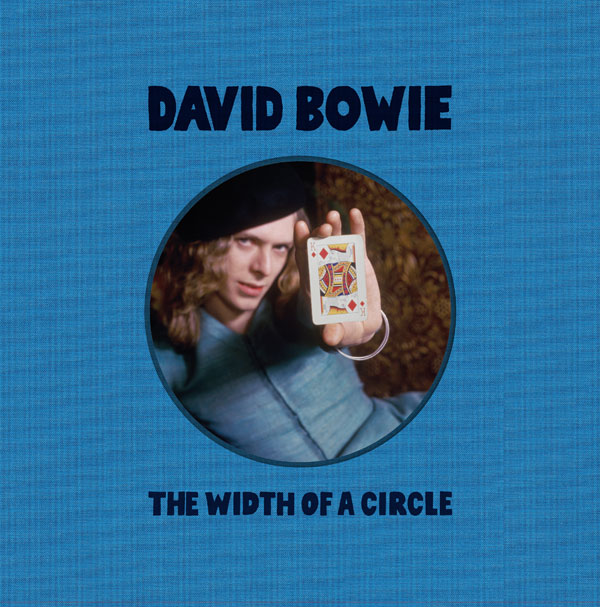 The Width of a Circle David Bowie
/
10-inch vinyl
Side 1

The Prettiest Star (2020 Mix)
London Bye, Ta-Ta (2020 Mix)

Side 2

Memory Of A Free Festival (2020 Mix)
Holy Holy (2020 Mix)
Tracklisting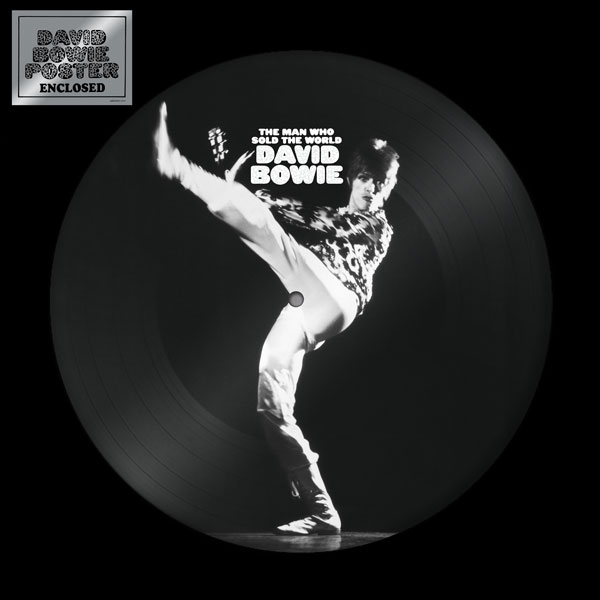 The Man Who Sold The World David Bowie
/
1972 reissue picture disc
Side 1

The Width Of A Circle
All The Madmen
Black Country Rock
After All

Side 2

Running Gun Blues
Saviour Machine
She Shook Me Cold
The Man Who Sold The World
The Supermen