 News
Dead Or Alive / Fragile coloured vinyl
20th anniversary • 2LP 180g red vinyl • Original configuration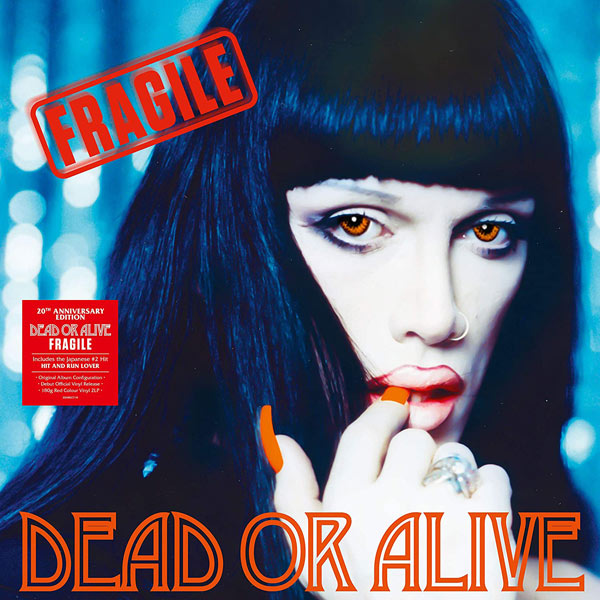 Dead Or Alive's final studio album Fragile is reissued as a 20th anniversary 2LP edition pressed on red vinyl.

The album was originally issued in Japan-only, in 2000, and this is the first time that the it has been commercially released on vinyl in its original configuration, with original playing durations (a re-worked version was included within the Sophisticated Boom Box MMXVI box set in 2016).


Fragile features the single 'Hit and Run Lover' (this 2LP set features the remixed single version) as well as s well as re-recordings and remixes of past hits.

This new 2LP red vinyl pressing of Fragile includes printed inner sleeves and will be released on 31 July 2020, via Demon Records. Like previous DOA coloured vinyl, this is available via the SDE shop using this link or the button below.
<![CDATA[
/**/
]]>
Compare prices and pre-order
Dead Or Alive
Fragile - 2LP red vinyl
Side 1
1. Hit And Run Lover
2. Turn Around And Count 2 Ten [2000]
3. Something In My House [2000]
Side 2
4. Even Better Than The Real Thing 2000
5. I Paralyze
6. Isn't It A Pity?
Side 3
1. You Spin Me Round (Like A Record) [2000]
2. Just What I Always Wanted
3. My Heart Goes Bang [2000]
Side 4
4. Lover Come Back To Me [2000]
5. I Promised Myself
6. Blue Christmas 2000
7. Hit And Run Lover [Hit Remix]