 News
Deep Purple / Turning to Crime
New studio album of cover versions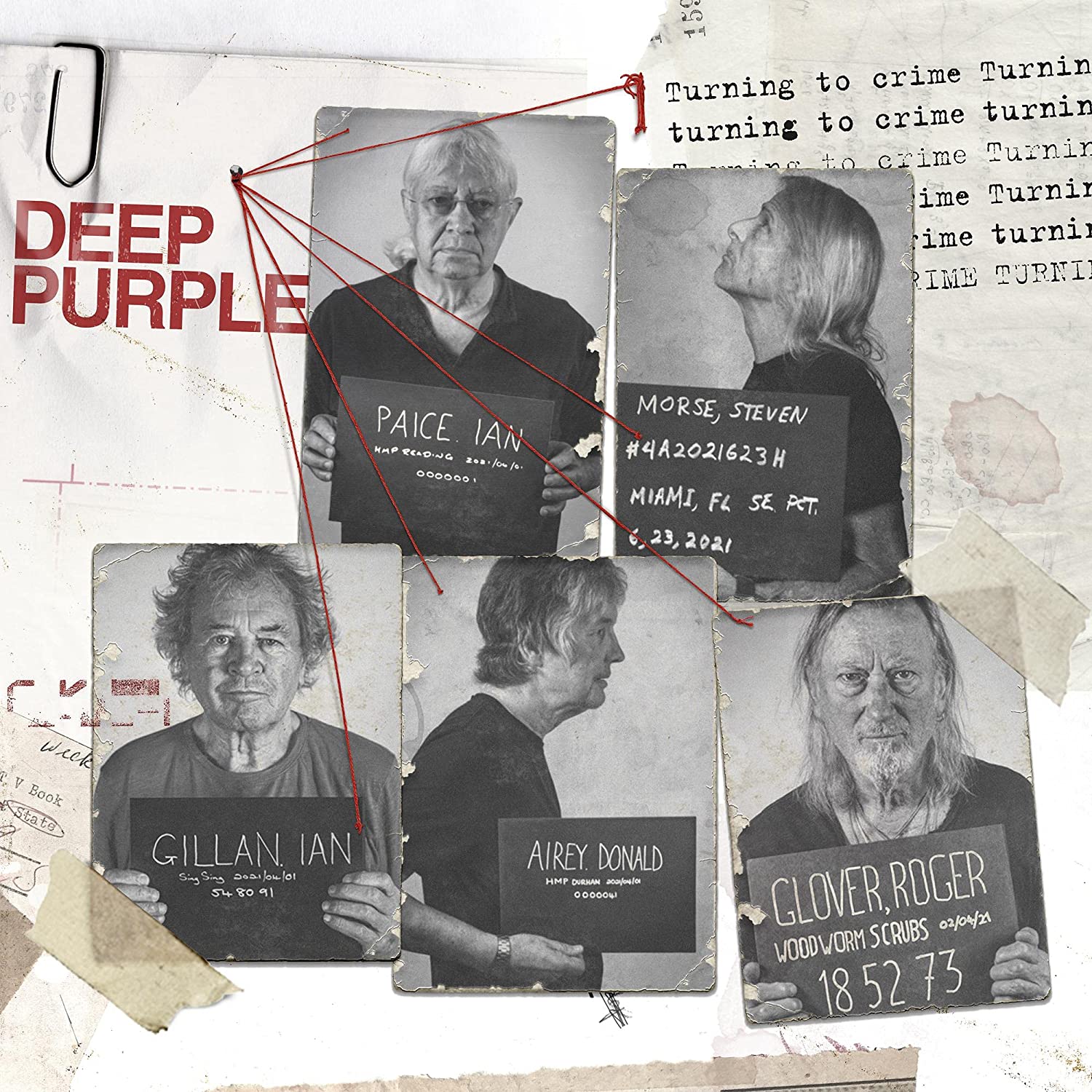 Deep Purple will release Turning to Crime, a brand new album, in November.
This record is a covers album and features studio recordings of songs previously released by Love, Huey "Piano" Smith, Fleetwood Mac, Mitch Ryder & the Detroit Wheels, Bob Dylan, Ray Charles & Quincy Jones, Little Feat, The Yardbirds, Bob Seger System and Cream. Turning to Crime also ends with the 'Caught In The Act' medley which incorporates songs by Freddie King, Booker T. and the M.G.'s, The Allman Brothers Band, Led Zeppelin and The Spencer Davis Group
Due to the pandemic, for the first time in their career the band were recording songs while not being in the same room and so the album has been described as "Deep Purple enjoying playing music without commercial plans nor losing their edge and drive".
There are two CD versions of Turning to Crime; the same tracks are on each but one comes in a 'digisleeve' (gatefold card wallet-type thing) while the other is a standard jewel case. There are also three 2LP vinyl editions that SDE knows of: standard black, clear vinyl and a Deep Purple store exclusive "creamy white vinyl" edition.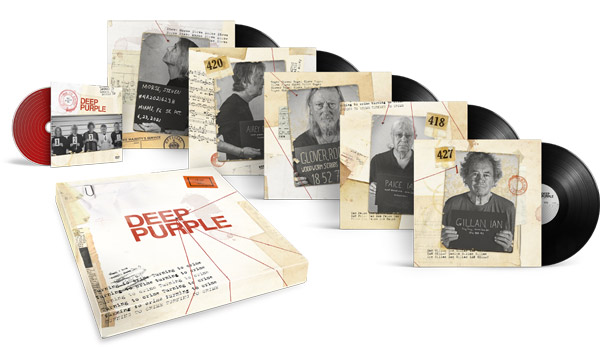 The band's store is also offering a 5 x 12-inch single vinyl box set edition of the album. There's one song on each side of vinyl and a bonus song called '(I'm A) Roadrunner'. The box also comes with a DVD called Locked Up: The Making of Turning to Crime, although that is also available separately (and on blu-ray as well, incidentally). In fact the artist shop has a 'build your own bundle' option, where if you add two or more products to your basket you get a discount.
Turning to Crime will be released on 26 November 2021
Deep Purple shop highlights
Compare prices and pre-order
Deep Purple
Turning to Crime - CD in digisleeve packaging
Compare prices and pre-order
Deep Purple
Turning to Crime - 2LP clear vinyl
Compare prices and pre-order
Deep Purple
Turning to Crime - 2LP black vinyl
Compare prices and pre-order
Deep Purple
Turning to Crime - standard CD in jewel case
Tracklisting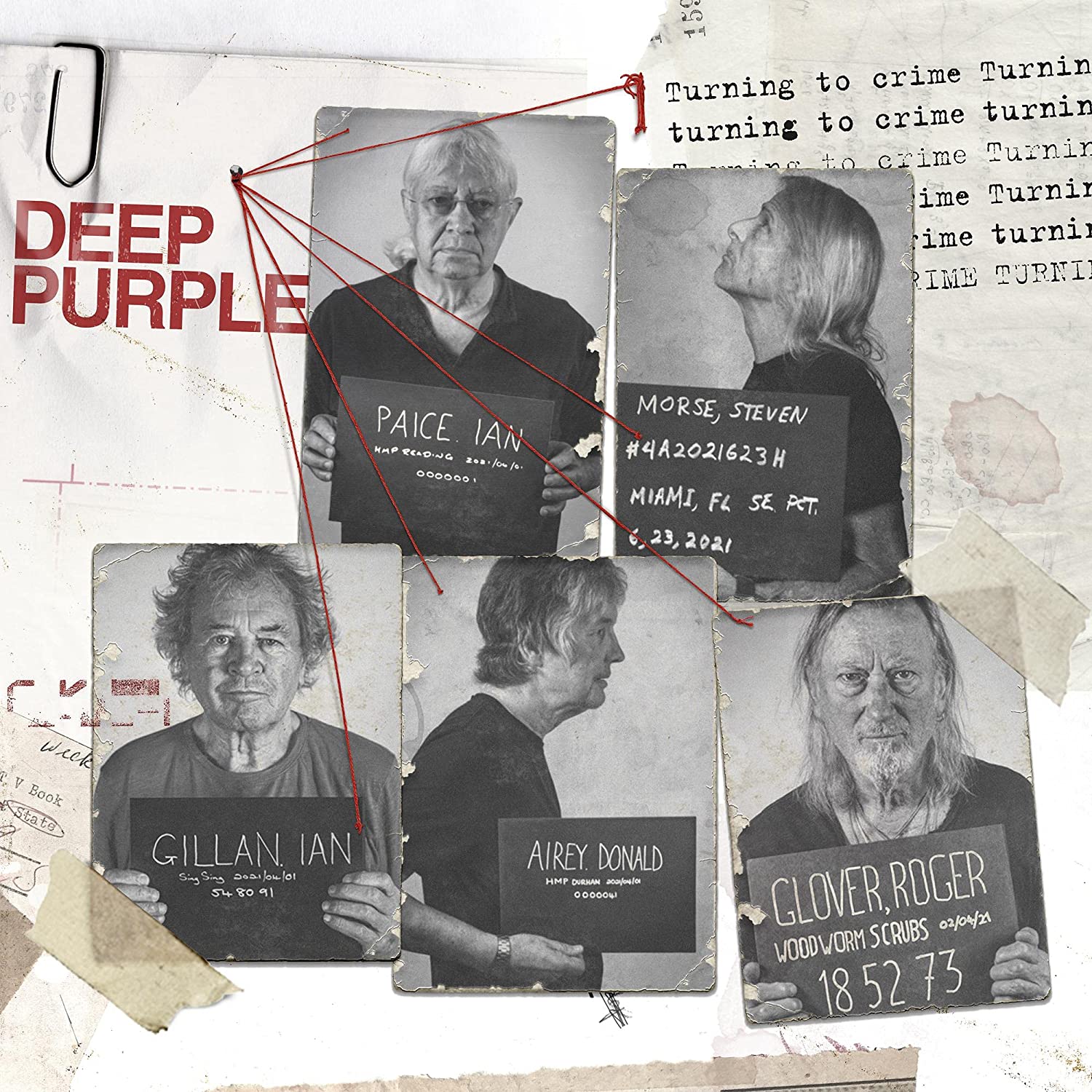 Turning to Crime Deep Purple
/
CD edition
CD

7 And 7 Is
Rockin' Pneumonia And The Boogie Woogie Flu
Oh Well
Jenny Take A Ride!
Watching The River Flow
Let The Good Times Roll
Dixie Chicken
Shapes of Things
The Battle Of New Orleans
Lucifer
White Room
Caught In The Act (Medley: Going Down / Green Onions / Hot 'Lanta / Dazed And Confused / Gimme Some Lovin')
Tracklisting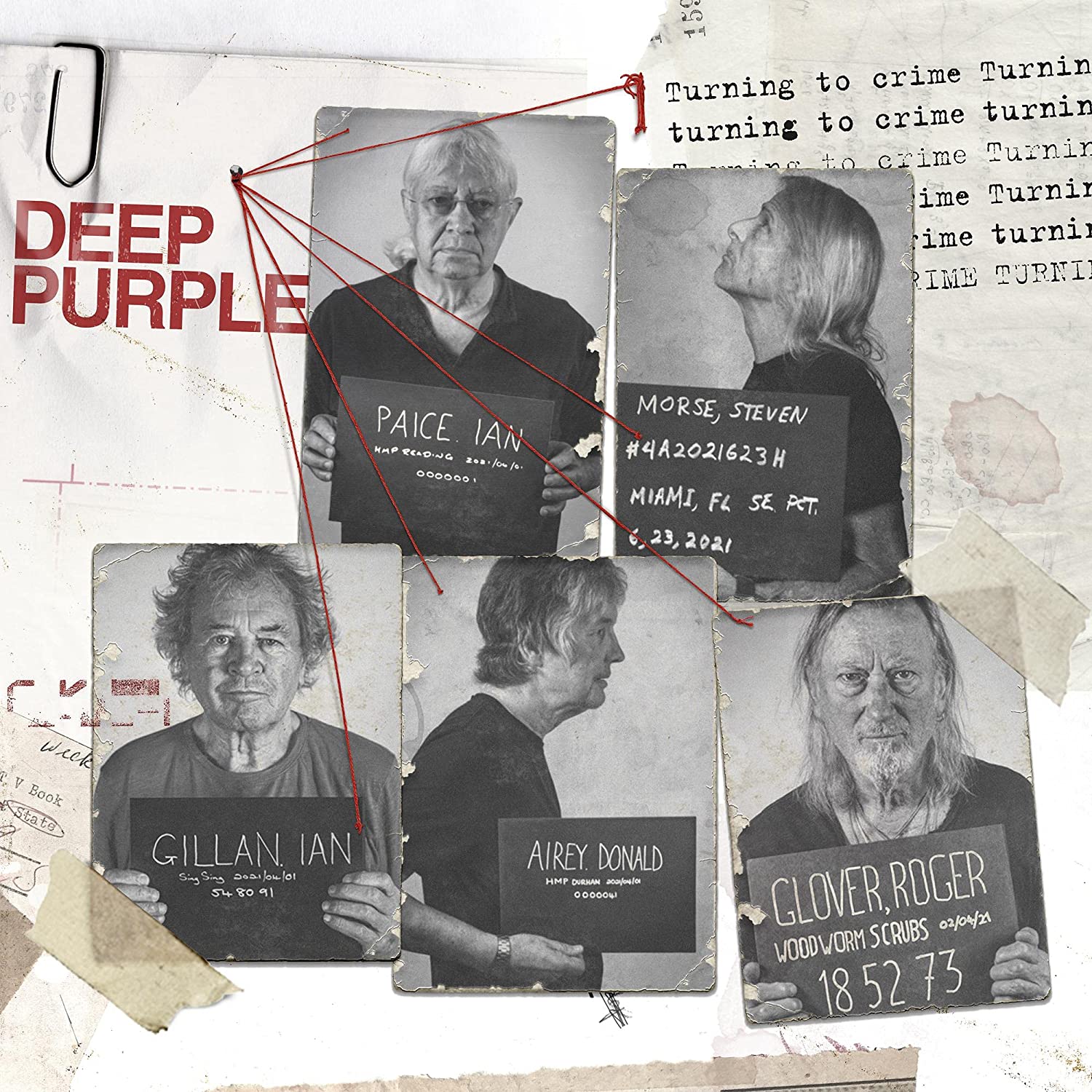 Turning to Crime Deep Purple
/
2LP vinyl
LP 1

Side A

7 And 7 Is
Rockin' Pneumonia And The Boogie Woogie Flu
Oh Well

Side B

Jenny Take A Ride!
Watching The River Flow
Let The Good Times Roll

Side C

Dixie Chicken
Shapes of Things
The Battle Of New Orleans
Lucifer

Side D

White Room
Caught In The Act (Medley: Going Down / Green Onions / Hot 'Lanta / Dazed And Confused / Gimme Some Lovin')