 News
Sex Pistols / Pretty Vacant 7″ red vinyl
Limited and numbered seven-inch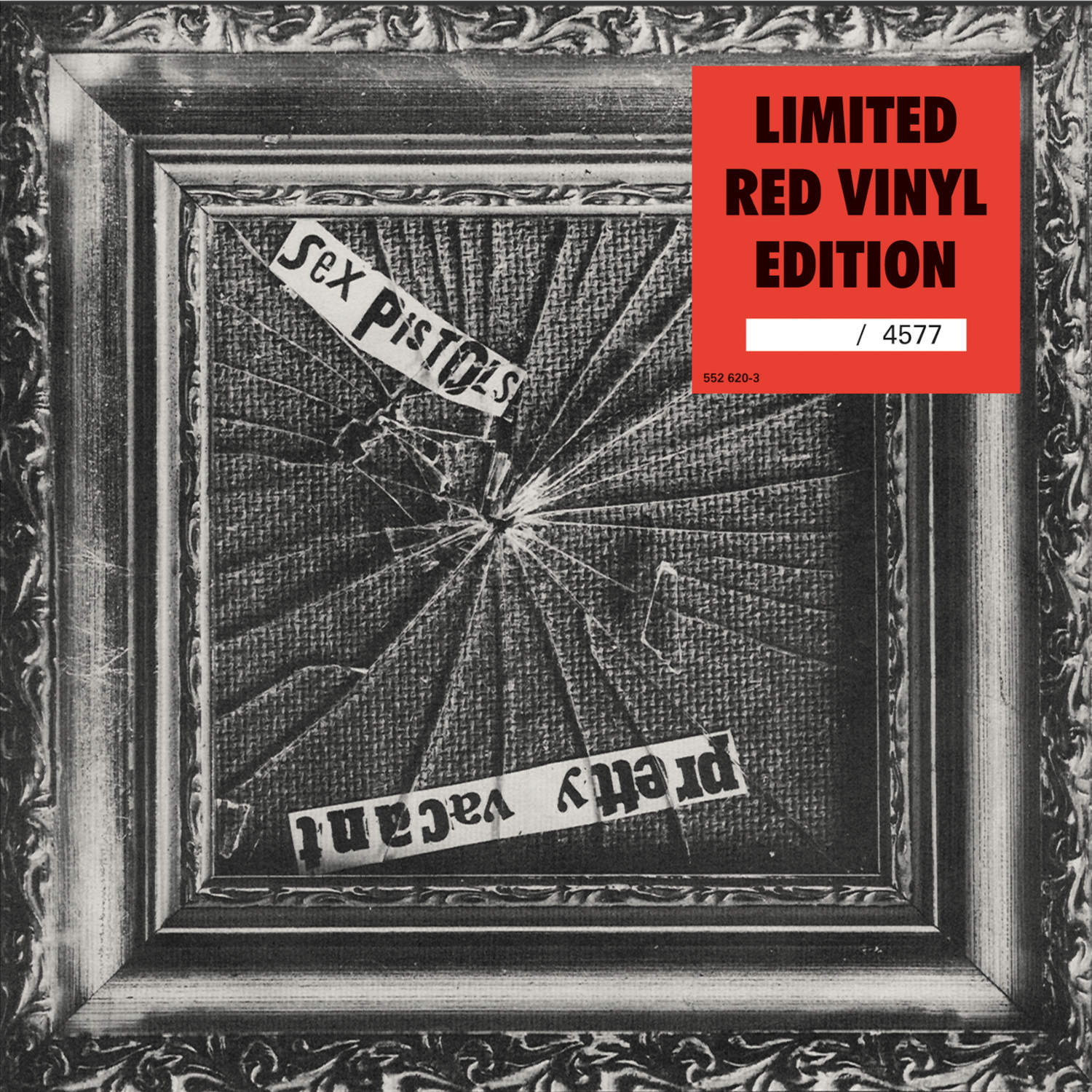 The Sex Pistols third single, 'Pretty Vacant', is being made available on coloured vinyl for the first time, for another limited production run.
Back in July 1977, this release followed 'God Save The Queen' into the UK top 10 and saw the band perform on Top of the Pops for the first time. The single features a cover of The Stooges 'No Fun' on the B-side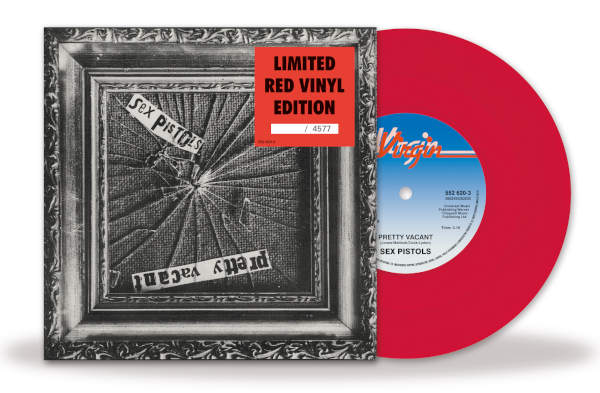 The single reissue replicates Jamie Reid's (RIP) iconic UK artwork and there will be 4577 copies of this limited edition pressed on red vinyl. They are all numbered.
Pretty Vacant will be released – via D2C (Direct to Consumer) only – on 29 September 2023 via Universal Music Recordings
Tracklisting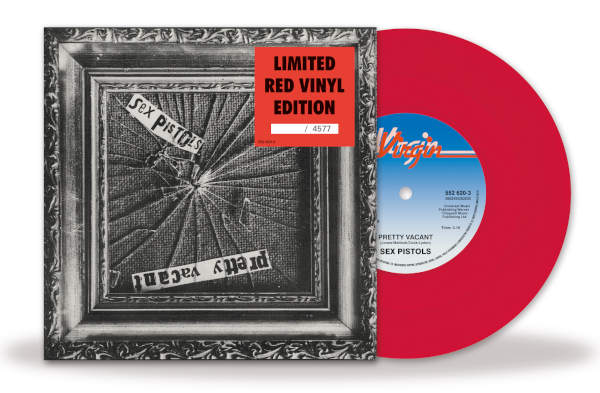 Pretty Vacant Sex Pistols
/