 News
Depeche Mode / archive 12-inch boxes
Two 3 x 12-inch single boxes • newly remastered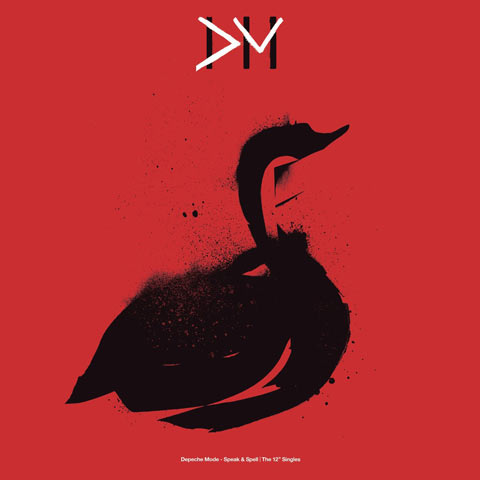 In August, Sony will issue two new Depeche Mode vinyl box sets that feature the 12-inch singles issued for their first two albums, Speak & Spell and A Broken Frame.

Three singles were pulled from both albums. For the 1981 debut – the only Depeche Mode album to feature Vince Clarke – the single releases were Dreaming of Me, New Life and Just Can't Get Enough. A Broken Frame was issued a year later and the singles from that record were See You, The Meaning Of Love and Leave In Silence.




This is early enough that none of the singles had multiple 12-inch releases with loads of variants, so the track listing simply adheres to what was issued on the 12-inch single at the time (actually, there wasn't a 12-inch at all for the band's debut Dreaming Of Me, so for that you just get the seven-inch tracks).

Unlike the CD single boxes of 1991, these don't 'round up' all associated tracks, so for example you don't get the standard seven-inch versions of either the singles or some of the B-sides – they are a strict recreations of the original releases. It will be interesting to see how Mute deal with later singles with multiple 12-inch releases – logic would dictate that they will include separately all the different vinyl offered at the time, so three-disc sets could potentially turn into six-disc sets (or more), later on.

Both of these new boxes feature a stylish graphic cover which references the design of the original album covers, and include the three 12-inch singles (with original artwork), a poster and download codes. The Speak & Spell box includes a 'facsimile reproduction' of a rare flexi-disc.

The label describes these as 'audiophile-quality 12-inch vinyl', with audio remastered from the original tapes and cut at Abbey Road Studios.

This new 12-inch singles series will "continue over the coming years", with plans to release boxes containing the singles from each of the band's albums in similar box sets.

The Speak & Spell and A Broken Frame 12-inch single boxes will be released on 31 August 2018.


Compare prices and pre-order
Depeche Mode
Speak & Spell - The Singles [VINYL]
Compare prices and pre-order
Depeche Mode
A Broken Frame - The 12" Singles [VINYL]

Speak & Spell – The 12-inch Singles

Dreaming of Me
Dreaming of Me
Ice Machine

New Life 12-inch
New Life (Remix)
Shout! (Rio Mix)

Just Can't Get Enough 12-inch
Just Can't Get Enough (Schizo Mix)
Any Second Now (Altered)

Flexidisc
Sometimes I Wish I Was Dead b/w King of the Flies


A Broken Frame – The 12-inch Singles

See You 12-inch
See You (Extended Version)
Now, This Is Fun (Extended Version)

The Meaning Of Love 12-inch
The Meaning Of Love (Fairly Odd Mix)
Oberkorn (It's A Small Town) (Development Mix)

Leave In Silence 12-inch
Leave In Silence (Longer)
Further Excerpts From: My Secret Garden
Leave In Silence (Quieter)