 News
Depeche Mode by Anton Corbijn
The official illustrated history of Depeche Mode by  Anton Corbijn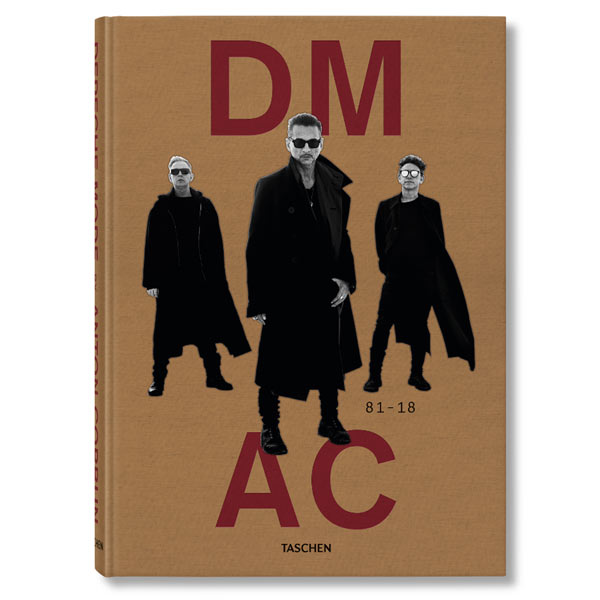 Legendary Dutch photography and artist Anton Corbijn has created Depeche Mode by Anton Corbijn, a new book which offers an illustrated history of Depeche Mode drawing on 500 photographs from Corbijn's personal archives, accrued over three decades in collaboration with "the world's biggest cult band".

The special collector's edition is a 512-page hardcover book that measures 31.5cm x 44cm, weighs almost 6kg and comes in a clamshell box. Each collector's edition (numbered 201 – 1986) is signed by Anton Corbijn and Depeche Mode.

Each collector's edition is signed by Depeche Mode and Anton Corbijn

As well as all the photos – some never seen before – the book offers stage set designs, sketches, album covers, and personal observations from Corbijn.




The book includes formal and informal portraits from places such as Madrid, Hamburg, the California desert, Prague, and Marrakech (many taken during the making of iconic videos such as 'Enjoy the Silence' and 'Personal Jesus'); many off-the-cuff, candid images; and stunning live shots from all their tours since 1988.




The book has been created with the full collaboration of the band, who also share some insights on working with Corbijn. Anton also provides handwritten captions throughout the book (see image above) and there is an extended interview with him. Check out the video below, as the man himself, shows off the special SIGNED collector's edition.



The first two hundred limited editions with an additional signed print have already sold out, but copies of the collector's edition on its own, numbered between 201 and 1986 are available to order via the publishers Taschen directly. These will ship in November.