 News
Downes Braide Association / new album Halcyon Hymns
Fourth album from Geoff Downes and Chris Braide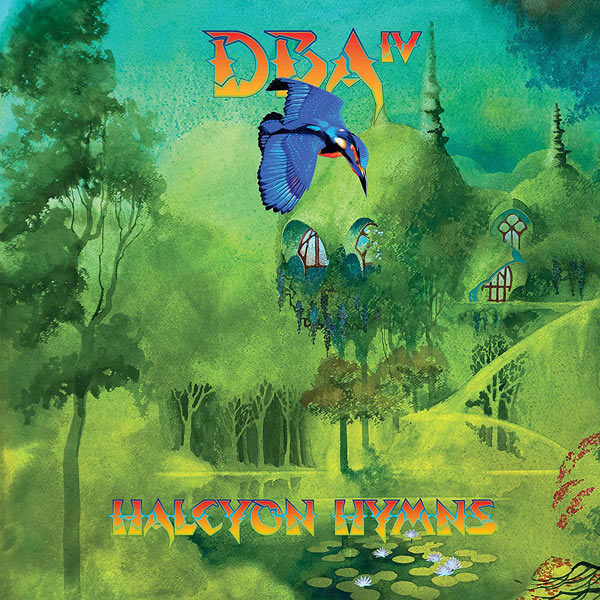 Downes Braide Association (DBA) is a collaboration between keyboardist Geoff Downes (of Buggles, Yes and Asia fame) and singer-songwriter-producer Chris Braide. The pair came together back in 2012 and have just released their fourth studio album, Halcyon Hymns.

Based in LA, Braide has written/produced for many artists including the likes of Lana Del Rey, Sia and Freya Ridings and most recently worked with Marc Almond's on his 2020 album Chaos and a Dancing Star. Probably like many, he admits that he "struggled to find motivation with the unfolding events in a world of lockdown."
However, armed with fresh new DBA ideas provided by Geoff Downes, Braide got to work on crafting the songs that make up the finished 12-track album.
Downes says: "It was so great to witness Chris's creativity making my fundamental ideas come alive. He took the bare bones of melodies, harmonies and textures I sent him, and somehow crafted these into something way beyond my expectations or imagination. 'Love Among The Ruins' is one of the many examples on the album of his rare genius at work."
The buzz phrase is "accessible progressive rock" but you can judge for yourself by checking out 'Love Among The Ruins', above.
Certainly the cover art doesn't shy away from the prog leanings, being instantly recognisable as the work of the legendary Roger Dean, and in fact a behind-the-scenes look at Dean's painting sessions for this work can be found on the bonus DVD included with the CD edition of Halcyon Hymns (no gags about watching paint dry!) which also features some videos.
The CD/DVD set is out now but a limited edition double white vinyl of Halcyon Hymns will be issued on 26 March 2021. DBA hope to play live later this year.
Compare prices and pre-order
Downes Braide Association
Halcyon Hymns - CD+DVD edition
Compare prices and pre-order
Downes Braide Association
Halcyon Hymns - 2LP white vinyl
CD

01. Love Among The Ruins
02. King Of the Sunset
03. Your Heart Will Find The Way
04. Holding The Heavens
05. Beachcombers
06. Warm Summer Sun
07. Today
08. Hymn To Darkness
09. She'll Be Riding Horses
10. Late Summer
11. Remembrance
12. Epilogue
DVD
01. Roger Dean Painting Sessions
02. Love Among The Ruins
03. Your Heart Will Find A Way
04. Today