 News
Erasure / Wild 2CD deluxe
Remastered • Bonus disc of remixes • 30th anniversary release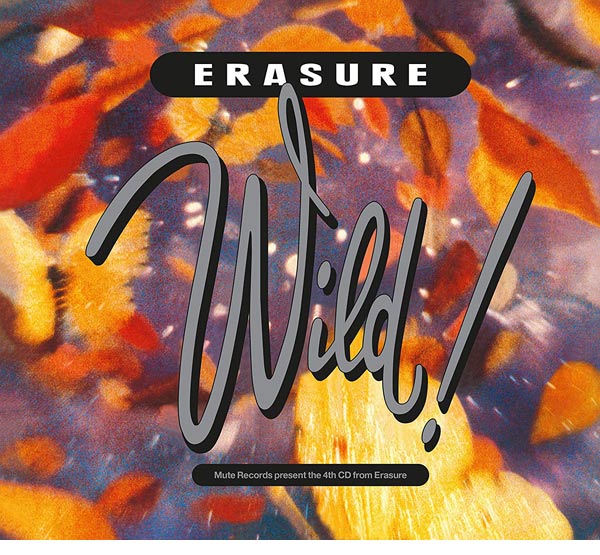 Erasure's 1989 album Wild! will be reissued as a two-CD deluxe edition at the end of March.

Wild! was the second in a series of four consecutive albums that got to number one in the UK chart and delivered four top 20 singles in Britain, including two top five hits ('Drama!' and 'Blue Savannah').



For this reissue, the album is re-mastered and comes with a bonus disc of remixes. These include five unreleased tracks including a brand new remix by Richard Norris, a recently discovered unreleased mix of 'How Many Times?' and more.

It's packaged in hardcover book format (a bit like The Innocents was back in 2009) with rare images and photos along with new sleeve notes.

The Wild! deluxe edition is released on 29 March 2019.


Compare prices and pre-order
CD 1
1. Piano Song (Instrumental) [2019 – Remaster]
2. Blue Savannah (2019 – Remaster)
3. Drama! (2019 – Remaster)
4. How Many Times? (2019 – Remaster)
5. Star (2019 – Remaster)
6. La Gloria (2019 – Remaster)
7. You Surround Me (2019 – Remaster)
8. Brother and Sister (2019 – Remaster)
9. 2000 Miles (2019 – Remaster)
10. Crown of Thorns (2019 – Remaster)
11. Piano Song (2019 – Remaster)
CD 2
1. Sweet Sweet Baby (The Moo-Moo Mix) [2019 – Remaster]
2. Drama! (Richard Norris Mix) [2019 – Remaster]
3. Blue Savannah (Mark Saunders 12″ Remix) [2019 – Remaster]
4. Piano Song (Live At The London Arena) [2019 – Remaster]
5. Runaround On the Underground (Remix) [2019 – Remaster]
6. How Many Times? (Alternative Mix) [2019 – Remaster]
7. Supernature (Daniel Miller & Phil Legg Mix) [2019 – Remaster]
8. Star (Soul Mix) [2019 – Remaster]
9. No G.D.M. (Unfinished Mix) [2019 – Remaster]
10. Drama! (Act 2) [2019 – Remaster]
11. Brother and Sister (Live At The London Arena) [2019 – Remaster]
12. Dreamlike State (7″ Acappella Mix) [2019 – Remaster]
13. You Surround Me (Gareth Jones Mix) [2019 – Remaster]
14. 91 Steps (6 Pianos Mix) [2019 – Remaster]