 News
Florence + The Machine / Lungs: 10th anniversary coloured vinyl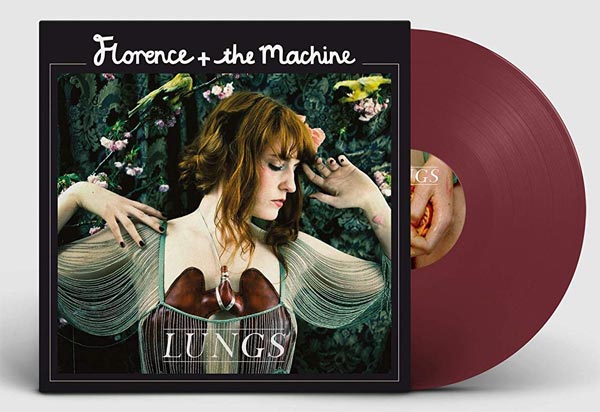 Florence + The Machine's 2009 debut Lungs is being reissued for its 10th anniversary as a limited edition coloured vinyl edition.

The album delivered three UK top 30 hits, including 'Dog Days Are Over' and Candi Staton cover 'You Got The Love'. It would go on to be shortlisted for that year's Mercury Music Prize and won British Album of the Year at the Brit Awards in 2010.
This new edition is pressed on burgundy-coloured 180g vinyl complete and comes with a download code. There's also a £70 double vinyl box set, but that's only available from the official store.
It will be released on 16 August 2019.
Compare prices and pre-order
Florence + The Machine
Lungs - limited coloured vinyl
1. Dog Days Are Over
2. Rabbit Heart (Raise It Up)
3. I'm Not Calling You A Liar
4. Howl
5. Kiss With A Fist
6. Girl With One Eye
7. Drumming Song
8. Between Two Lungs
9. Cosmic Love
10. My Boy Builds Coffins
11. Hurricane Drunk
12. Blinding
13. You've Got The Love