 News
Frankie Goes To Hollywood reunion leaves fans wondering
"The future is unwritten"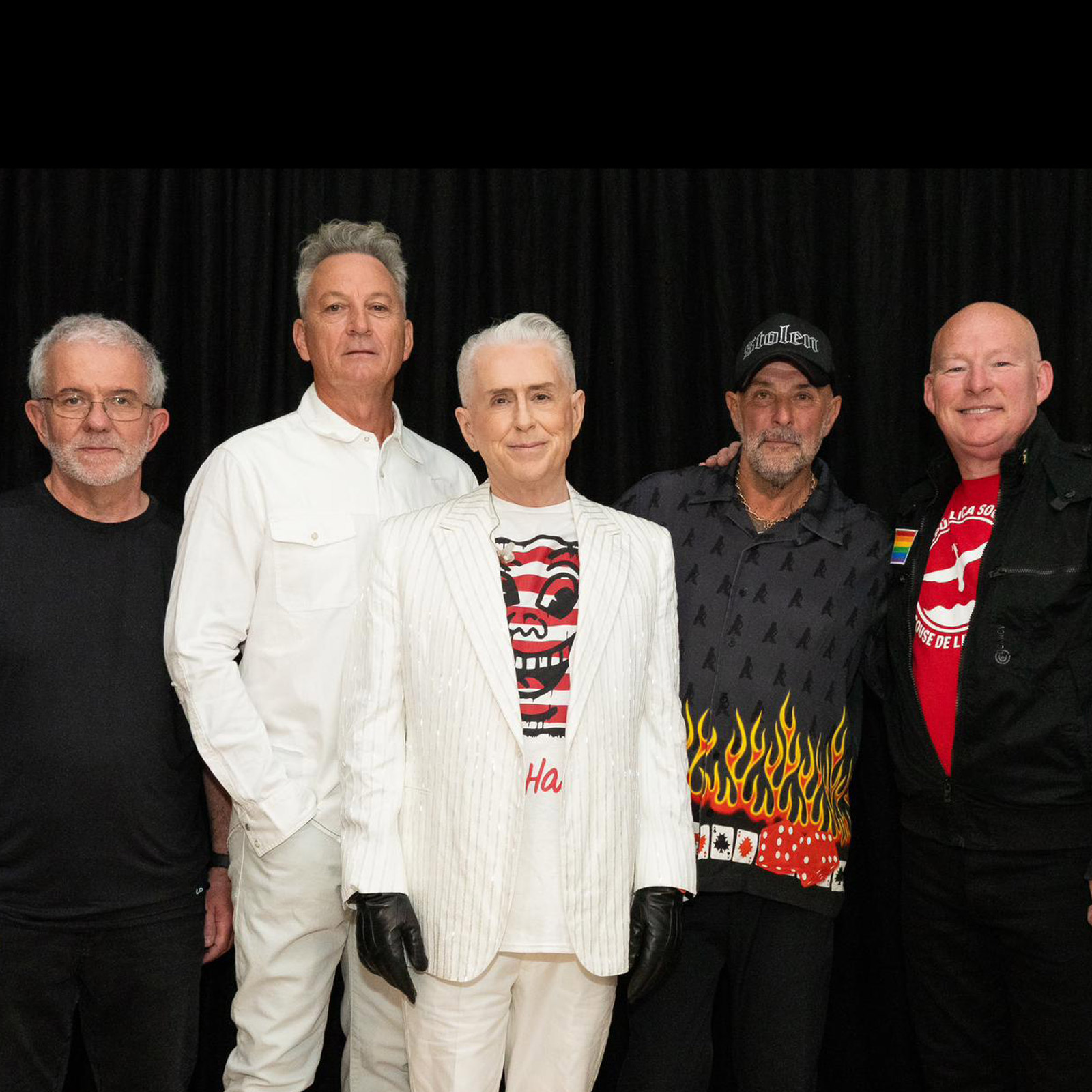 Depending on which article you read, the brief reunion of Frankie Goes To Hollywood for Monday's Big Eurovision Welcome left fans happy but also "puzzled" (the BBC), "confused" (The Guardian) or "baffled" (The Independent).
It seems that reason for this apparent state of bewilderment, is because the band only played the one song for Monday's broadcast and the track wasn't any of their three UK number ones ('Relax', 'Two Tribes' or 'The Power of Love') from their chart-dominating period in 1984, but their 1985 'flop' single 'Welcome to the Pleasuredome', which peaked at number two.
From some of the commentary, you'd think the group played their last single 'Watching The Wildlife' which reached No 28 in 1987. It's like a-ha playing 'Take On Me' (also No 2 in the UK) and fans decrying that they didn't play "their biggest hit", which is chart-topper 'The Sun Always Shines On TV'. Okay, it isn't quite like that, but you get the point.
The 'Welcome' element of 'Welcome to the Pleasuredome' was surely self-explanatory, given the event was called the Big Eurovision WELCOME and, in truth, the title track of Frankie's first album remains one of the band's very best songs, performed virtually fully-formed – pre-Trevor Horn – on a David 'Kid' Jensen radio session back in early 1983.
The Eurovision performance was excellent. No, it wasn't completely live, but was anyone expecting that for this kind of TV format? Holly and Paul did both sing live (very well) and that gave it the freshness and vitality needed. There was an undeniable energy from the performers and a buzz, if you're a fan, from seeing the five men (Holly Johnson, Paul Rutherford, Mark O'Toole, Brian 'Nasher' Nash and Peter 'Ped' Gill) performing together on stage again after more than three-and-a-half decades.
As for the band's motivations, guitarist Nasher was clear enough about what he thought in a recent social media post, writing: "This was for me and not for y'all and I apologise for such a selfish outlook, but this was always about me and my band members being here in Liverpool where it all began". He continued even more plainly: "Someone was prepared [to] pay to bring all of my friends back home and I couldn't refuse that or exclude myself from that moment". The last sentence is a reference to the fact that some of the band are not longer based in the UK; Paul Rutherford now lives in New Zealand and bass player Mark O'Toole (Nasher's cousin) lives in Florida.
Holly Johnson is of course the one member of Frankie who has enjoyed a commercially successful solo career, scoring two top 10 UK singles with 'Love Train' and 'Americanos', in 1989. A day after the FGTH reunion performance was shown on the BBC, Holly announced two solo dates in the UK to celebrate 40 years of 'Relax' and 35 years of his first solo album 'Blast'.
The big question is whether the Eurovision performance will lead to anything else. Can we expect a Soft Cell style 'one last concert' at a massive arena venue such as London's O2, for example? Surely the renewed interest, the money that would be put on the table by promoters and the relative brevity of such an event, would make this a tempting proposition to all concerned. Cordial though relations between band members appear to be, any kind of tour would seem unlikely.
Nasher perhaps said it most succinctly when he ended his post yesterday with the following lines: "The future is unwritten but don't hold your breath".