 News
Further thoughts on The Beatles Red and Blue album reissues
There's been a mixed reaction to the new products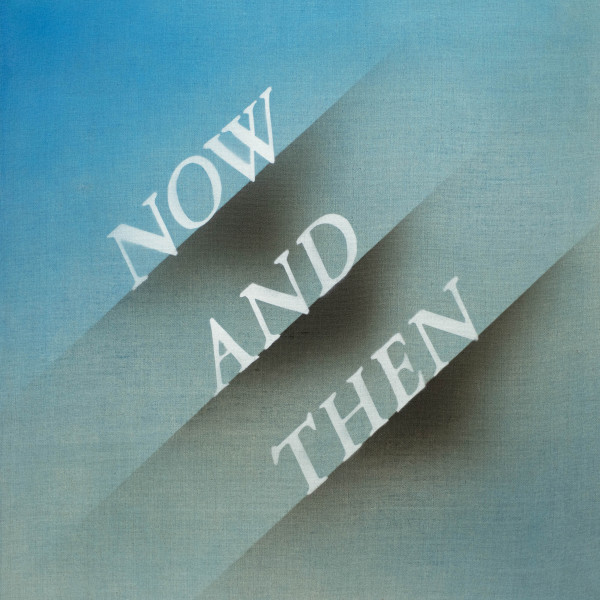 You can always rely on The Beatles – or should I say news of a Beatles archival product – to get the SDE audience engaged. The SDE post about last Thursday's announcement of both a 'new' song called 'Now and Then', and a set of new-and-improved 1962-1966 and 1967-1970 compilations (more commonly referred to as the 'Red' and 'Blue' albums), has generated more than 300 comments so far. As is often the case, opinion is split. One person's "why can't they leave these alone – they're perfect as they are?" is another's "Nice to see they are filling up the excess capacity on CD with more songs!".
There's certainly a lot to unpack. Arguably, the most exciting aspect has been the least heralded: the new mixes of songs from 1962-1965, made possible by the advance of so-called 'demixing' technology, first used by Apple Corps for the 2022 remix of Revolver. Together, these tracks form a taster menu for future super deluxe editions.
Of course, commerce and art are not always great bedfellows and, inevitably, there's more than a few decisions that leave you head-scratching. For example, why do the CD editions of 'Red' and 'Blue' have their additional tracks inserted chronologically into the running order, while the LPs herd them together on a third record? Why does 'Now and Then' (correctly) end 1967-1970 on the 2CD set when on vinyl it sits before tracks from The White Album, Let It Be and Abbey Road?
The remixed tracks form a taster menu for future super deluxe editions

Paul Sinclair, SDE.
Also, at the time of release, these two compilations included every UK Beatles single. 50 years later, the updated versions, despite all the extra tracks, do not. 'Free As A Bird' and 'Real Love' are missing. Should we look forward to 'Now and Then' being similarly sidelined for future compilations?
By far the biggest query (I'm being polite: the biggest complaint) is to do with the Dolby Atmos versions of the new Red and Blue compilations. Let's remember, we were assured that the omission of the Atmos version of the new mix of Revolver on blu-ray in last year's box set was logistical misfortune and not a change in strategy. Fair enough, so what's the reason this time? (insert Oscar Wilde quote, from The Importance of Being Earnest).
In 2017, so committed were Apple Corps to surround sound via physical product that they gave us a blu-ray and a DVD in the Sgt. Pepper box set. Now for the second year in a row, a major Beatles reissue campaign has no blu-ray at all. Some sources (scroll down to the bottom of this Stereophile article) have Apple boss Jeff Jones explicitly stating that they'll be no more Atmos blu-rays going forward. Just as I am noticing a new enthusiasm from fans and a shift in thinking amongst artists and labels with regards to physical blu-rays – with recent reissues including The Rolling Stones, Prince, Van Morrison and Pink Floyd offering them as standalone products – The Beatles are going in the opposite direction. Why? Surely it's obvious that the demographic for these products are the very people who value physical media and invest in pricey hi-fi set-ups, with many desiring spatial audio in its highest quality form: blu-ray.
Some sources have Apple boss Jeff Jones stating they'll be no more Atmos blu-rays going forward

Paul Sinclair, SDE
Finally, Paul McCartney's oft-quoted observation that The Beatles always wanted to give value for money to fans (with new compositions on B-sides and not putting singles on albums, etc.) should now be consigned to history and looked upon with curiosity, like bowler hats or queuing at bus stops. The new single 'Now and Then' is available in at least SEVEN different formats, mostly coloured vinyl variants. This may be modest compared to The Rolling Stones' 43+ versions of Hackney Diamonds, but the Fabs have seen the bandwagon and they're going to jump on it. A CD single has just been confirmed.
This article was first featured in the SDE Newsletter on 29 October. The 2023 reissues of the 'Red' and 'Blue' albums are released on 10 November 2023, via Apple/UMR. 'Now and Then' is out on Friday, 3 November.
Compare prices and pre-order
The Beatles
Red and Blue 2023 Editions - 6LP vinyl box set
Compare prices and pre-order
The Beatles
1962-1966 2023 Edition - 2CD set
Compare prices and pre-order
The Beatles
1967-1970 2023 edition album - 2CD set
Compare prices and pre-order
The Beatles
1962-1966 2023 edition - 3LP vinyl
Compare prices and pre-order
The Beatles
1967-1970 2023 edition - 3LP vinyl
Compare prices and pre-order
The Beatles
Now and Then - black vinyl seven-inch
Compare prices and pre-order
The Beatles
Now and Then - blue vinyl seven-inch
Compare prices and pre-order
The Beatles
Now and Then - clear vinyl seven-inch
Tracklisting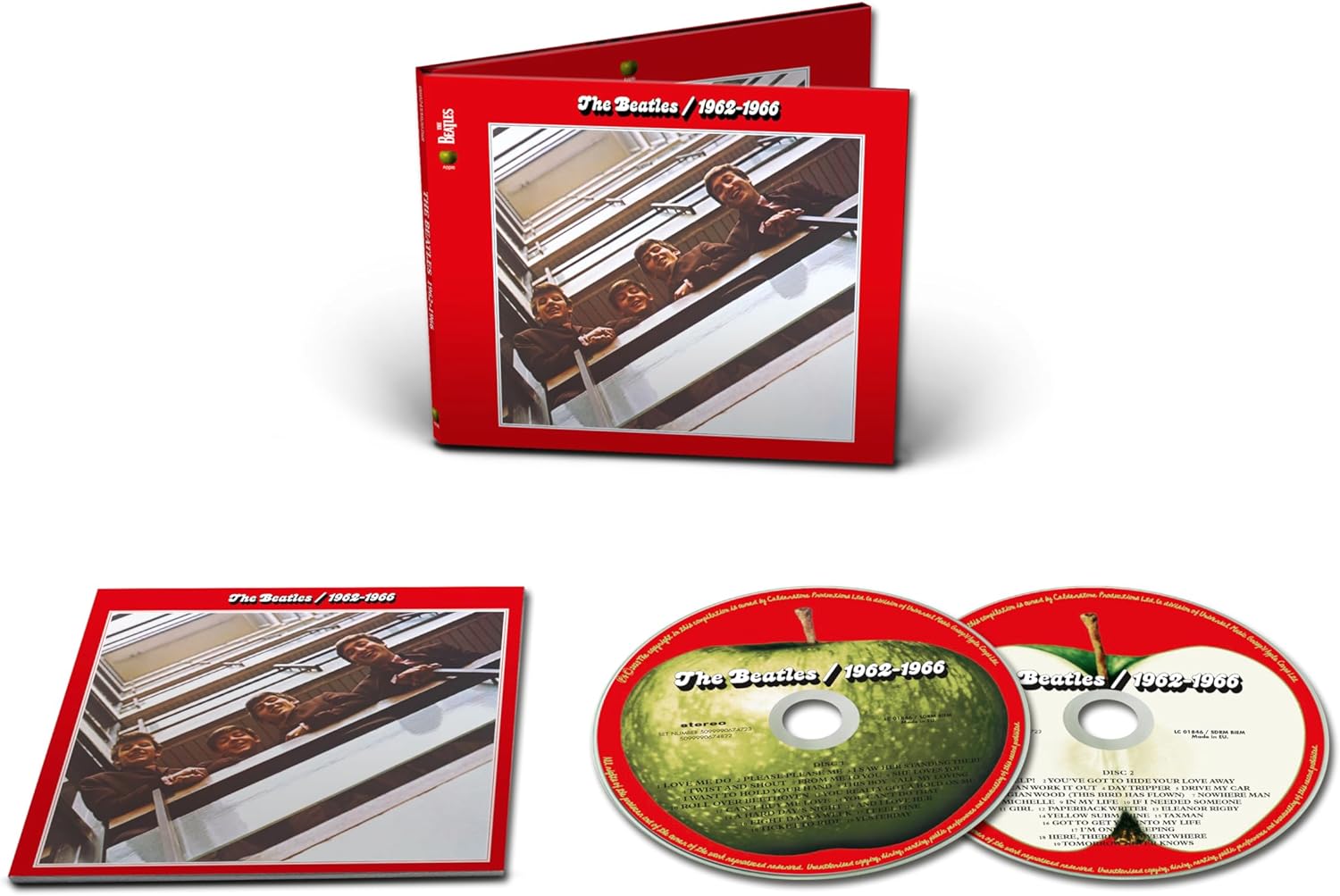 1962-1966 The Beatles
/
2CD set
CD 1

Love Me Do (2023 Mix)
Please Please Me (2023 Mix)
I Saw Her Standing There (2023 Mix) *
Twist And Shout (2023 Mix) *
From Me To You (2023 Mix)
She Loves You (2023 Mix)
I Want To Hold Your Hand (2023 Mix)
This Boy (2023 Mix) *
All My Loving (2023 Mix)
Roll Over Beethoven (2023 Mix) *
You Really Got A Hold On Me (2023 Mix) *
Can't Buy Me Love (2023 Mix)
You Can't Do That (2023 Mix) *
A Hard Day's Night (2023 Mix)
And I Love Her (2023 Mix)
Eight Days A Week (2023 Mix)
I Feel Fine (2023 Mix)
Ticket To Ride (2023 Mix)
Yesterday (2023 Mix)

*Newly added tracks

CD 2

Help! (2023 Mix)
You've Got To Hide Your Love Away (2023 Mix)
We Can Work It Out (2023 Mix)
Day Tripper (2023 Mix)
Drive My Car (2023 Mix)
Norwegian Wood (This Bird Has Flown) (2023 Mix)
Nowhere Man (2023 Mix)
Michelle (2023 Mix)
In My Life (2023 Mix)
If I Needed Someone (2023 Mix) *
Girl (2023 Mix)
Paperback Writer (2022 Mix)
Eleanor Rigby (2022 Mix)
Yellow Submarine (2022 Mix)
Taxman (2022 Mix) *
Got To Get You Into My Life (2022 Mix) *
I'm Only Sleeping (2022 Mix) *
Here, There And Everywhere (2022 Mix) *
Tomorrow Never Knows (2022 Mix) *

*Newly added tracks
Tracklisting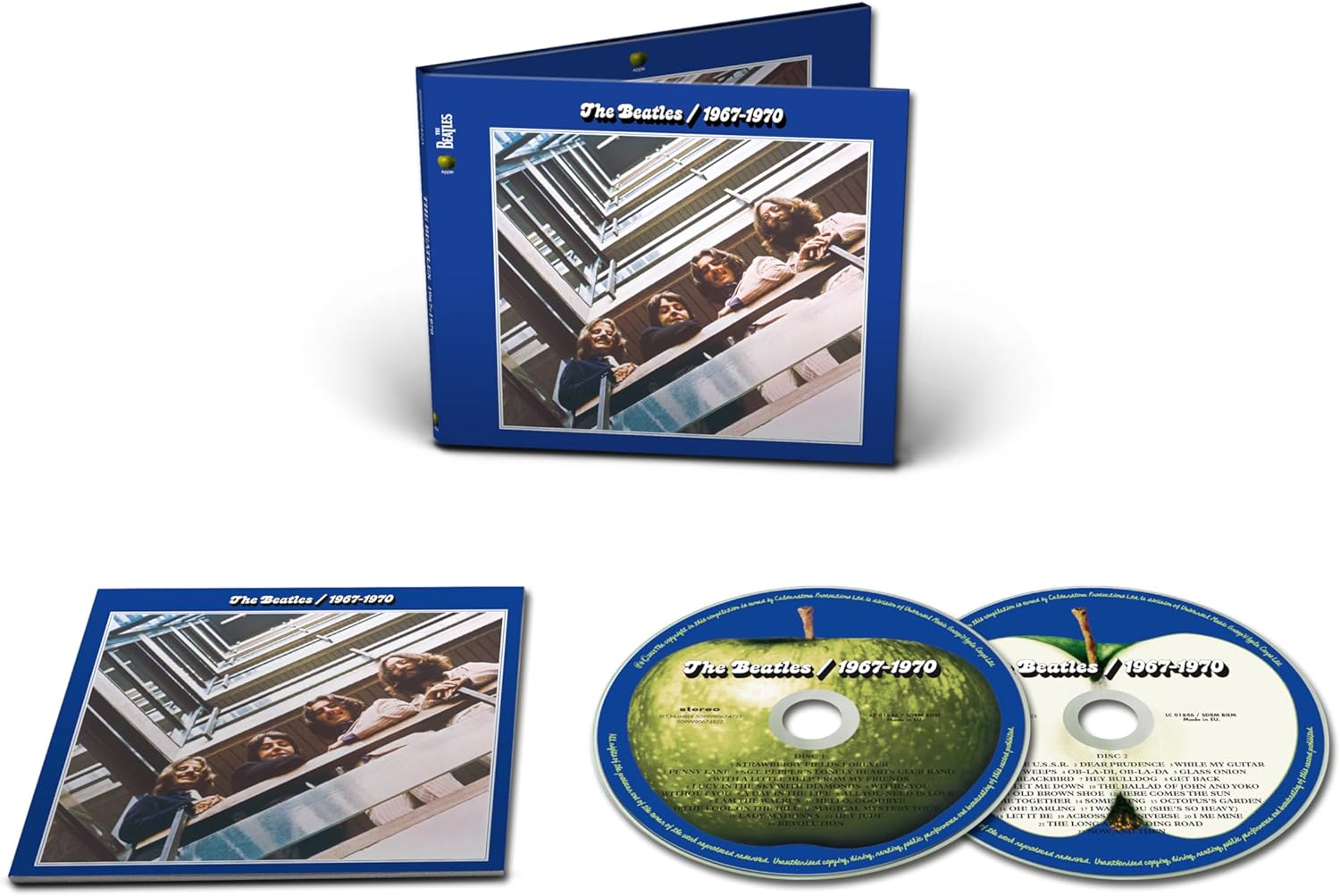 1967-1970 The Beatles
/
2CD set
CD 1

Strawberry Fields Forever (2015 Stereo Mix / 2023 Dolby Atmos Mix)
Penny Lane (2017 Mix)
Sgt. Pepper's Lonely Hearts Club Band (2017 Mix)
With A Little Help From My Friends (2017 Mix)
Lucy In The Sky With Diamonds (2017 Mix)
Within You Without You (2017 Mix) *
A Day In The Life (2017 Mix)
All You Need Is Love (2015 Stereo Mix / 2023 Dolby Atmos Mix)
I Am The Walrus (2023 Mix)
Hello, Goodbye (2015 Stereo Mix / 2023 Dolby Atmos Mix)
The Fool On The Hill (2023 Mix)
Magical Mystery Tour (2023 Mix)
Lady Madonna (2015 Stereo Mix / 2023 Dolby Atmos Mix)
Hey Jude (2015 Stereo Mix / 2023 Dolby Atmos Mix)
Revolution (2023 Mix)

*Newly added tracks

CD 2

Back In The U.S.S.R. (2018 Mix)
Dear Prudence (2018 Mix) *
While My Guitar Gently Weeps (2018 Mix)
Ob-La-Di, Ob-La-Da (2018 Mix)
Glass Onion (2018 Mix) *
Blackbird (2018 Mix) *
Hey Bulldog (2023 Mix) *
Get Back (2015 Stereo Mix / 2023 Dolby Atmos Mix)
Don't Let Me Down (2021 Mix)
The Ballad Of John And Yoko (2015 Stereo Mix / 2023 Dolby Atmos Mix)
Old Brown Shoe (2023 Mix)
Here Comes The Sun (2019 Mix)
Come Together (2019 Mix)
Something (2019 Mix)
Octopus's Garden (2019 Mix)
Oh! Darling (2019 Mix) *
I Want You (She's So Heavy) (2019 Mix) *
Let It Be (2021 Mix)
Across The Universe (2021 Mix)
I Me Mine (2021 Mix) *
The Long And Winding Road (2021 Mix)
Now And Then *

*Newly added tracks
Tracklisting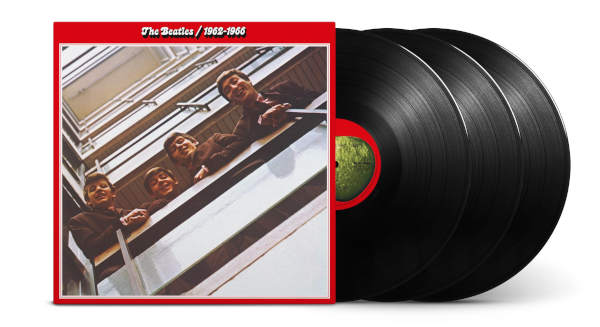 1962-1966 The Beatles
/
LP 1

Love Me Do (2023 mix)
Please Please Me (2023 mix)
From Me To You (2023 mix)
She Loves You (2023 mix)
I Want To Hold Your Hand (2023 mix)
All My Loving (2023 mix)
Can't Buy Me Love (2023 mix)
A Hard Day's Night (2023 mix)
And I Love Her (2023 mix)
Eight Days A Week (2023 mix)
I Feel Fine (2023 mix)
Ticket To Ride (2023 mix)
Yesterday (2023 mix)

LP 2

Help! (2023 mix)
You've Got To Hide Your Love Away (2023 mix)
We Can Work It Out (2023 Mix)
Day Tripper (2023 mix)
Drive My Car (2023 mix)
Norwegian Wood (This Bird Has Flown) (2023 mix)
Nowhere Man
8. Michelle (2023 mix)
In My Life (2023 mix)
Girl (2023 mix)
Paperback Writer (2022 mix)
Eleanor Rigby (2022 mix)
Yellow Submarine (2022 mix)

LP 3

I Her Standing There (2023 mix)
Twist And Shout (2023 mix)
This Boy (2023 mix)
Roll Over Beethoven (2023 mix)
You Really Got A Hold On Me (2023 mix)
You Can't Do That (2023 mix)
If I Needed Someone (2023 mix)
Got To Get You Into My Life (2022 mix)
I'm Only Sleeping (2022 mix)
Taxman (2022 mix)
Here, There And Everywhere (2022 mix)
Tomorrow Never Knows (2022 mix)
Tracklisting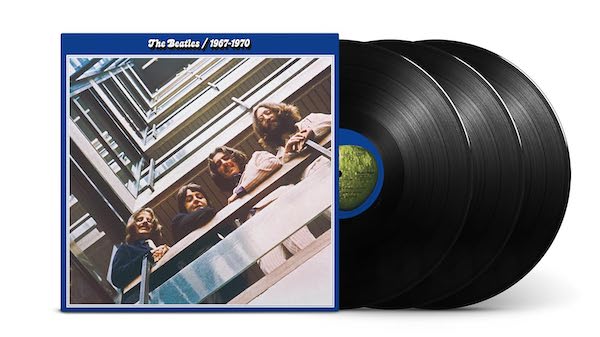 1967-1970 The Beatles
/
LP 1

Strawberry Fields Forever (2015 Mix)
Penny Lane (2017 Mix)
Sgt. Pepper's Lonely Hearts Club Band (2017 Mix)
With A Little Help From My Friends (2017 Mix)
Lucy In The Sky With Diamonds (2017 Mix)
A Day In The Life (2017 Mix)
All You Need Is Love (2015 Mix)
I Am The Walrus (2023 Mix)
Hello, Goodbye (2015 Mix)
The Fool On The Hill (2023 Mix)
Magical Mystery Tour (2023 Mix)
Lady Madonna (2015 Mix)
Hey Jude (2015 Mix)
Revolution (2023 Mix)

LP 2

Back In The U.S.S.R. (2018 Mix)
While My Guitar Gently Weeps (2018 Mix)
Ob-La-Di, Ob-La-Da (2018 Mix)
Get Back (2015 Mix)
Don't Let Me Down (2021 Mix)
The Ballad Of John And Yoko (2015 Mix)
Old Brown Shoe (2023 Mix)
Here Comes The Sun (2019 Mix)
Come Together (2019 Mix)
Something (2019 Mix)
Octopus's Garden (2019 Mix)
Let It Be (2021 Mix)
Across The Universe (2021 Mix)
The Long And Winding Road (2021 Mix)

LP 3

Now And Then (2023)
Blackbird (2018 Mix)
Dear Prudence (2018 Mix)
Glass Onion (2018 Mix)
Within You Without You (2017 Mix)
Hey Bulldog (2023 Mix)
Oh! Darling (2019 Mix)
I Me Mine (2021 Mix) (Side F)
I Want You (She's So Heavy) (2019 Mix)