 News
The Beatles / Red and Blue albums remixed and expanded
Includes new song 'Now and Then'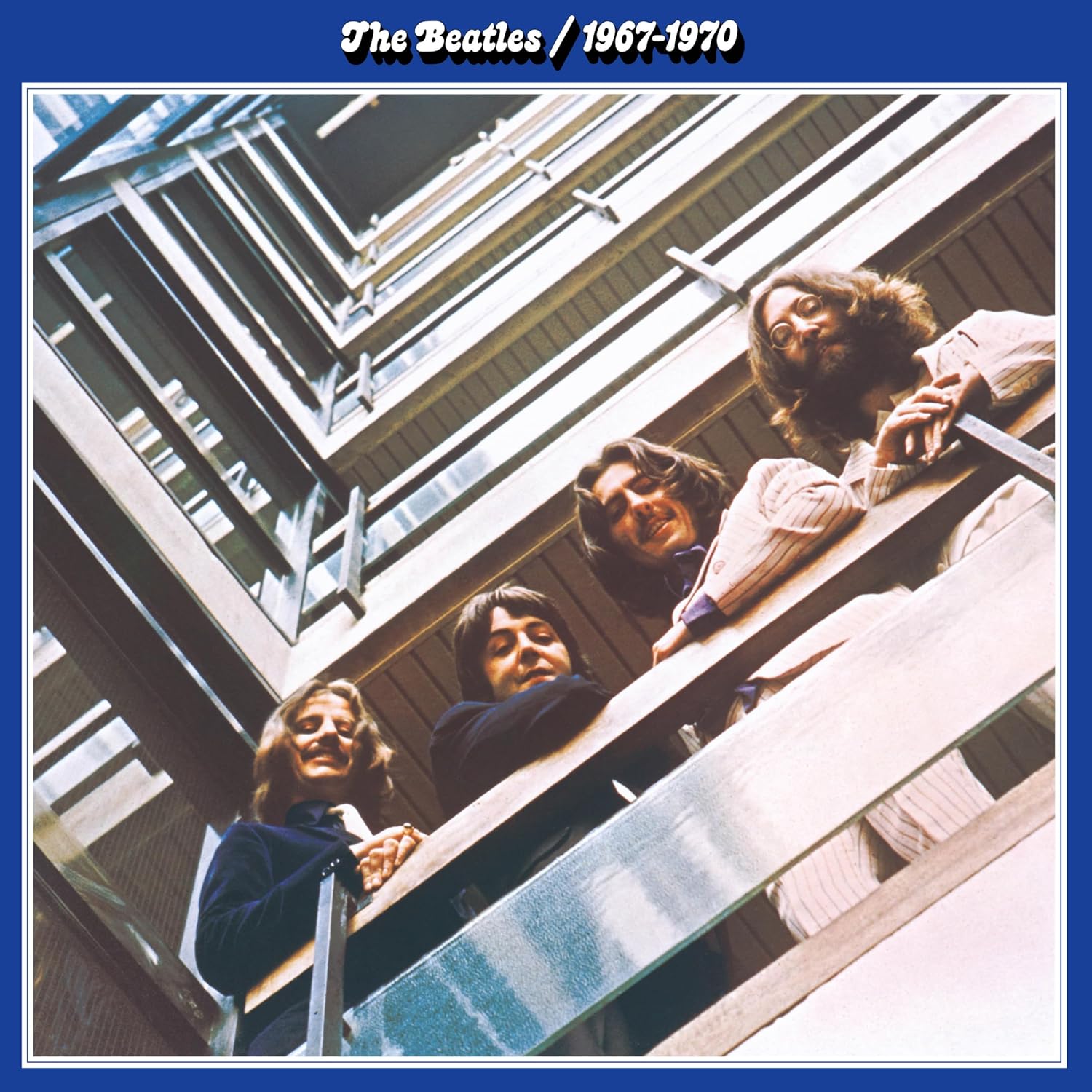 2023 Editions of 'Red' and 'Blue' on CD & vinyl with extra songs & 36 new stereo mixes • 'Now and Then' added to the 'Blue' album & available as a physical single
1962-1966 and 1967-1970, the two classic Beatles compilations – better known as the 'Red' and 'Blue' Albums – will be reissued next month, newly remixed and expanded with the notable inclusion of 'Now and Then' the first 'new' song from the Fab Four since 'Real Love' in 1996.
The two compilations were first issued in 1973, created by Apple and EMi/Capitol in response to 4LP vinyl bootlegs called Alpha Omega Volumes I & II: The Story Of The Beatles being advertised on TV and radio stations in the US and sold by mail order. In fact, Allen Klein, the maligned manager of Apple's and The Beatles' business affairs instigated the two official collections not long before he was dismissed.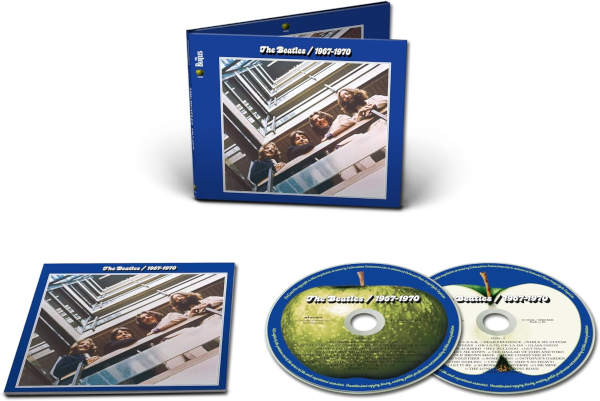 'The Red Album' starts with 'Love Me Do' in 1962 and ends with 'Yellow Submarine' from 1966. It included none of The Beatles' many cover versions, nor any songs written by George Harrison, all being Lennon-McCartney compositions. For the new edition of 1962-1966, 12 songs have been added, including George's 'If I Needed Someone' (from Rubber Soul) and 'Taxman' (from Revolver). 'Twist and Shout', the last song recorded for 1963's Please Please Me by a voice-shredded John Lennon also features, as does 'Roll Over Beethoven' which is sung by George and features on With The Beatles (also released in 1963, of course).
Revolver was, arguably, under-represented originally (only featuring 'Yellow Submarine' and Eleanor Rigby'), so now in addition to 'Taxman', 'The Red Album' now features 'Got to Get You into My Life', 'I'm Only Sleeping' 'Here, There and Everywhere' and 'Tomorrow Never Knows'. At seven tracks, there's now a case for the pendulum having swung too much in the other direction and it might be over-represented!
1967-1970 has fewer tracks added. The only addition to what was the first record in this 2LP set is George's 'Within You, Without You' from Sgt. Pepper. Harrison's 'I Me Mine' (the last Beatles/Threetles session until the 1990s) is added to what was LP 2, along with 'Dear Prudence', 'Glass Onion', 'Blackbird', 'Hey Bulldog', 'Oh! Darling', and 'I Want You (She's So Heavy)'.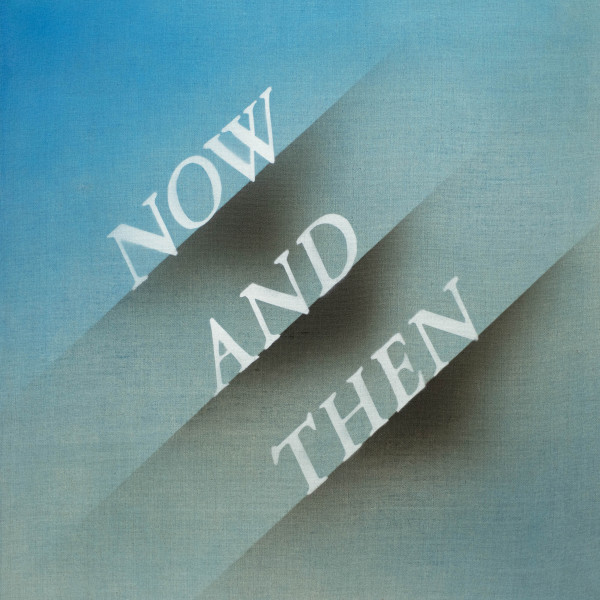 The headline news is that a 'new' Beatles song called 'Now and Then' ends what is now an inaccurately titled 1967-1970. Like 'Free As A Bird' and 'Real Love', this song is an old John Lennon demo from the 1970s that Paul McCartney, George Harrison and Ringo Starr attempted to 'finish' during the Anthology period of the mid-90s. It was abandoned, reportedly because Harrison was apparently not too keen. 'Now and Then' features elements from the 1995 sessions including George's guitar parts, and vocal and instrumental parts recorded by Paul McCartney and Ringo Starr in 2022, along with a new arrangement for strings. It's produced by Paul and Giles Martin. Talking of 'Free As A Bird' and 'Real Love', it's curious that neither song earns a place at the end of 'The Blue Album' while 'Now and Then' does.
The songs are all in stereo versions with 36 of the 75 tracks across the four CDs in brand new stereo remixes using state of the art 'de-mixing' technology utilising 'Machine-Aided Learning [MAL]', which was used for last year's Revolver box set. The 36 songs are mostly (but not entirely) from 1962 to 1965. All tracks have been mixed for Dolby Atmos too (existing or new mixes), although for the second year running there is no physical blu-ray to host the Atmos Mixes of a major Beatles reissue campaign. John Harris contributes new sleeve notes.
In terms of the actual new physical products, on CD 1962-1966 and 1967-1970 remain 2CD sets. The extra songs have been slotted in place in chronological order. On vinyl, both titles become 3LP editions. 6LP and 4CD box sets are available but they only add a slipcase.
'Now and Then' is also being issued as a seven-inch vinyl record with 'Love Me Do' on the B-side, in various coloured vinyl editions. There are also 12-inch and cassette variants. The single is officially 'released in a week's time on 2 November.
1962-1966, 1967-1970 and 'Now and Then' are all released on 10 November 2023 via Apple/UMR.
Compare prices and pre-order
The Beatles
Red and Blue 2023 Editions - 6LP vinyl box set
Compare prices and pre-order
The Beatles
1962-1966 2023 Edition - 2CD set
Compare prices and pre-order
The Beatles
1967-1970 2023 edition album - 2CD set
Compare prices and pre-order
The Beatles
1962-1966 2023 edition - 3LP vinyl
Compare prices and pre-order
The Beatles
1967-1970 2023 edition - 3LP vinyl
Compare prices and pre-order
The Beatles
Now and Then - black vinyl seven-inch
Compare prices and pre-order
The Beatles
Now and Then - blue vinyl seven-inch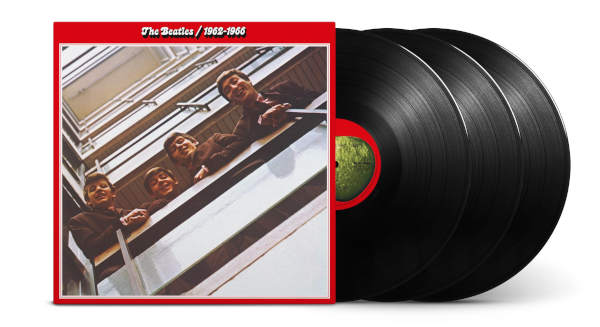 Tracklisting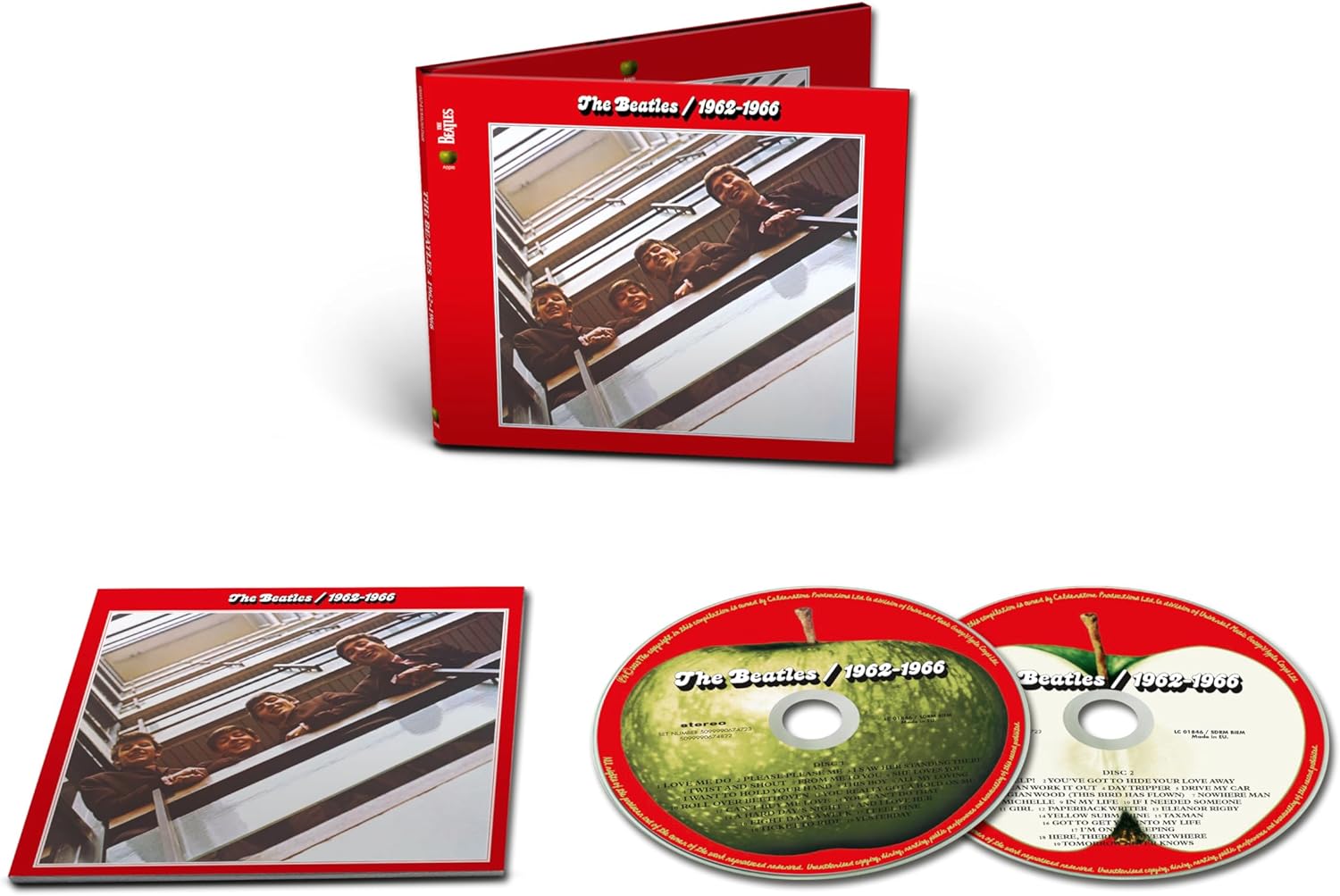 1962-1966 The Beatles
/
2CD set
CD 1

Love Me Do (2023 Mix)
Please Please Me (2023 Mix)
I Saw Her Standing There (2023 Mix) *
Twist And Shout (2023 Mix) *
From Me To You (2023 Mix)
She Loves You (2023 Mix)
I Want To Hold Your Hand (2023 Mix)
This Boy (2023 Mix) *
All My Loving (2023 Mix)
Roll Over Beethoven (2023 Mix) *
You Really Got A Hold On Me (2023 Mix) *
Can't Buy Me Love (2023 Mix)
You Can't Do That (2023 Mix) *
A Hard Day's Night (2023 Mix)
And I Love Her (2023 Mix)
Eight Days A Week (2023 Mix)
I Feel Fine (2023 Mix)
Ticket To Ride (2023 Mix)
Yesterday (2023 Mix)

*Newly added tracks

CD 2

Help! (2023 Mix)
You've Got To Hide Your Love Away (2023 Mix)
We Can Work It Out (2023 Mix)
Day Tripper (2023 Mix)
Drive My Car (2023 Mix)
Norwegian Wood (This Bird Has Flown) (2023 Mix)
Nowhere Man (2023 Mix)
Michelle (2023 Mix)
In My Life (2023 Mix)
If I Needed Someone (2023 Mix) *
Girl (2023 Mix)
Paperback Writer (2022 Mix)
Eleanor Rigby (2022 Mix)
Yellow Submarine (2022 Mix)
Taxman (2022 Mix) *
Got To Get You Into My Life (2022 Mix) *
I'm Only Sleeping (2022 Mix) *
Here, There And Everywhere (2022 Mix) *
Tomorrow Never Knows (2022 Mix) *

*Newly added tracks
Tracklisting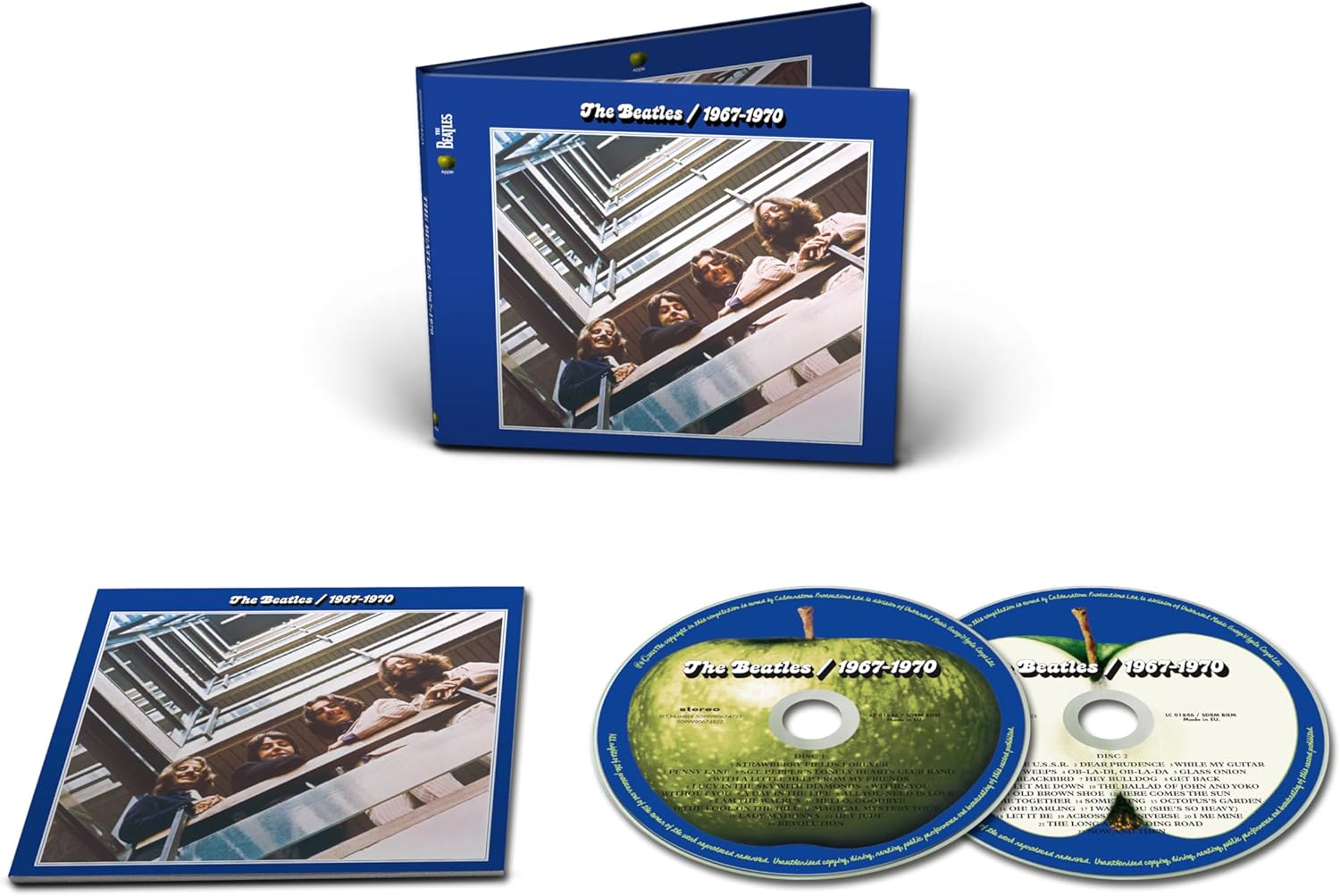 1967-1970 The Beatles
/
2CD set
CD 1

Strawberry Fields Forever (2015 Stereo Mix / 2023 Dolby Atmos Mix)
Penny Lane (2017 Mix)
Sgt. Pepper's Lonely Hearts Club Band (2017 Mix)
With A Little Help From My Friends (2017 Mix)
Lucy In The Sky With Diamonds (2017 Mix)
Within You Without You (2017 Mix) *
A Day In The Life (2017 Mix)
All You Need Is Love (2015 Stereo Mix / 2023 Dolby Atmos Mix)
I Am The Walrus (2023 Mix)
Hello, Goodbye (2015 Stereo Mix / 2023 Dolby Atmos Mix)
The Fool On The Hill (2023 Mix)
Magical Mystery Tour (2023 Mix)
Lady Madonna (2015 Stereo Mix / 2023 Dolby Atmos Mix)
Hey Jude (2015 Stereo Mix / 2023 Dolby Atmos Mix)
Revolution (2023 Mix)

*Newly added tracks

CD 2

Back In The U.S.S.R. (2018 Mix)
Dear Prudence (2018 Mix) *
While My Guitar Gently Weeps (2018 Mix)
Ob-La-Di, Ob-La-Da (2018 Mix)
Glass Onion (2018 Mix) *
Blackbird (2018 Mix) *
Hey Bulldog (2023 Mix) *
Get Back (2015 Stereo Mix / 2023 Dolby Atmos Mix)
Don't Let Me Down (2021 Mix)
The Ballad Of John And Yoko (2015 Stereo Mix / 2023 Dolby Atmos Mix)
Old Brown Shoe (2023 Mix)
Here Comes The Sun (2019 Mix)
Come Together (2019 Mix)
Something (2019 Mix)
Octopus's Garden (2019 Mix)
Oh! Darling (2019 Mix) *
I Want You (She's So Heavy) (2019 Mix) *
Let It Be (2021 Mix)
Across The Universe (2021 Mix)
I Me Mine (2021 Mix) *
The Long And Winding Road (2021 Mix)
Now And Then *

*Newly added tracks
Tracklisting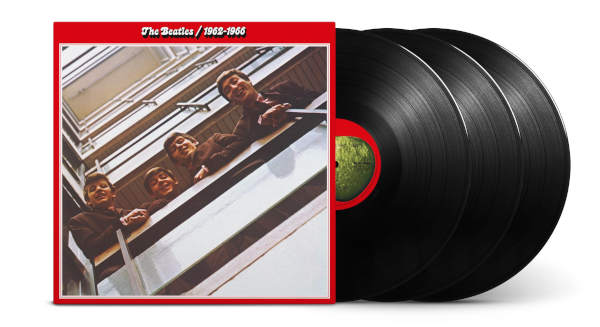 1962-1966 The Beatles
/
LP 1

Love Me Do (2023 mix)
Please Please Me (2023 mix)
From Me To You (2023 mix)
She Loves You (2023 mix)
I Want To Hold Your Hand (2023 mix)
All My Loving (2023 mix)
Can't Buy Me Love (2023 mix)
A Hard Day's Night (2023 mix)
And I Love Her (2023 mix)
Eight Days A Week (2023 mix)
I Feel Fine (2023 mix)
Ticket To Ride (2023 mix)
Yesterday (2023 mix)

LP 2

Help! (2023 mix)
You've Got To Hide Your Love Away (2023 mix)
We Can Work It Out (2023 Mix)
Day Tripper (2023 mix)
Drive My Car (2023 mix)
Norwegian Wood (This Bird Has Flown) (2023 mix)
Nowhere Man
8. Michelle (2023 mix)
In My Life (2023 mix)
Girl (2023 mix)
Paperback Writer (2022 mix)
Eleanor Rigby (2022 mix)
Yellow Submarine (2022 mix)

LP 3

I Her Standing There (2023 mix)
Twist And Shout (2023 mix)
This Boy (2023 mix)
Roll Over Beethoven (2023 mix)
You Really Got A Hold On Me (2023 mix)
You Can't Do That (2023 mix)
If I Needed Someone (2023 mix)
Got To Get You Into My Life (2022 mix)
I'm Only Sleeping (2022 mix)
Taxman (2022 mix)
Here, There And Everywhere (2022 mix)
Tomorrow Never Knows (2022 mix)
Tracklisting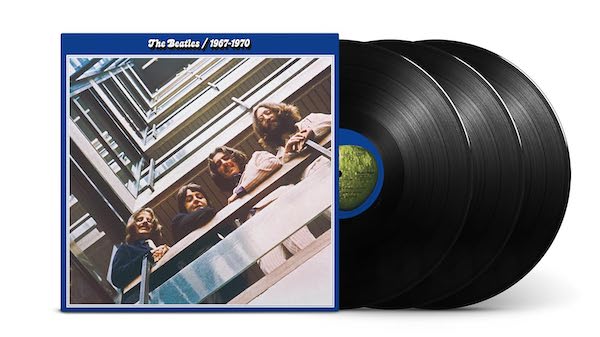 1967-1970 The Beatles
/
LP 1

Strawberry Fields Forever (2015 Mix)
Penny Lane (2017 Mix)
Sgt. Pepper's Lonely Hearts Club Band (2017 Mix)
With A Little Help From My Friends (2017 Mix)
Lucy In The Sky With Diamonds (2017 Mix)
A Day In The Life (2017 Mix)
All You Need Is Love (2015 Mix)
I Am The Walrus (2023 Mix)
Hello, Goodbye (2015 Mix)
The Fool On The Hill (2023 Mix)
Magical Mystery Tour (2023 Mix)
Lady Madonna (2015 Mix)
Hey Jude (2015 Mix)
Revolution (2023 Mix)

LP 2

Back In The U.S.S.R. (2018 Mix)
While My Guitar Gently Weeps (2018 Mix)
Ob-La-Di, Ob-La-Da (2018 Mix)
Get Back (2015 Mix)
Don't Let Me Down (2021 Mix)
The Ballad Of John And Yoko (2015 Mix)
Old Brown Shoe (2023 Mix)
Here Comes The Sun (2019 Mix)
Come Together (2019 Mix)
Something (2019 Mix)
Octopus's Garden (2019 Mix)
Let It Be (2021 Mix)
Across The Universe (2021 Mix)
The Long And Winding Road (2021 Mix)

LP 3

Now And Then (2023)
Blackbird (2018 Mix)
Dear Prudence (2018 Mix)
Glass Onion (2018 Mix)
Within You Without You (2017 Mix)
Hey Bulldog (2023 Mix)
Oh! Darling (2019 Mix)
I Me Mine (2021 Mix) (Side F)
I Want You (She's So Heavy) (2019 Mix)