 News
Garbage / Beautiful Garbage reissue
Three-CD set, coloured vinyl and 3LP box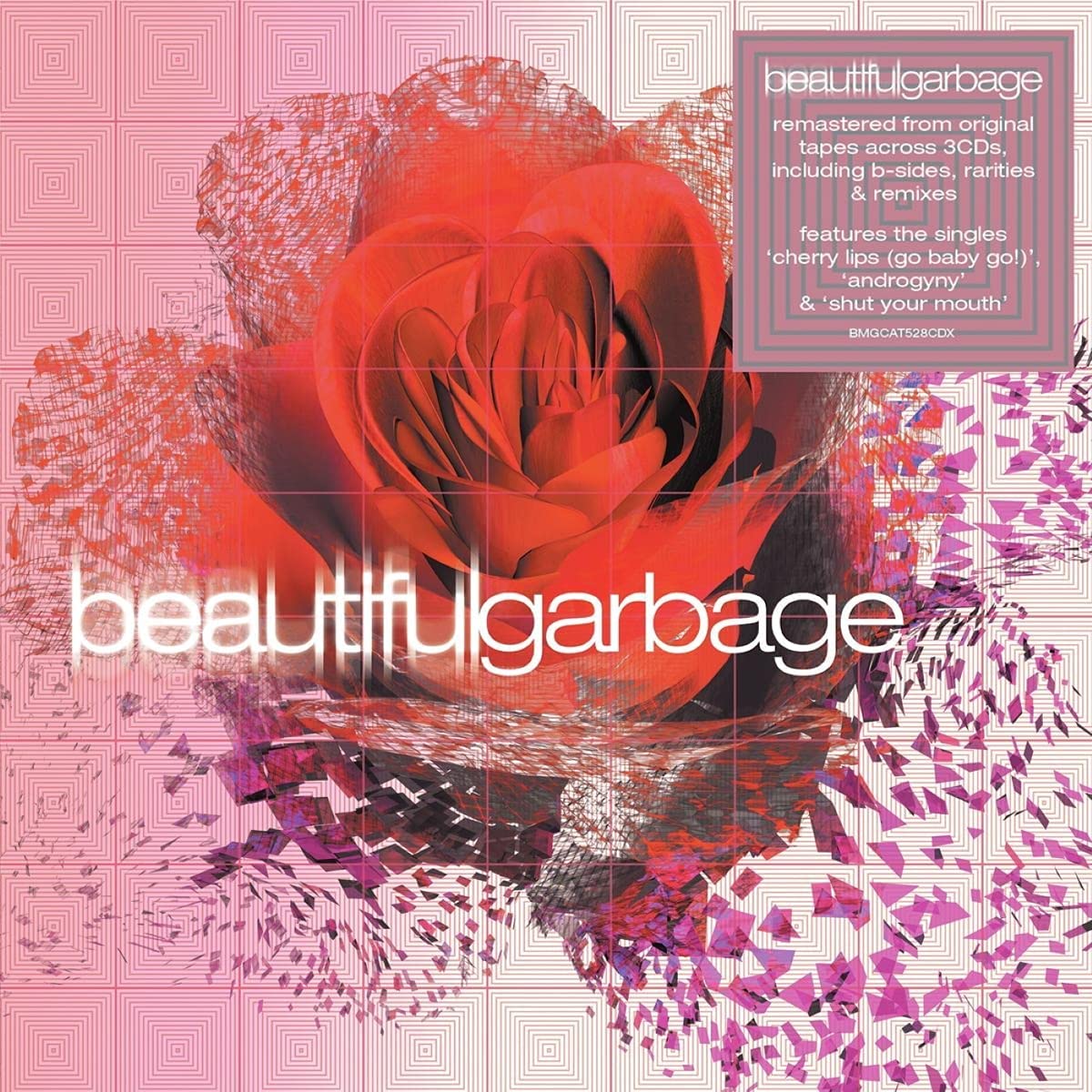 Garbage will reissue a 20th anniversary edition of their third studio album, Beautiful Garbage, in October.
The album saw a slight departure for the band in terms of their sound and delivered four hit singles – 'Androgny', 'Cherry Lips (Go Baby Go)', 'Breaking Up The Gir'l and 'Shut Your Mouth'. None of them got higher than number 20 in the UK singles chart (Version 2.0 had delivered three top ten hits in Britain).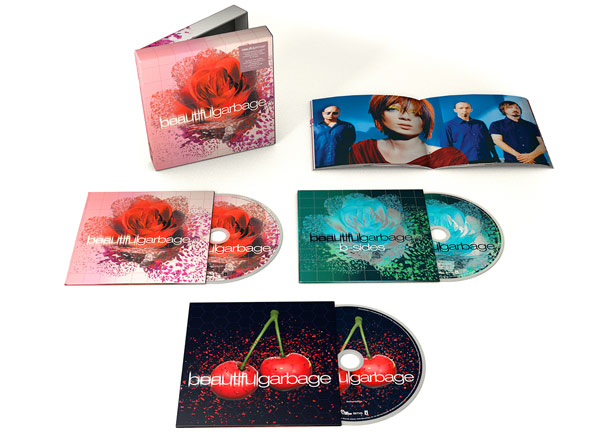 The good news is that the band are reissuing the album as a three-CD deluxe edition (in a clamshell box) with a much more satisfying collection of bonus material when compared to the last two anniversary editions. The album itself is remastered and CD 2 offers B-sides and alternate versions with six previously unreleased selections. CD 3 is concerned with remixes and also features a couple of previously unreleased mixes.
There will be album-only 2LP sets, one as black vinyl and one as white vinyl. The deluxe box set edition, similar to before, features a 3LP set, with the bonus vinyl record featuring 10 B-sides. In addition there's a selection of replica memorabilia.
Beautiful Garbage will be reissued on 5 November 2021 (was 1 October). This is also a good time to tell you that the 2LP pink vinyl reissue of Garbage's debut has now been confirmed for National Album Day on 21 October (the black vinyl is out this Friday).
Compare prices and pre-order
Garbage
Beautiful Garbage - 3CD edition
Compare prices and pre-order
Garbage
Beautiful Garbage - 3LP vinyl box set
Compare prices and pre-order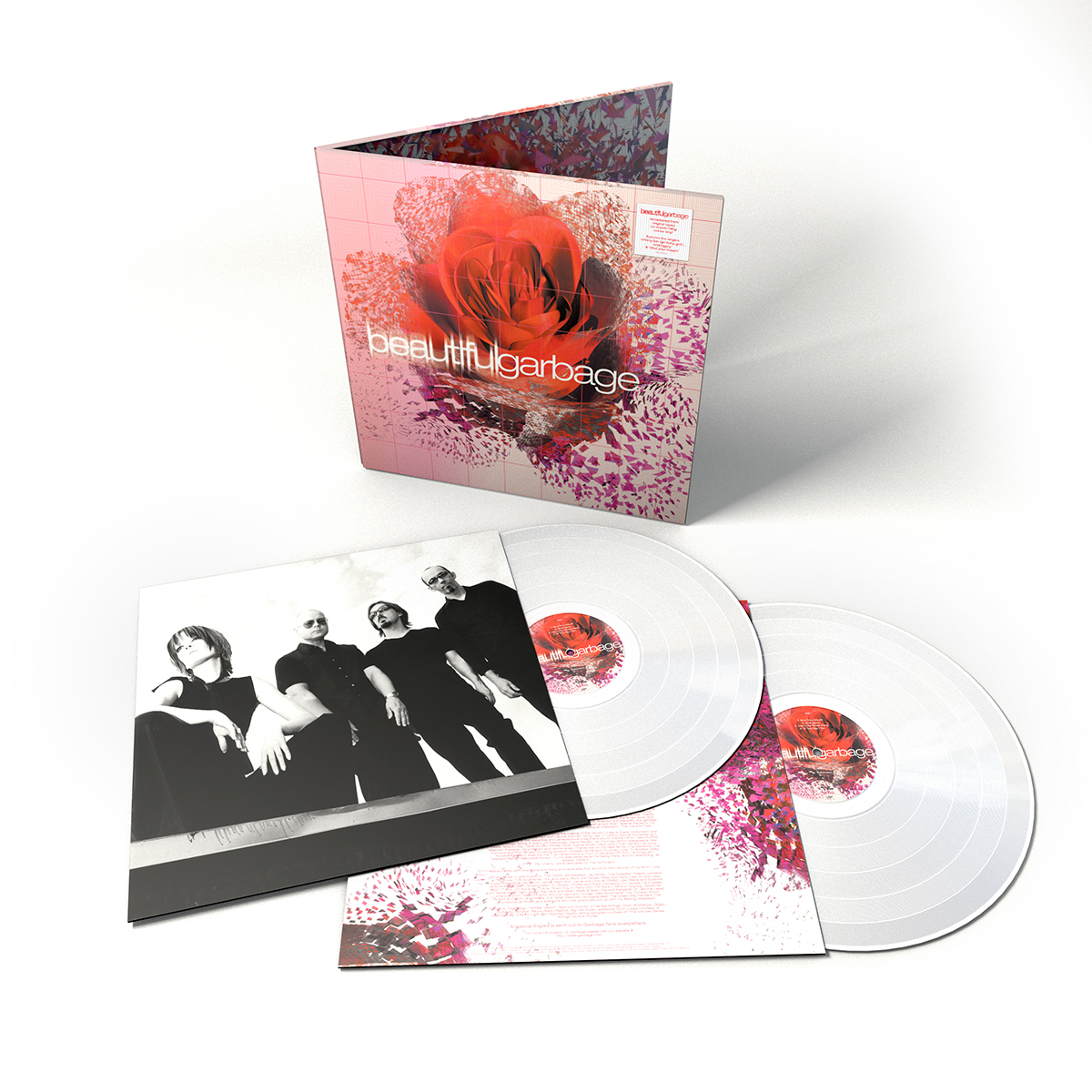 Garbage
Beautiful Garbage - 2LP white vinyl
Compare prices and pre-order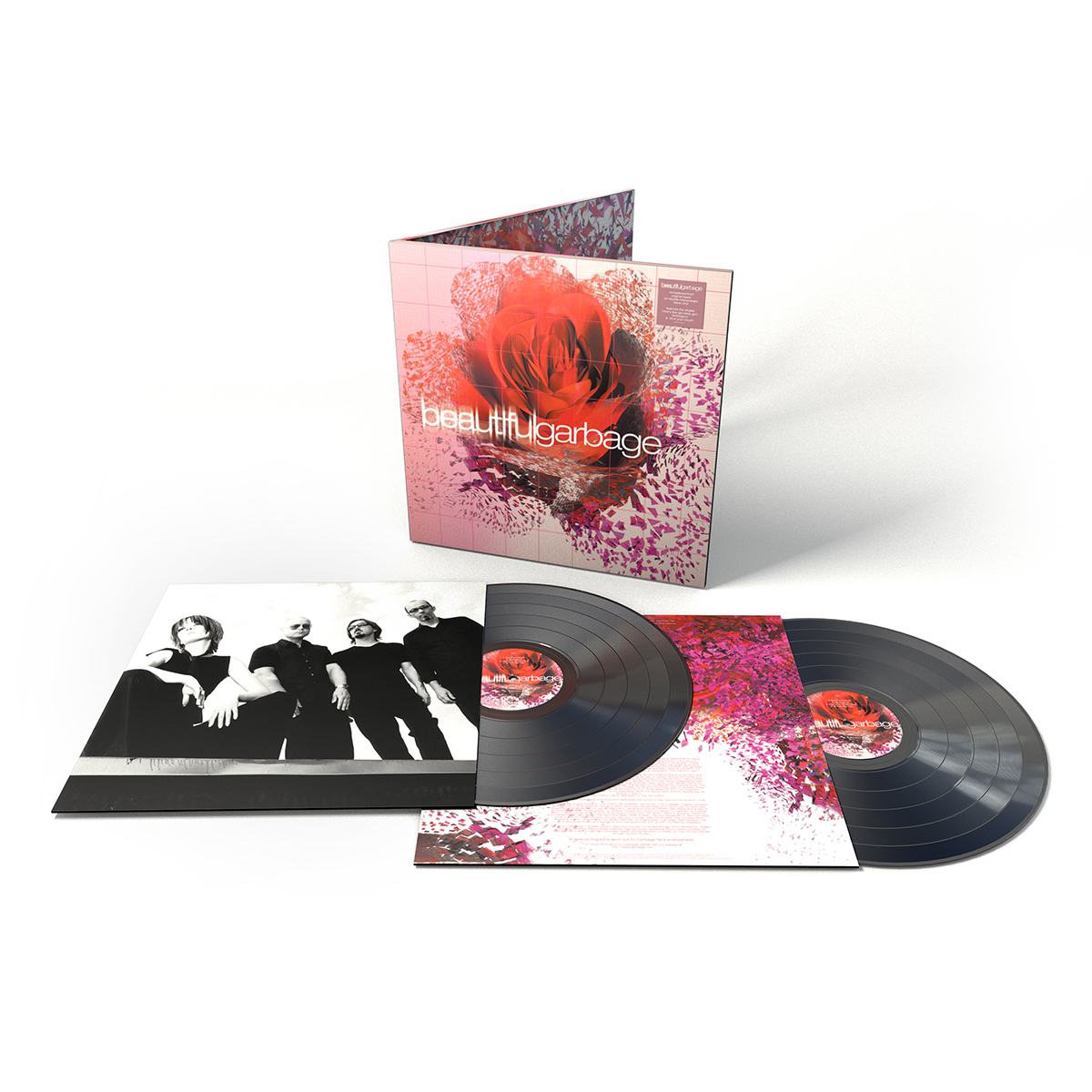 Garbage
Beautiful Garbage - 2LP black vinyl
Compare prices and pre-order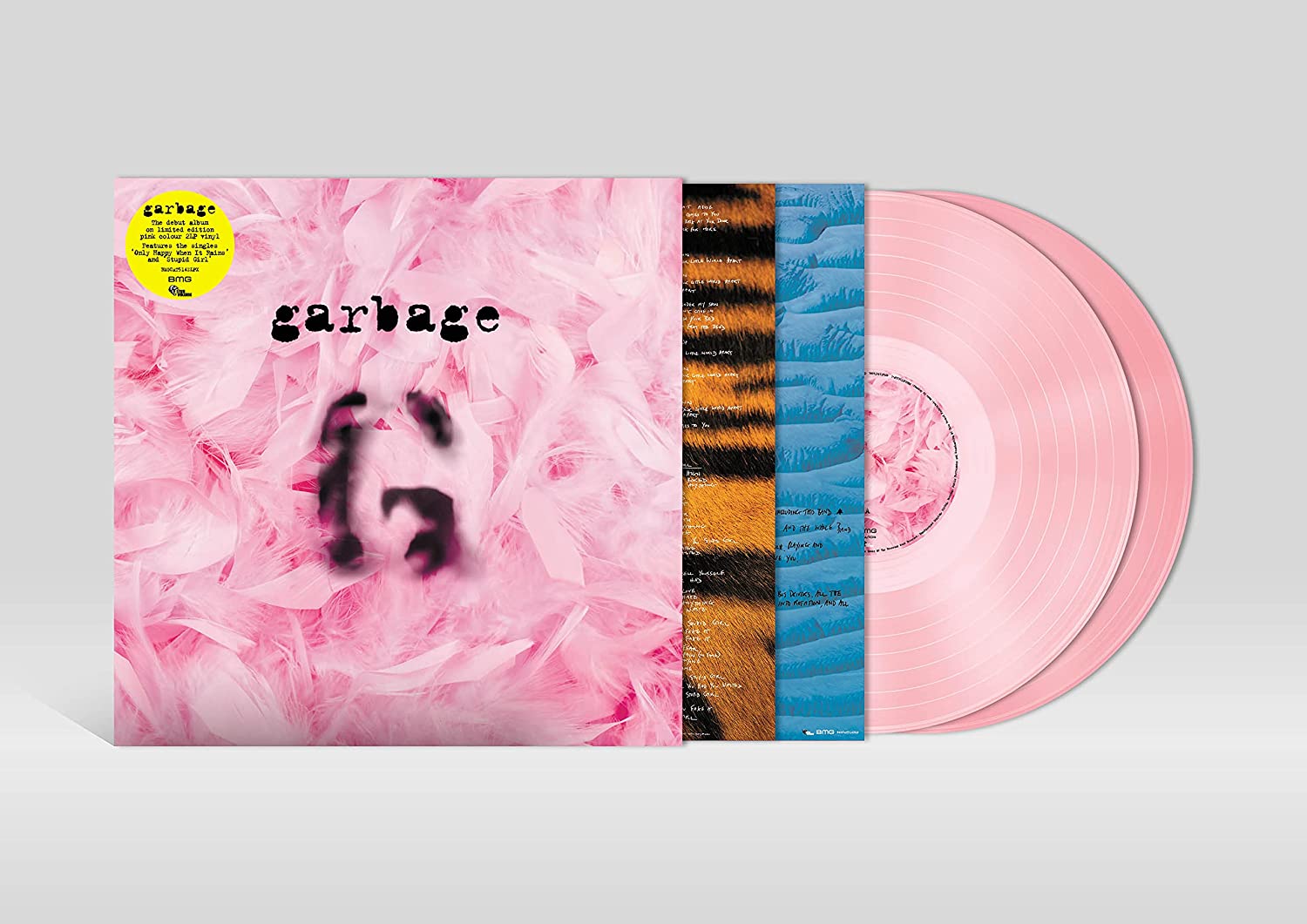 Garbage
Garbage 2LP pink vinyl for National Album Day
Tracklisting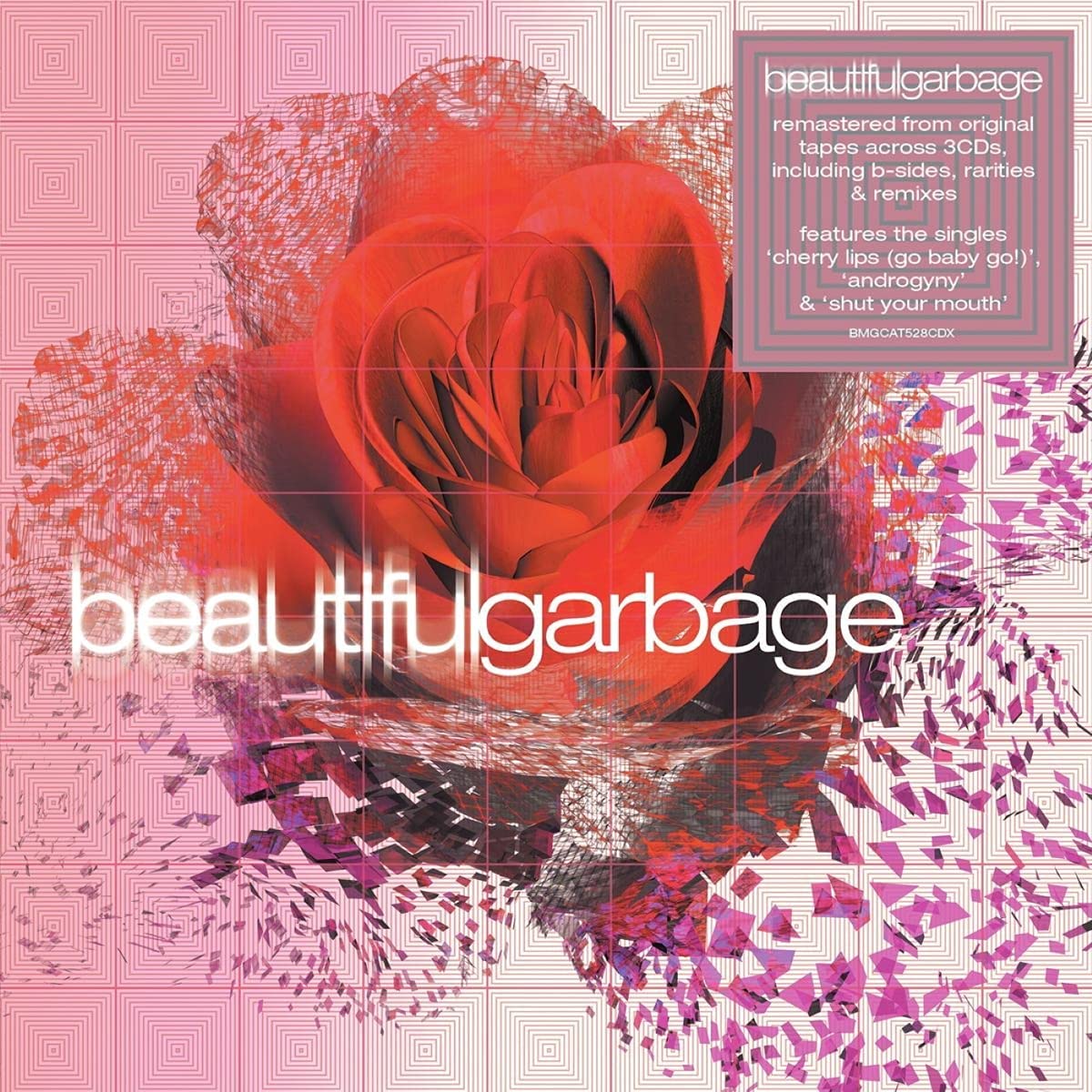 Beautiful Garbage Garbage
/
3CD set
CD 1: Album remastered

Shut Your Mouth (2021 Remaster)
Androgyny (2021 Remaster)
Can't Cry These Tears (2021 Remaster)
Til The Day I Die (2021 Remaster)
Cup Of Coffee (2021 Remaster)
Silence Is Golden (2021 Remaster)
Cherry Lips (2021 Remaster)
Breaking Up The Girl (2021 Remaster)
Drive You Home (2021 Remaster)
Parade (2021 Remaster)
Nobody Loves You (2021 Remaster)
Untouchable (2021 Remaster)
So Like A Rose (2021 Remaster)

CD 2: B-sides & alt versions

Candy Says
Use Me
Sex Never Goes Out Of Fashion
Begging Bone
April 10th
Happiness Pt.2
Confidence
Enough Is Never Enough
Wild Horses (Live)
I'm Really Into Techno
Pride In The Name Of Love*
Androgyny (Rough Mix March 14, 2001)*
Til The Day I Die (Demo Sept 14, 1999)*
Nobody Loves You (Rough Mix March 14, 2001)*
Breaking Up The Girl (Acoustic)
Silence Is Golden (Demo Sept 14, 1999)*
Can't Cry These Tears (Rough Mix March 14, 2001)*
Shut Your Mouth (Live)
Begging Bone (Early Demo Mix)

*denotes previously unreleased

CD 3: Remixes

Shut Your Mouth (Jagz Kooner Radio Mix)*
Shut Your Mouth (Jolly Music Scary Full Vocal Mix)
Shut Your Mouth (Professor Reay Clubbed Dead Pig Mix)
Androgyny (Neptunes Remix)
Androgyny Felix Da Housecat (Thee Glitz Mix)
Androgyny (The Architechs Mix)
Breaking Up The Girl (Timo Maas Radio Mix)
Breaking Up The Girl (Brothers In Rhythm Radio Edit)
Breaking Up The Girl (The Scourge Of The Earth Rodeo Rave Remix by Jimmy Caulty)
Breaking Up The Girl (Black Dog Wounded By The Warbeast)
Cherry Lips (Go Baby Go!) (Le Royale Mix)
Cherry Lips (Go Baby Go!) (Mauve's Dark Remix With Acapella edit)
Cherry Lips (Go Baby Go!) (DJEJ's Go Go Jam by Eli Janney)
Cherry Lips (Go Baby Go!) (Roger Sanchez Tha S-Man's Release Mix (Radio) Edit)
Cherry Lips (Go Baby Go!) (Howie B Remix)
Parade End Of Night Mix*

*denotes previously unreleased
Tracklisting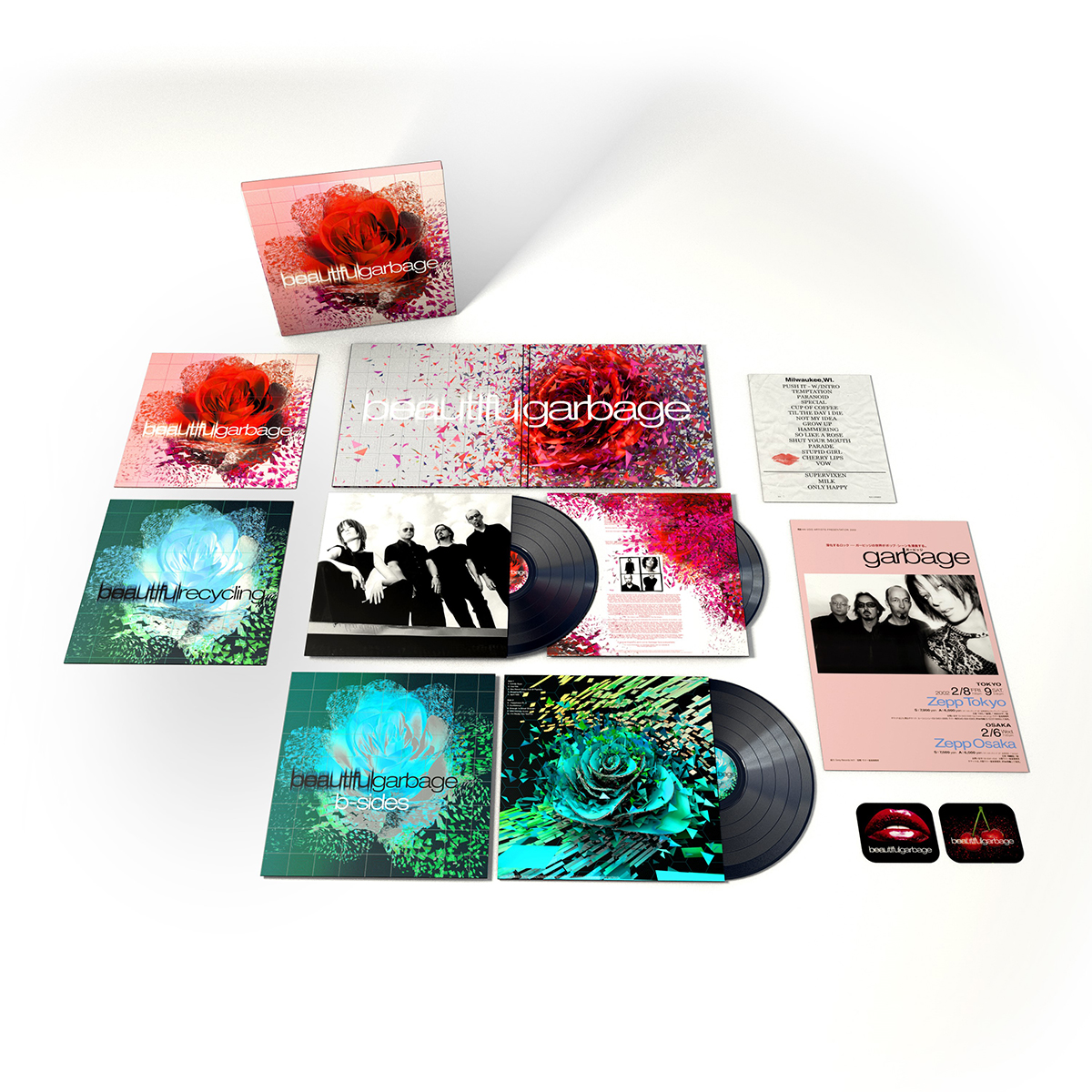 Beautiful Garbage Garbage
/
3LP vinyl box set
LP 1

Shut Your Mouth (2021 Remaster)
Androgyny (2021 Remaster)
Can't Cry These Tears (2021 Remaster)
Til The Day I Die (2021 Remaster)
Cup Of Coffee (2021 Remaster)
Silence Is Golden (2021 Remaster)
Cherry Lips (2021 Remaster)

LP 2

Breaking Up The Girl (2021 Remaster)
Drive You Home (2021 Remaster)
Parade (2021 Remaster)
Nobody Loves You (2021 Remaster)
Untouchable (2021 Remaster)
So Like A Rose (2021 Remaster)

LP 3: B-sides

Candy Says (2021 Remaster)
Use Me (2021 Remaster)
Sex Never Goes Out Of Fashion (2021 Remaster)
Begging Bone (2021 Remaster)
April 10th (2021 Remaster)
Happiness Pt. 2 (2021 Remaster)
Confidence (2021 Remaster)
Enough Is Never Enough (2021 Remaster)
Wild Horses (Live) (2021 Remaster)
I'm Really Into Techno (2021 Remaster)