 News
George Michael's Older reissue: Formats confirmed
All the details and pre-order links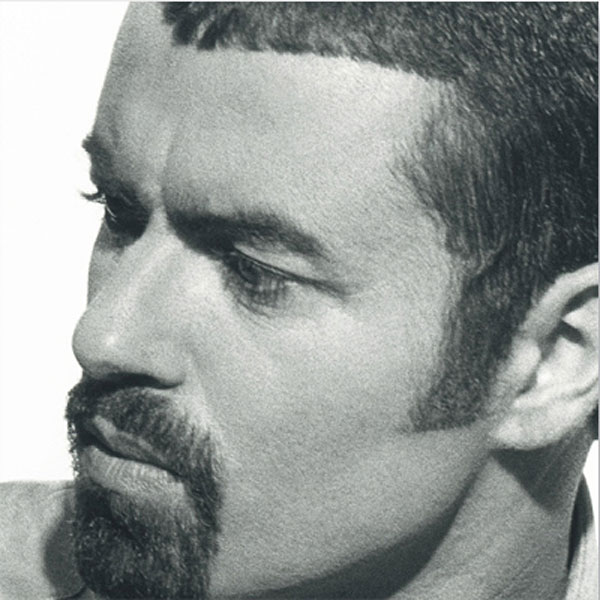 The reissue of George Michael's 1996 album Older has been officially confirmed today.
The remastered album is being reissued on 2LP black vinyl with white and green vinyl exclusives available from Amazon UK and the indie community respectively.
Its also available on CD but, surprisingly, there is no CD-only deluxe, the sole box set is the 3LP+5CD super deluxe. That set has the following content:
Older 2LP vinyl
Upper vinyl LP
Older CD
Upper CD
Mixes One CD
Mixes Two CD
Mixes Three CD
Sony highlight one previously unreleased track – the 6.38 Jon Douglas Remix of 'Spinning The Wheel' – but this appears to be a mistake, since it was included on the 'Dance Mixes' CD of that third single. Aside from a smattering of promo-only radio edits, everything in the Older super deluxe box set was issued on the CD singles or vinyl 12-inches back in the day. The box set includes art prints and a 12"x12" 48 page book 'The Story of Older'.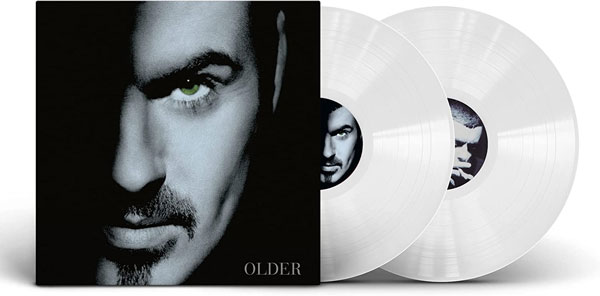 Older will be reissued on 30 September 2022 (was 16 September, and before that 12 August and 8 July) via Sony Music. I'd encourage you to use the rating mechanism at the top of this page to give box set feedback to the label and let fellow fans know what you think.
Compare prices and pre-order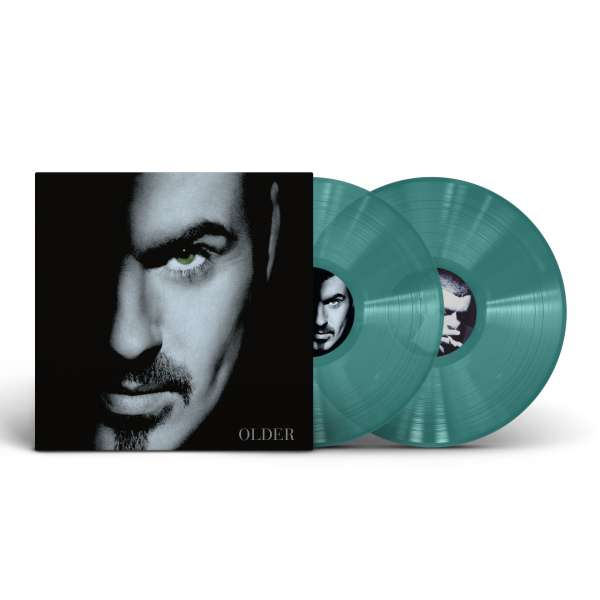 George Michael
Older 2LP - transparent green vinyl
Compare prices and pre-order
George Michael
Older - amazon exclusive 2LP white vinyl
Compare prices and pre-order
George Michael
Older - 2LP black vinyl
Compare prices and pre-order
George Michael
Older - 3LP+5CD super deluxe box set
Tracklisting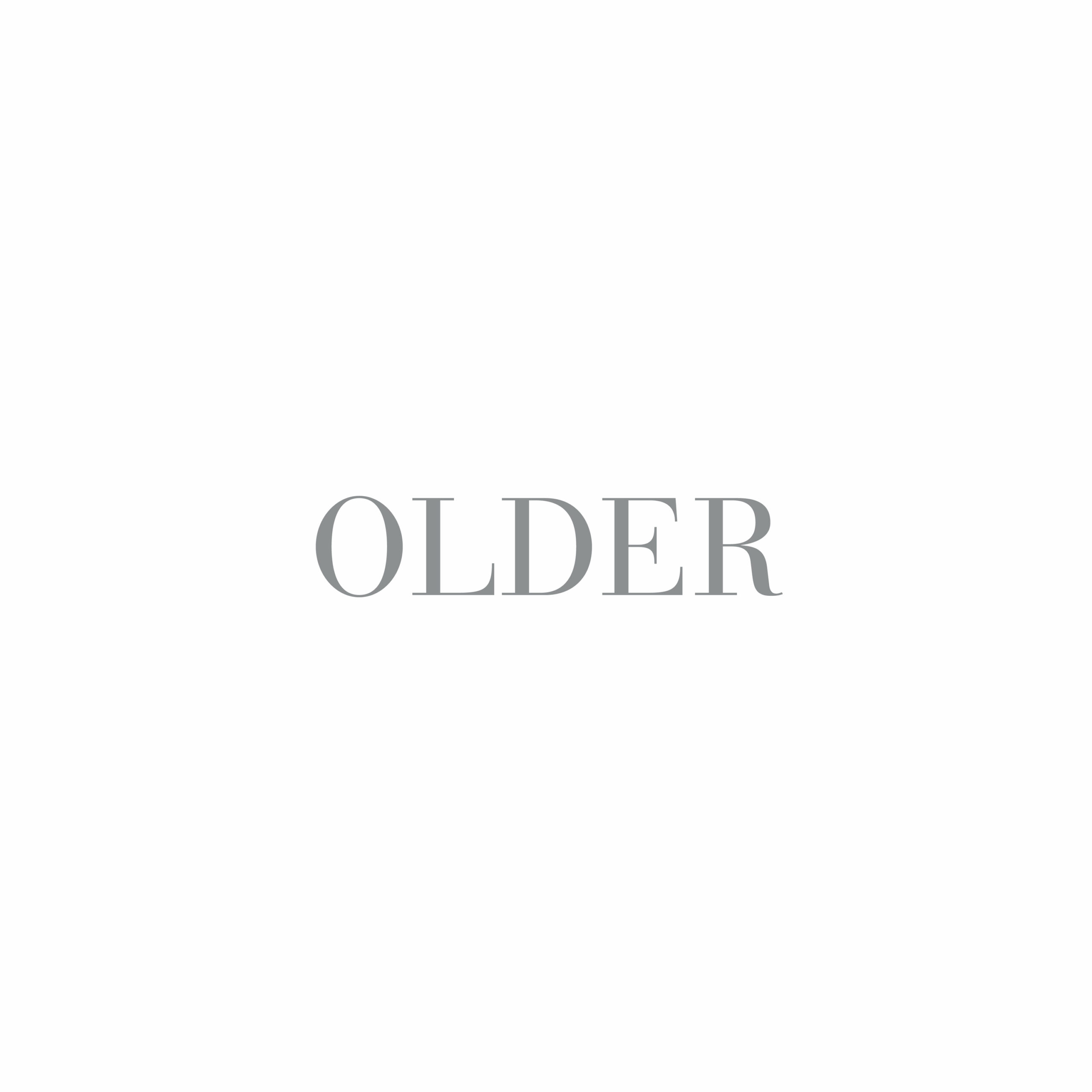 Older George Michael
/
3LP+5CD super deluxe edition
LP 1: Older

Side A

Jesus to a Child – 06:49
Fastlove – 05:27
Older – 05:32

Side B

Spinning the Wheel – 06:09
It Doesn't Really Matter – 04:49
The Strangest Thing – 06:00

LP 2: Older

Side C

To Be Forgiven – 05:21
Move On – 04:45
Star People – 05:15

Side D

You Have Been Loved – 05:27
Free – 02:59

LP 3: Upper

Side A

Fastlove, Pt. 2 – 04.54
Spinning The Wheel (Forthright Edit) – 04:41
Star People '97 (Radio Version) – 05:42

Side B

The Strangest Thing '97 (Radio Version) – 04.41
You Know That I Want To – 04.37
Safe – 4.27

CD 1: Older

Jesus to a Child – 06:49
Fastlove – 05:27
Older – 05:32
Spinning the Wheel – 06:09
It Doesn't Really Matter – 04:49
The Strangest Thing – 06:00
To Be Forgiven – 05:21
Move On – 04:45
Star People – 05:15
You Have Been Loved – 05:27
Free – 02:59

CD 2: Upper

Fastlove, Pt. 2 – 04.54
Spinning The Wheel (Forthright Edit) – 04:41
Star People '97 (Radio Version) – 05:42
The Strangest Thing '97 (Radio Version) – 04.41
You Know That I Want To – 04.37
Safe – 4.27

CD 3: Mixes One

Fastlove (A/C Summer Mix) – 04:55
Star People '97 (Radio Edit) – 04:39 *
Freedom '94 (Live Version) – 06:06
One More Try (Live Gospel Version) – 5.26
Star People (Unplugged) – 06:04
Spinning The Wheel (Radio Edit) – 05:00
Fastlove (Promo Edit) – 04:43 *
Jesus To A Child (Special Radio Edit) – 04:20 *
Spinning The Wheel (Forthright Dub Mix) – 06:48 *
Star People (Forthright Club Mix) – 09:17

* previously commercially unavailable

CD 4: Mixes Two

Fastlove (Forthright Extended 12″ Mix) – 09:23
Star People (Forthright Dub Mix) – 07:40
I'm Your Man (The Jon Douglas Remix) – 04:04
Fastlove Part II (Fully Extended Mix) – 09:36
Spinning The Wheel (Forthright Extended 12″ Club Mix) – 08:36 *
Star People (Galaxy Dub Mix) – 07:11
Fastlove (Forthright Remix 7" Version) – 04:25 *
I Can't Make You Love Me (Studio Version) – 05:20

* previously commercially unavailable

CD 5: Mixes Three

Desafinado – George Michael with Astrud Gilberto – 03:19
The Strangest Thing (Live) – 06:00
Star People (Forthright Radio Edit) – 04:33 *
The Strangest Thing '97 (Loop Ratz Mix) – 08:49
Fastlove (Forthright Dub Remix) – 08:32 *
Jesus to a Child (Radio Edit) – 06:07 *
Spinning The Wheel (The Jon Douglas Remix) – 06.38 **
Star People (Galaxy Mix) – 08.09
Older (Instrumental Version) – 05.29

* previously commercially unavailable
** previously unreleased