 News
Japan offers a 2CD edition of George Michael Older reissue
Features unique 15-track bonus CD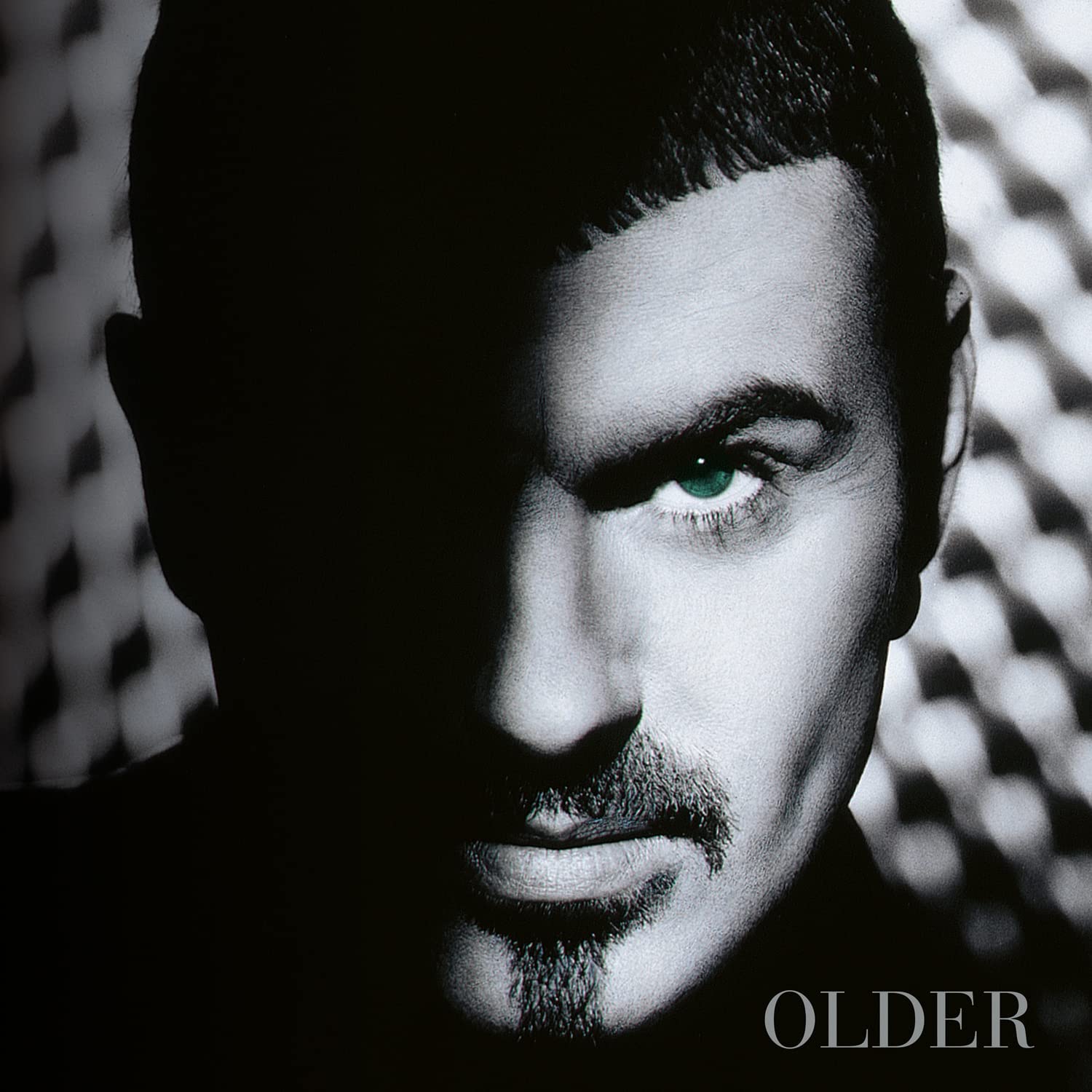 The forthcoming reissue of George Michael's Older is available as a 2LP vinyl set (black or various coloured editions) or as a 3LP+5CD super deluxe edition box set. Fans have already expressed some disappointment at the lack of CD deluxe edition, but news has emerged in the last few days of a special 2CD version that is exclusive to the Japanese market and features 15 bonus tracks.
This set appears to boast a slightly different front cover design/cropping and offers a extra disc of remixes and non-album tracks that effectively uses the four bonus discs in the super deluxe as a 'pick 'n' mix'.
For example, the Japan bonus disc includes 'Safe' and 'You Know That I Want To' from Upper (CD 2 in the big box) along with the radio edits of both 'Star People' and 'The Strangest Thing 97' (both also from Upper). The Forthright Dub Remix of 'Fastlove' is from CD 5 in the box, while the Forthright 7″ Remix of the same song is from CD 4. The special radio edit of 'Jesus to a Child' is from CD3 but this Japanese double CD also includes the other 'Jesus to a Child' radio edit (from CD 5 in the box). You get the idea.
While there doesn't appear to be anything exclusive on this set, if you don't want to fork out for that expensive box set then it's a reasonable option, particularly since it appears as if this is a Japan mini-LP CD, since the packaging is described as "original jacket" which normally means 'paper sleeve', aka vinyl replica.
The discs in this set are actually the Japanese blu-spec CD2 format, but rest assured that these are compatible with all CD players and so it shouldn't be an issue.
This special 2CD reissue of Older is released on 8 July 2022
Compare prices and pre-order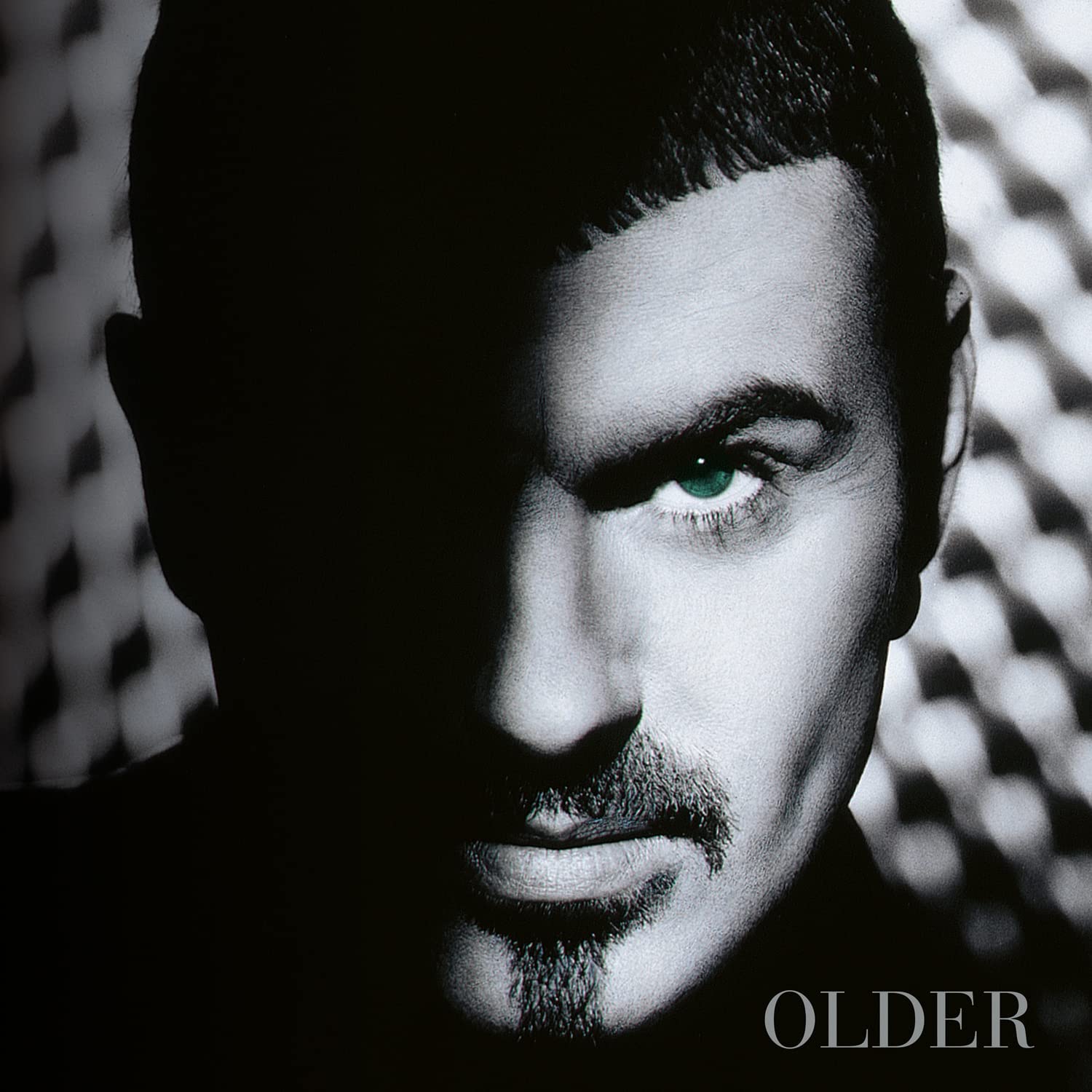 Older 2CD japan exclusive
Compare prices and pre-order
George Michael
Older - 3LP+5CD super deluxe box set
Compare prices and pre-order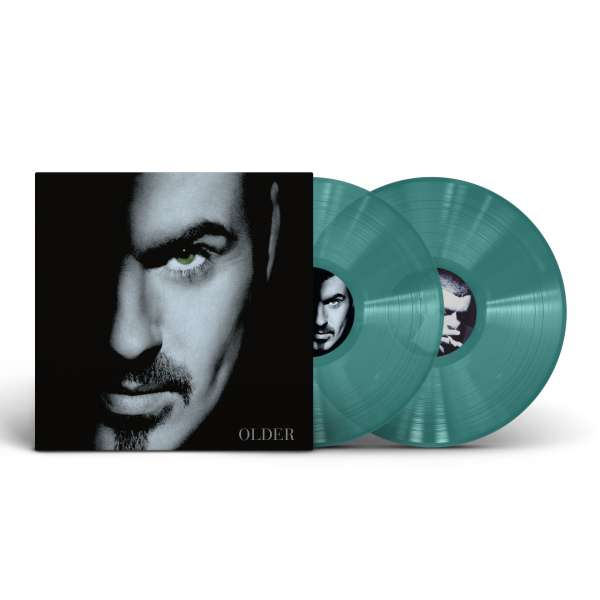 George Michael
Older 2LP - transparent green vinyl
Compare prices and pre-order
George Michael
Older - amazon exclusive 2LP white vinyl
Compare prices and pre-order
George Michael
Older - 2LP black vinyl
Tracklisting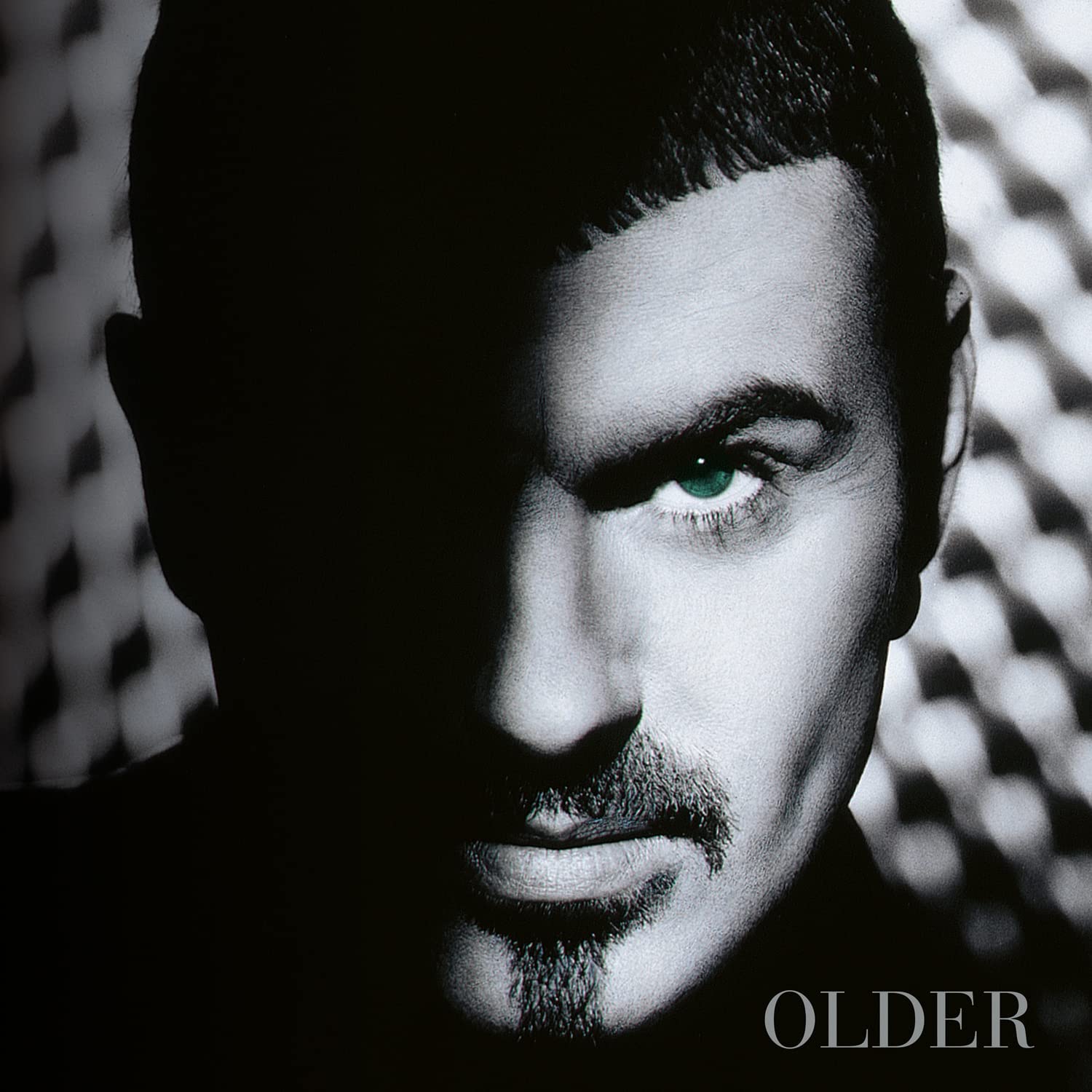 Older George Michael
/
Japan 2CD blu-spec CD2 double CD set
CD 1

Jesus to a Child
Fastlove
Older
Spinning The Wheel
It Doesn't Really Matter
The Strangest Thing
To Be Forgiven
Move on
Star People
You Have Been Loved
Free

CD 2

Star People '97 (Radio Edit)
Star People (Forthright Radio Edit)
Jesus to a Child (Special Radio Edit)
Jesus to a Child (Radio Edit)
Fastlove (Forthright Dub Remix)
Fastlove (Forthright Remix 7 inch version)
Fastlove (Promo Edit)
Spinning the Wheel (Forthright Extended 12 inch Club Mix)
Spinning the Wheel (Forthright Dub Mix)
Spinning the Wheel (The John Douglas Remix)
You Know That I Want To
The Strangest Thing '97 (Radio Version)
I'm Your Man (The John Douglas Remix)
Desafinado with Astrud Gilberto
Safe
Tracklisting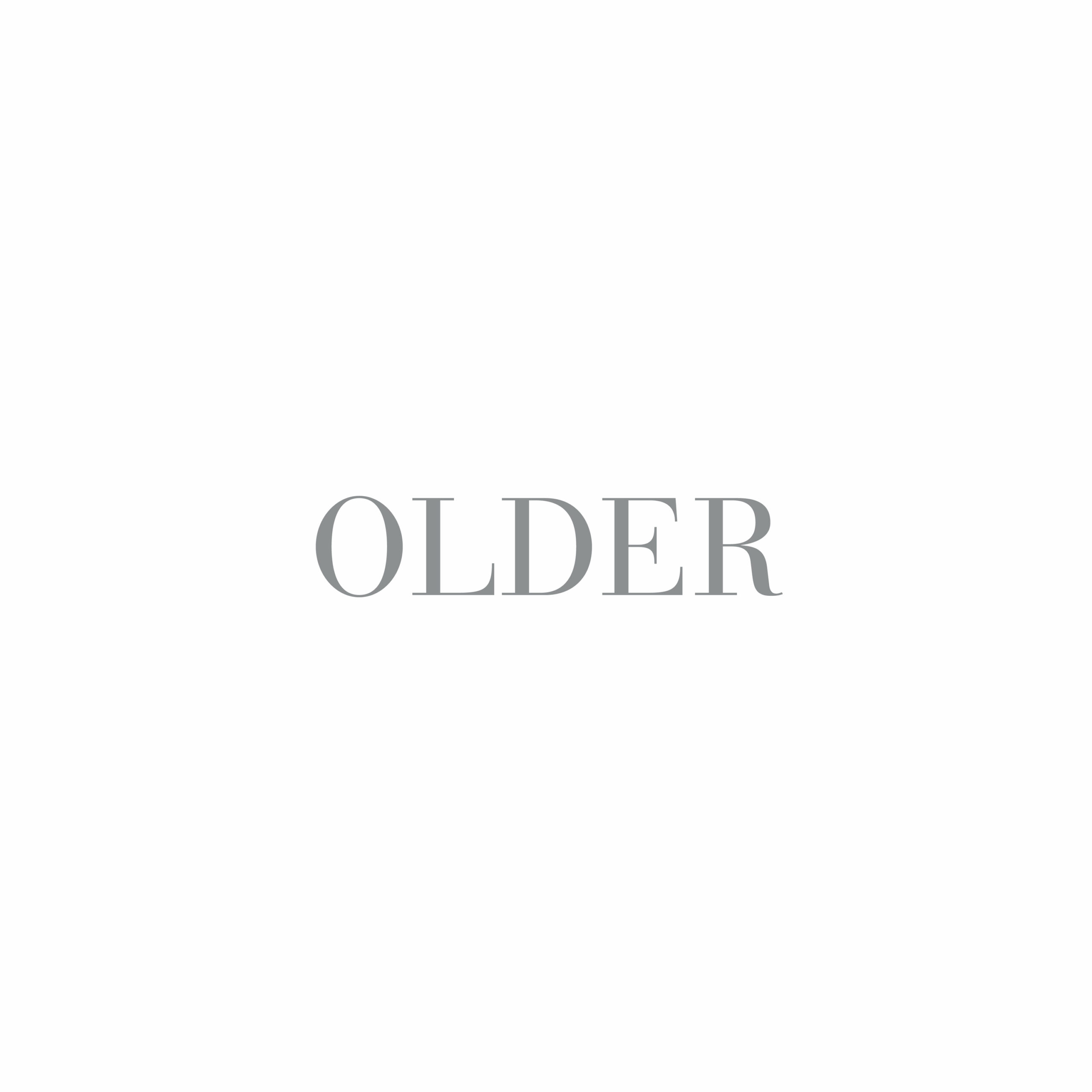 Older George Michael
/
3LP+5CD super deluxe edition
LP 1: Older

Side A

Jesus to a Child – 06:49
Fastlove – 05:27
Older – 05:32

Side B

Spinning the Wheel – 06:09
It Doesn't Really Matter – 04:49
The Strangest Thing – 06:00

LP 2: Older

Side C

To Be Forgiven – 05:21
Move On – 04:45
Star People – 05:15

Side D

You Have Been Loved – 05:27
Free – 02:59

LP 3: Upper

Side A

Fastlove, Pt. 2 – 04.54
Spinning The Wheel (Forthright Edit) – 04:41
Star People '97 (Radio Version) – 05:42

Side B

The Strangest Thing '97 (Radio Version) – 04.41
You Know That I Want To – 04.37
Safe – 4.27

CD 1: Older

Jesus to a Child – 06:49
Fastlove – 05:27
Older – 05:32
Spinning the Wheel – 06:09
It Doesn't Really Matter – 04:49
The Strangest Thing – 06:00
To Be Forgiven – 05:21
Move On – 04:45
Star People – 05:15
You Have Been Loved – 05:27
Free – 02:59

CD 2: Upper

Fastlove, Pt. 2 – 04.54
Spinning The Wheel (Forthright Edit) – 04:41
Star People '97 (Radio Version) – 05:42
The Strangest Thing '97 (Radio Version) – 04.41
You Know That I Want To – 04.37
Safe – 4.27

CD 3: Mixes One

Fastlove (A/C Summer Mix) – 04:55
Star People '97 (Radio Edit) – 04:39 *
Freedom '94 (Live Version) – 06:06
One More Try (Live Gospel Version) – 5.26
Star People (Unplugged) – 06:04
Spinning The Wheel (Radio Edit) – 05:00
Fastlove (Promo Edit) – 04:43 *
Jesus To A Child (Special Radio Edit) – 04:20 *
Spinning The Wheel (Forthright Dub Mix) – 06:48 *
Star People (Forthright Club Mix) – 09:17

* previously commercially unavailable

CD 4: Mixes Two

Fastlove (Forthright Extended 12″ Mix) – 09:23
Star People (Forthright Dub Mix) – 07:40
I'm Your Man (The Jon Douglas Remix) – 04:04
Fastlove Part II (Fully Extended Mix) – 09:36
Spinning The Wheel (Forthright Extended 12″ Club Mix) – 08:36 *
Star People (Galaxy Dub Mix) – 07:11
Fastlove (Forthright Remix 7" Version) – 04:25 *
I Can't Make You Love Me (Studio Version) – 05:20

* previously commercially unavailable

CD 5: Mixes Three

Desafinado – George Michael with Astrud Gilberto – 03:19
The Strangest Thing (Live) – 06:00
Star People (Forthright Radio Edit) – 04:33 *
The Strangest Thing '97 (Loop Ratz Mix) – 08:49
Fastlove (Forthright Dub Remix) – 08:32 *
Jesus to a Child (Radio Edit) – 06:07 *
Spinning The Wheel (The Jon Douglas Remix) – 06.38 **
Star People (Galaxy Mix) – 08.09
Older (Instrumental Version) – 05.29

* previously commercially unavailable
** previously unreleased