 News
Goldfrapp / Supernature green vinyl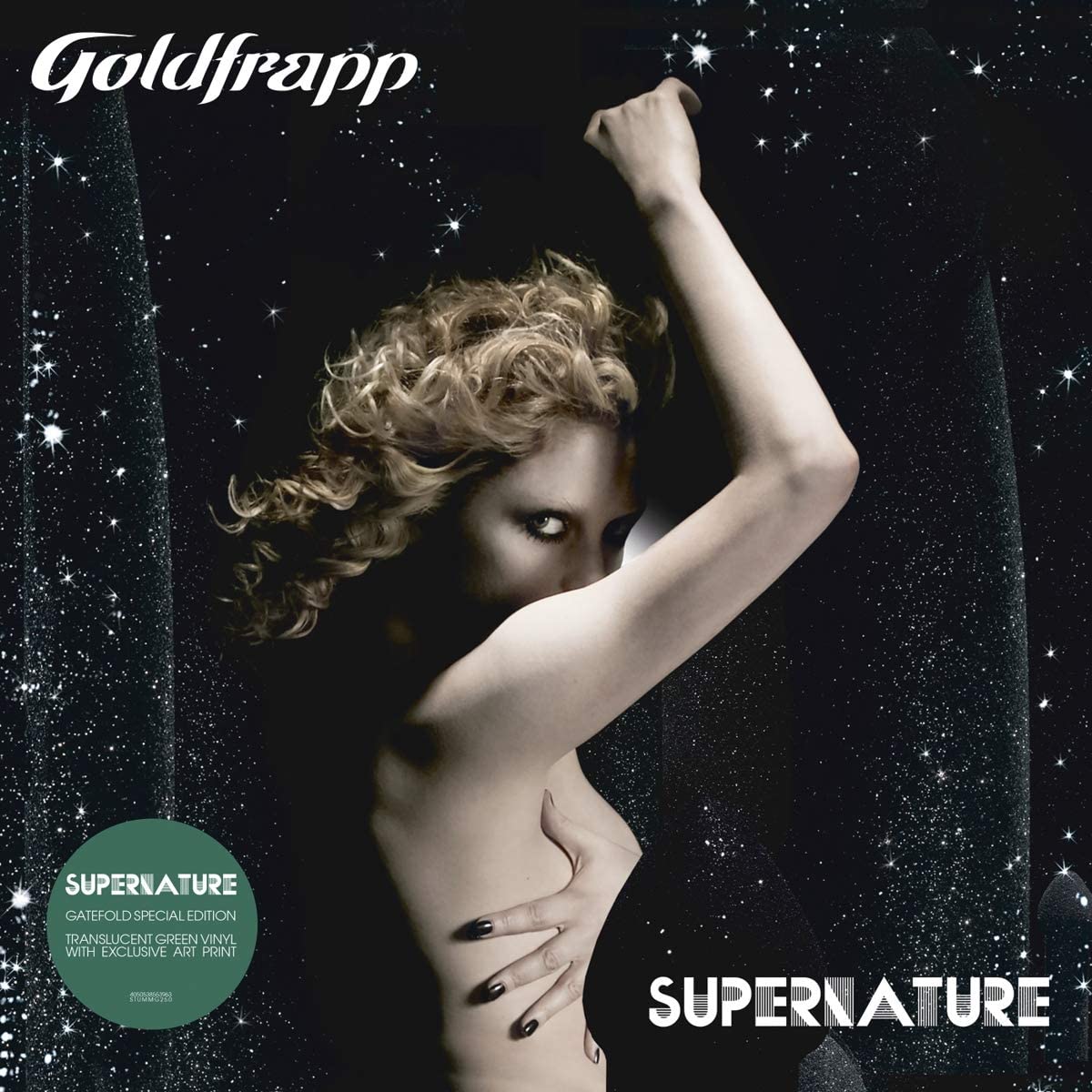 Delayed vinyl reissue • Includes exclusive art print
Mute/BMG's vinyl reissue of Goldfrapp's Supernature was originally scheduled for May but will now be issued in August.

The album reached number two back in 2005 and will be available on translucent green vinyl with an exclusive art print of the cover (by Mat Maitland), which looks very cool without the text (see image below).
Supernature pressed on translucent green vinyl with exclusive cover art print (click image to enlarge)
Supernature benefitted from two UK top ten singles in 'Ooh La La' and 'Number 1' and 'Ride A White Horse' wasn't far behind, galloping to number 15 before pulling up.
Supernature is reissued on vinyl on 14 August 2020.
Compare prices and pre-order
Goldfrapp
Supernature [Limited Edition Colour Vinyl]
Side 1
1. Ooh La La
2. Lovely 2 C U
3. Ride a White Horse
4. You Never Know
5. Let It Take You
Side 2
1. Fly Me Away
2. Slide In
3. Koko
4. Satin Chic
5. Time Out from the World
6. Number 1