 News
Last chance to order the Bob Dylan blu-ray audio
Pre-orders for Time Out Of Mind are about to close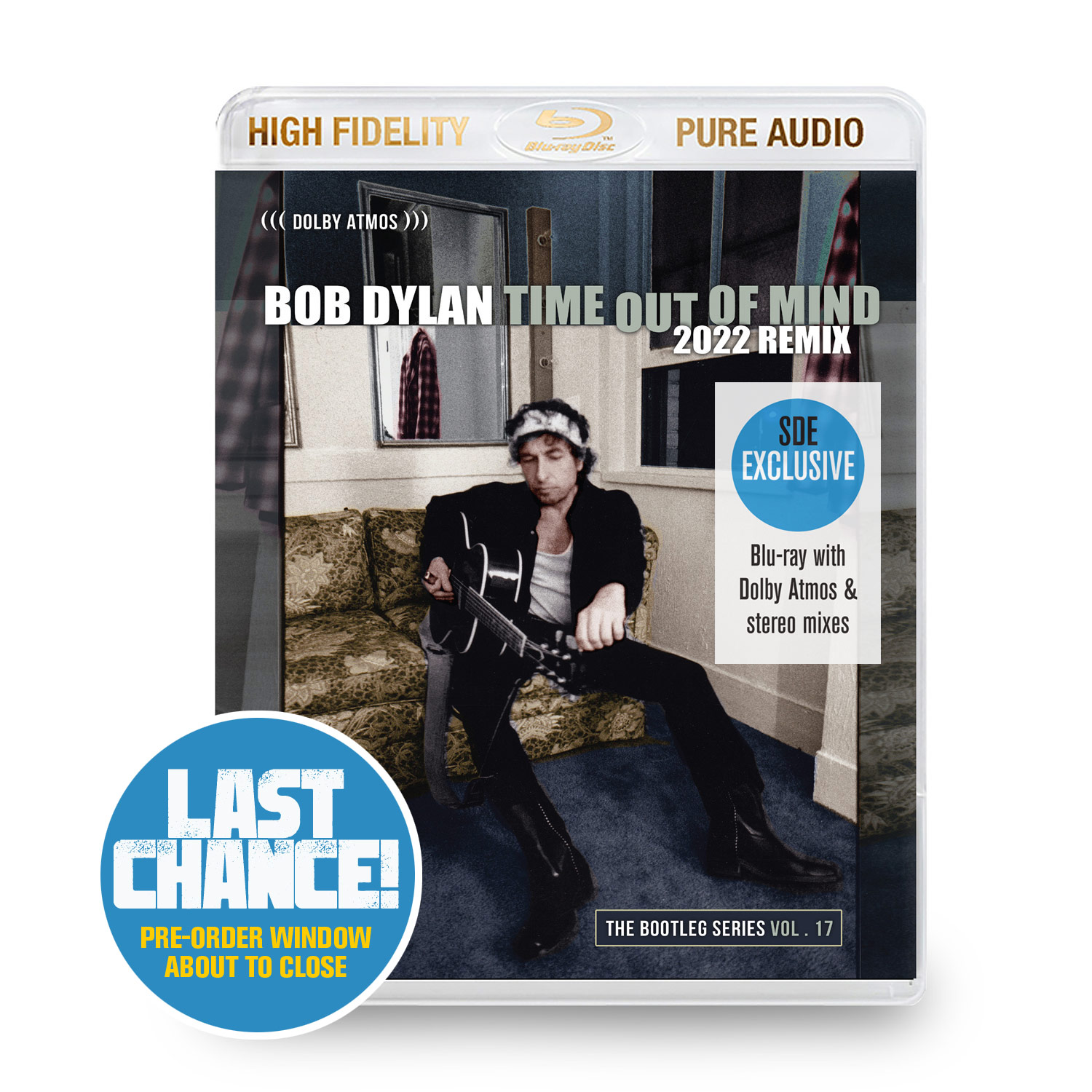 Thanks for all your enthusiasm for the Bob Dylan Time Out Of Mind blu-ray audio, which is #8 in the SDE Surround Series.
The pre-order window is about to close although we'll extend it by a couple of days so that you have one last weekend to secure your copy of this item.
The Blu-ray Audio features an immersive Dolby Atmos Mix of Time Out Of Mind (2022 Remix) and a hi-res stereo mix (96/24) of the same. Both versions are only available physically on this blu-ray, which is a global exclusive for SDE.
Don't miss out! Place your pre-order by either heading off to the SDE shop using this link, or alternatively use the buy button ('add to cart') below. Remember this product is exclusive to SDE – we ship worldwide.
The Time Out Of Mind blu-ray audio is a collaboration between Sony Music and SDE and will be released on 28 April 2023. Your blu-ray will ship in a free collectors' edition SDE Surround Series slipcase.
---
TECHNICAL NOTES: This blu-ray audio requires a blu-ray player. Decoding the Dolby Atmos mix requires a Dolby Atmos-certified soundbar or a Dolby Atmos-compatible AV Receiver/Amp. The Dolby Atmos mix will 'fold down' to 5.1 or stereo if a Dolby Atmos decoder is not detected.
EU SHIPPING NOTES: If you are ordering from the EU please be aware that that goods may be subject to import VAT when they arrive from the UK. The prices the SDE shop charge you do not include VAT
Tracklisting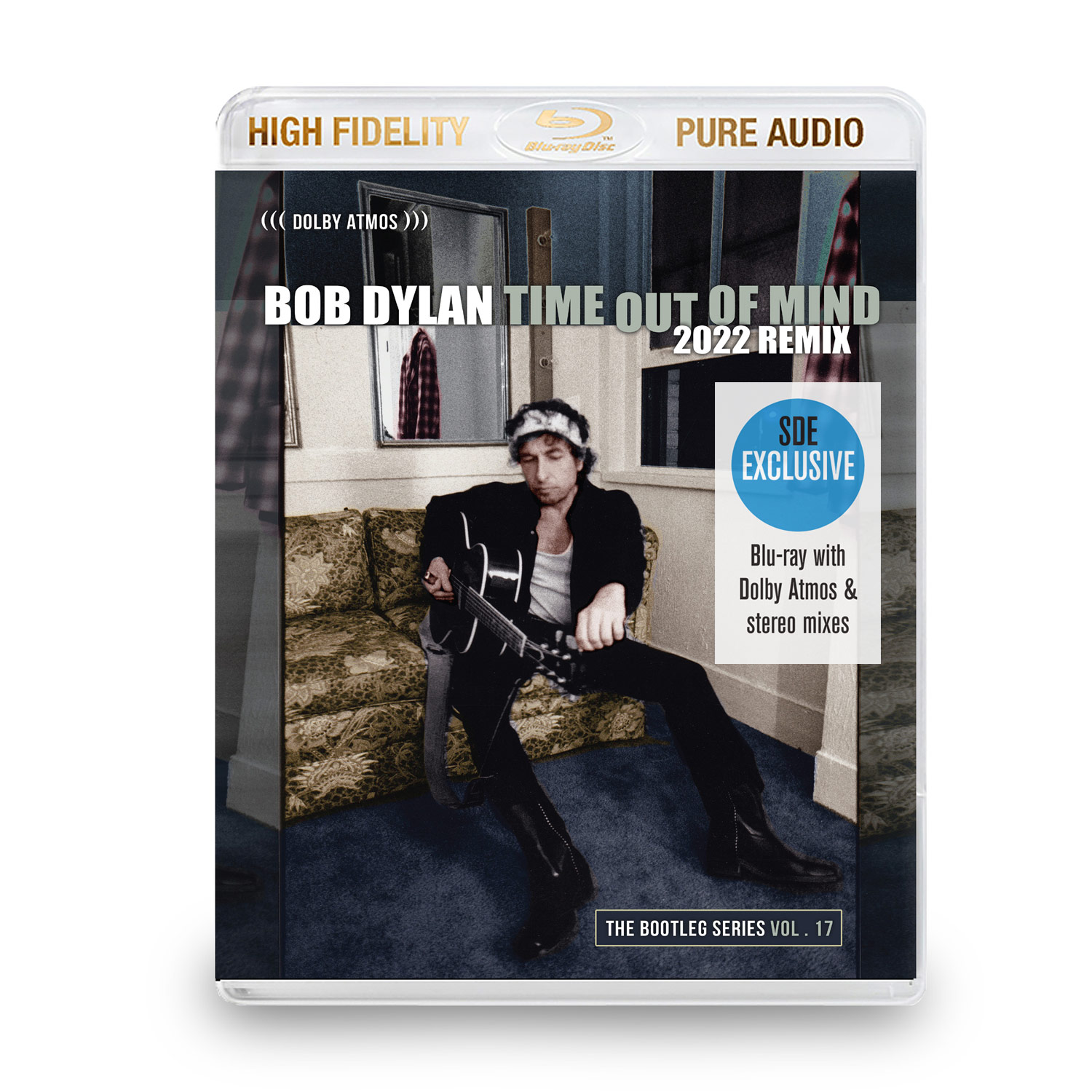 Time Out Of Mind (2022 Remix) Bob Dylan
/
Dolby Atmos and 96/24 Hi-res Stereo versions of Time Out Of Mind (2022 Remix)

Love Sick
Dirt Road Blues
Standing in the Doorway
Million Miles
Tryin' to Get to Heaven
'Til I Fell in Love with You
Not Dark Yet
Cold Irons Bound
Make You Feel My Love
Can't Wait
Highlands
The SDE Surround Series is an initiative where SDE partners with labels to bring you exclusive limited physical editions of albums in immersive audio, including Dolby Atmos, 5.1 and Quad Mixes. Titles so far have been:
#1 Tears For Fears: The Tipping Point
#2 xPropaganda: The Heart Is Strange
#3 Gilbert O'Sullivan: Driven
#4 Shakespears Sister: Hormonally Yours
#5 Brian Eno: FOREVERANDEVERNOMORE
#6 Orbital: Optical Delusion
#6.5 Various Arists: Concert For George
#7 Ten Years After: A Space In Time