 News
The Magpie Salute / High Water 1
Rich Robinson's new band • Debut studio album • Limited clear 2LP vinyl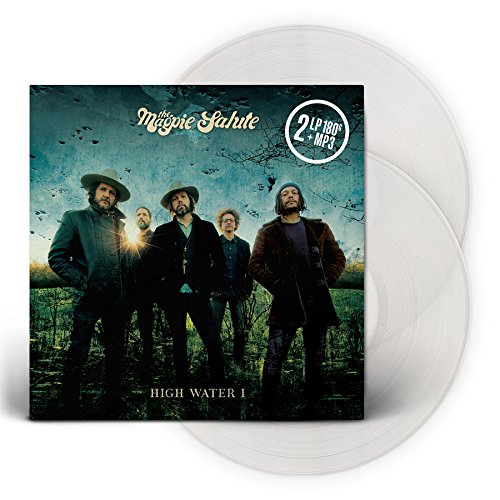 The Magpie Salute is an American rock band formed a couple of years ago by former Black Crowes guitarist Rich Robinson and they will release their debut studio album High Water 1 in August.

The band features other former members of the Black Crowes, namely Marc Ford and Sven Pipien. Other players include Matt Slocum, Joe Magistro, Adrien Reju and Katrine Ottosen.

The new 12-track album was recorded in Dark Horse Studios in Nashville and you can preview the first single Send Me An Omen, below.



A special double transparent vinyl edition is available to pre-order (for a good price) or you can opt for good old fashioned black. Both come with download codes. The humble CD is the other physical option.

High Water 1 will be released on 10 August 2018.


Compare prices and pre-order
The Magpie Salute
High Water 1 - 2LP clear vinyl
Compare prices and pre-order
The Magpie Salute
High Water 1 - 2LP black vinyl
Compare prices and pre-order
The Magpie Salute
High Water 1 - CD Edition
Side 1
1. Mary The Gypsy

2. High Water

3. Send Me An Omen
Side 2
1. For The Wind

2. Sister Moon

3. Color Blind
Side 3
1. Take It All

2. Walk On Water

3. Hand In Hand
Side 4
1. You Found Me

 2. Can You See

 3. Open Up