 News
Moloko / Statues limited edition 2LP blue 'marbled' vinyl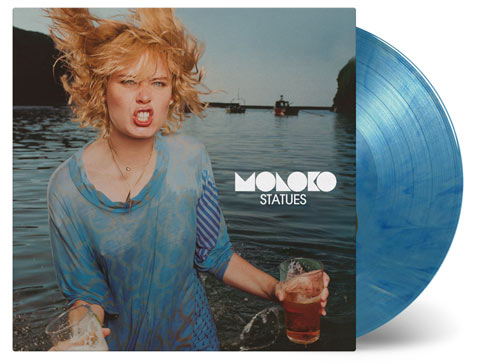 Moloko's final album, Statues, will be issued as a limited 2LP coloured vinyl pressing in November.

The 2003 album features the top 20 singles singles 'Familiar Feeling' and 'Forever More' and is the final 2LP coloured vinyl reissue from Music On Vinyl.
This comes pressed on blue 'marbled' vinyl, which is actually a mix of blue and white. Each record will have a unique marbled pattern. Statues will be released on 22 November 2019 and can be pre-ordered via the SDE shop using this link or the button below. Some of the other titles are still available (Things To Make And Do is still a pre-order – it is released in a couple of weeks).
Side A
1. Familiar Feeling
2. Come On
3. Cannot Contain This
Side B
1. Statues
2. Forever More
Side C
1. Blow X Blow
2. 100%
3. The Only Ones
Side D
1. I Want You
2. Over & Over