 News
Parlophone announce David Bowie RSD release + streaming rarities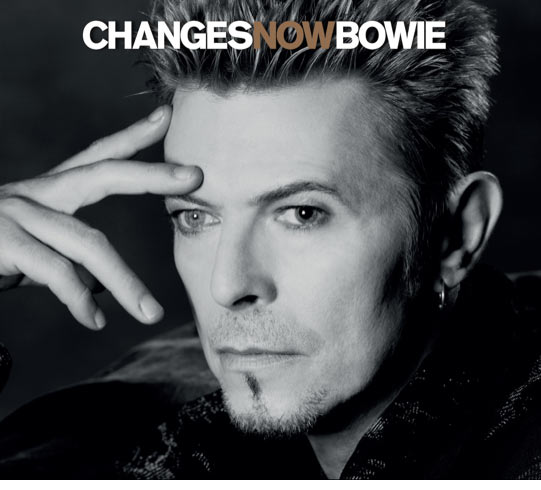 1997 radio session to be released on CD and vinyl for RSD • Plus, six unreleased tracks issued over the next six weeks on streaming platforms
On what would have been David Bowie's 73 birthday, Parlophone have announced that a nine-track album called CHANGESNOWBOWIE will be issued on Record Store Day this year (18 April 2020).

This album features a radio session recorded for radio and broadcast by the BBC on David's 50th birthday on 8 January 1997. This is a mostly acoustic session and it features an interesting collection of songs, including 'The Supermen' (from The Man Who Sold The World), 'Repetition' (from Lodger) and Tin Machine II album track 'Shopping For Girls'. Earthling came out less than a month after this broadcast so that gives you a good feel for this era. The musicians accompanying Bowie are Gail Ann Dorsey (bass, vocals), Reeves Gabrels (guitars) and Mark Plati (keyboards and programming).
The 'cover' for streaming EP 'Is It Any Wonder?'
CHANGESNOWBOWIE will be released in 'limited quantities' for Record Store Day on vinyl LP and (surprisingly) CD. While we wait for April to come around, Parlophone are also treating us to six previously unreleased rarities from David's archive as a special streaming-only EP – called Is It Any Wonder? – which will be 'assembled' over six weeks, as one track per week is made available.
Slightly confusingly, the first track to be made available from Is It Any Wonder? is actually on the forthcoming CHANGESNOWBOWIE physical release. It's 'The Man Who Sold The World (ChangesNowBowie Version)'. The other five tracks will have nothing to do with CHANGESNOWBOWIE and will 'drop' (as the kids say) once a week, starting on Friday 17 January 2020.
Watch this space for more updates, particularly with regards to Is It Any Wonder? Meanwhile, have a listen to 'The Man Who Sold The World (ChangesNowBowie Version),' below.
CHANGESNOWBOWIE
01. The Man Who Sold The World
02. The Supermen
03. Andy Warhol
04. Repetition
05. Lady Stardust
06. White Light White Heat
07. Shopping For Girls
08. Quicksand
09. Aladdin Sane