 News
Pre-order a signed CD of Michael Kiwanuka's new album 'Kiwanuka'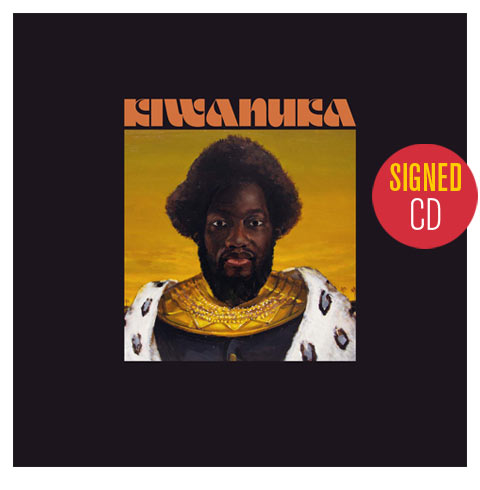 Michael Kiwanuka's follow up to the brilliant Love & Hate will be released in October. The album is called simply Kiwanuka and you can pre-order a signed CD in the UK right now.

The album sees Kiwanuka reunite with the team that helped to create Love & Hate, songwriter and producer Brian 'Danger Mouse' Burton and British hip hop producer Inflo, with sessions starting in LA as long ago as May 2017.

'Cold Little Heart' from the last album was used on HBO's Big Little Lies
Speaking about the new record, Michael has the following to say: "The last album came from an introspective place and felt like therapy, I guess," he reasons, surveying it all. "This one was a bit more about feeling comfortable in who I am and asking what I wanted to say. Like, how could I be bold and challenge myself and the listener? It is about self-acceptance in a bit more of a triumphant rather than a melancholy way."
Kiwanuka is released on 1 November 2019 (previously 25 Oct). You can preview 'You Ain't The Problem' from the new album, above.
The signed CD edition can be pre-ordered from Amazon UK and 2LP black vinyl is also available. Kiwanku's official store has pink vinyl and various bundles.
1. You Ain't The Problem
2. Rolling
3. I've Been Dazed
4. Piano Joint (This Kind Of Love) Intro
5. Piano Joint (This Kind Of Love)
6. Another Human Being (Interlude)
7. Living In Denial
8. Hero
9. Hard To Say Goodbye
10. Final Days
11. Interlude (Loving The People)
12. Solid Ground
13. Light