 News
Pre-order a SIGNED copy of Pixies' Beneath The Eyrie on CD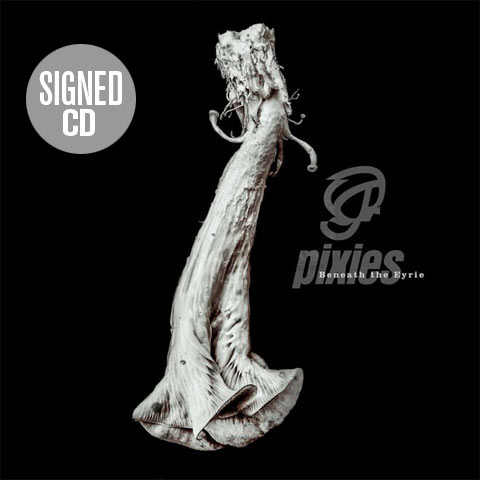 The Pixies forthcoming album Beneath The Eyrie is now available via Amazon UK as an exclusive signed CD edition.

The album was announced earlier this month with an exclusive box available via the band's official store, but nothing signed was available.
So this is therefore a great opportunity to pick up a signed CD album for a very cheap price!
Beneath The Eyrie will be released on 13 September 2019.
Compare prices and pre-order
Pixies
Beneath the Eyrie (Signed Amazon Exclusive Edition)
1. In The Arms Of Mrs Mark Of Cain
2. On Graveyard Hill
3. Catfish Kate
4. This Is My Fate
5. Ready For Love
6. Silver Bullet
7. Long Rider
8. Los Surfers Muertos
9. St. Nazaire
10. Bird Of Prey
11. Daniel Boone
12. Death Horizon