 News
Pre-order the new James Blunt album as an exclusive signed CD edition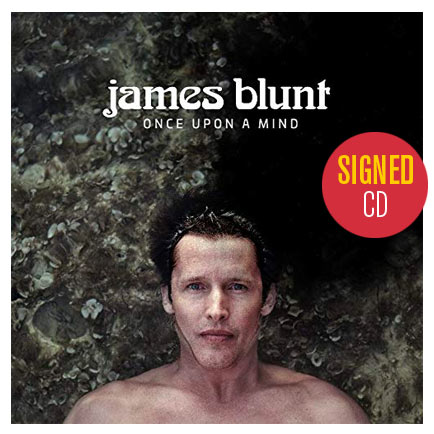 James Blunt has a new album out in October called Once Upon A Mind and it is available to pre-order as a SIGNED CD edition via Amazon UK

This will be the former British Army Officer's sixth studio album and is a relatively quick follow-up to 2017's The Afterlove.
The 11-track album is also available on vinyl and Blunt will be touring Europe early next year. Once Upon A Mind is released on 25th October 2019. The signed CD is available for £9.99.
Compare prices and pre-order
James Blunt
Once Upon A Mind - exclusive signed CD
Compare prices and pre-order
James Blunt
Once Upon A Mind - vinyl LP
Compare prices and pre-order
James Blunt
Once Upon A Mind - standard CD
1. The Truth
2. Cold
3. Champions
4. Monsters
5. Youngster
6. 5 Miles
7. How It Feels To Be Alive
8. I Told You
9. Halfway
10. Stop The Clock
11. The Greatest