 News
Rain Tree Crow reissued on 180g vinyl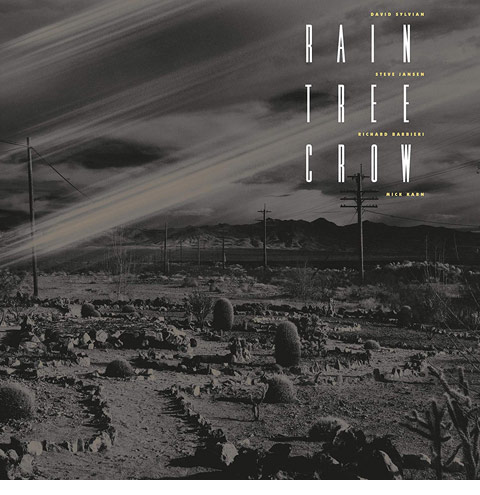 As predicted, when the David Sylvian vinyl reissues were announced, the 1991 Japan reunion album called Rain Tree Crow is also getting the same reissue treatment in March.

Recorded in 1989 and 1990, the album featuring David Sylvian, Steve Jansen, Richard Barbieri, and Mick Karn (with additional contributions from Bill Nelson, Phil Palmer, and Michael Brook) and most of the material on this album was derived from group improvisations, in the studio. It was the first time the four members of Japan had collaborated since 1982.
It has been 28 years since this has been available on vinyl. This new edition is a 180g pressing and comes with a download card. It's released on 29 March 2019 and is available via the SDE shop, as well as the usual channels.
Compare prices and pre-order
Rain Tree Crow
Rain Tree Crow [VINYL]
Side A
1. Big Wheels In Shanty Town
2. Every Colour You Are
3. Rain Tree Crow
4. Red Earth (As Summertime Ends)
5. Pocket Full Of Change
Side B
1. Boat's For Burning
2. New Moon At Red Deer Wallow
3. Blackwater
4. A Reassuringly Dull Sunday
5. Blackcrow Hits Shoe Shine City
6. Scratchings On The Bible Belt
7. Cries and Whispers