 News
David Sylvian / samadhisound 2003-2014: Do You Know Me Now?
Limited edition 10CD box set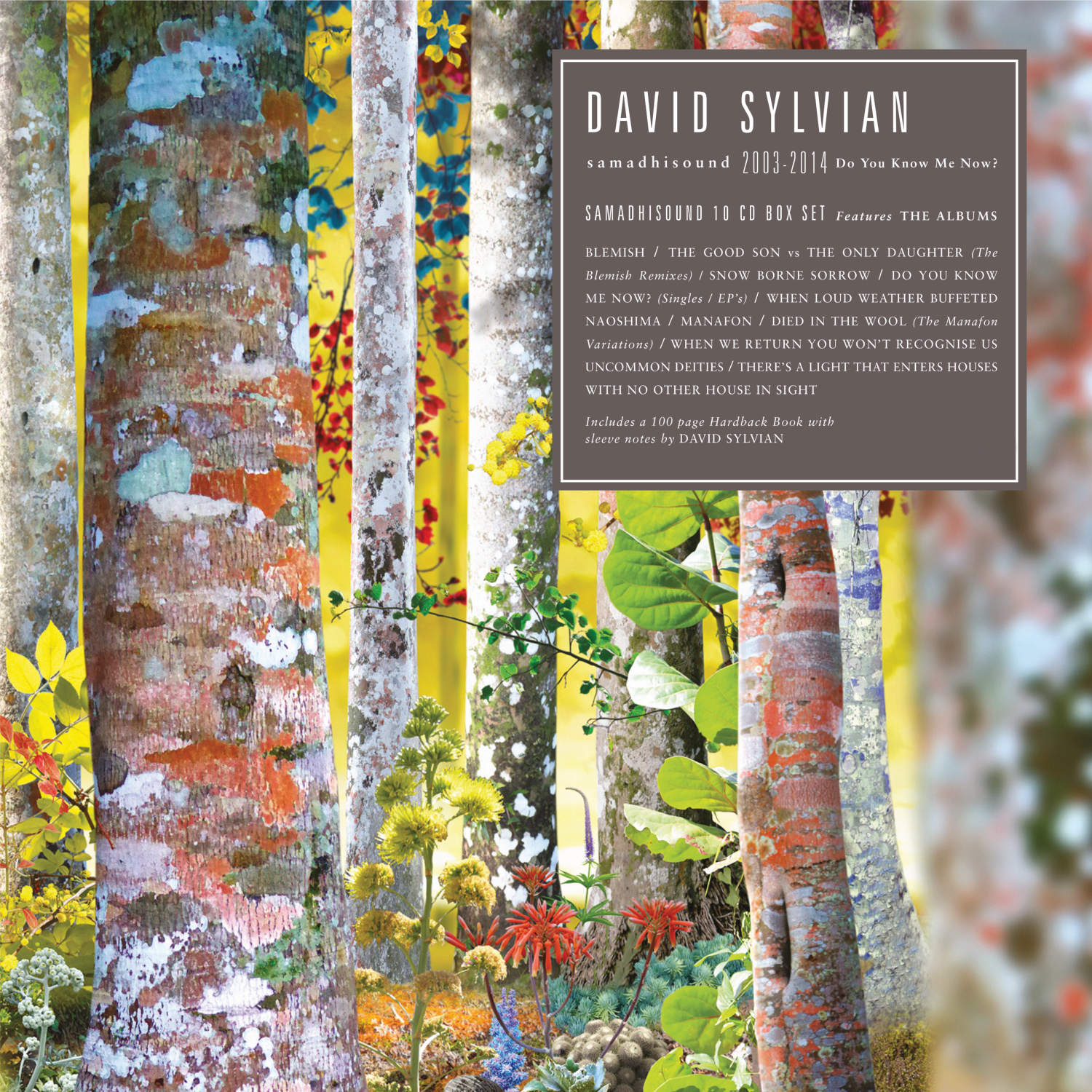 A new David Sylvian 10CD box set that focuses on his post-Virgin output will be released in August. samadhisound 2003–2014 Do You Know Me Now? contains all of David Sylvian's solo albums issued between 2003 and 2014, plus the albums recorded with Nine Horses, Jan Bang & Erik Honoré and Franz Wright & Christian Fennesz. The set also contains an exclusive compilation CD, Do You Know Me Now? featuring non-album tracks recorded with Ryuichi Sakamoto and Nine Horses.
This new archival release is presented as a 10-inch deluxe set (think Lennon or Bobbie Gentry) and comes with a stunning 100-page hardcover book, art directed by Sylvian and with design and calligraphy by Chris Bigg. Photography is by Ruud Van Empel. The 10 discs are spread across three separate CD folio/folders and artist/musician Lance Austin Olsen has handled the design for these.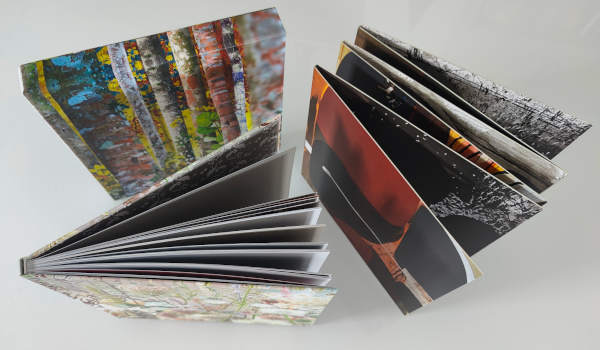 The book offers previously unseen artwork and contextual essays by David Sylvian and renowned graphic designer and author Adrian Shaughnessy on the visual aesthetic of the samadhisound label
Speaking of his time releasing music via samadhisound, Sylvian says "Although I personally maintain samadhisound is the home of my best work it was produced during a very turbulent period that precipitated some devastating changes in my life. I can't gloss over this fact as it's incorporated into, and informs the material in many ways. Maybe that's why, after all this time, outside of any possible musical innovation, it remains so important to me."
samadhisound 2003–2014 Do You Know Me Now? will be released on 4 August 2023 via UMR/samadhisound and is a D2C (direct to consumer) only, so it can't be found via normal channels (Rough Trade, HMV, Amazon, JPC etc.). It's available via David Sylvian's web shop.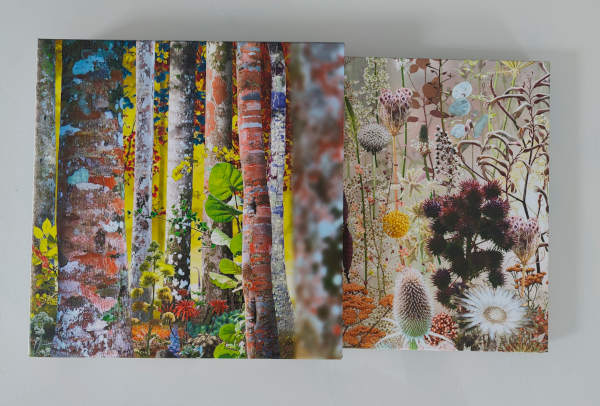 Tracklisting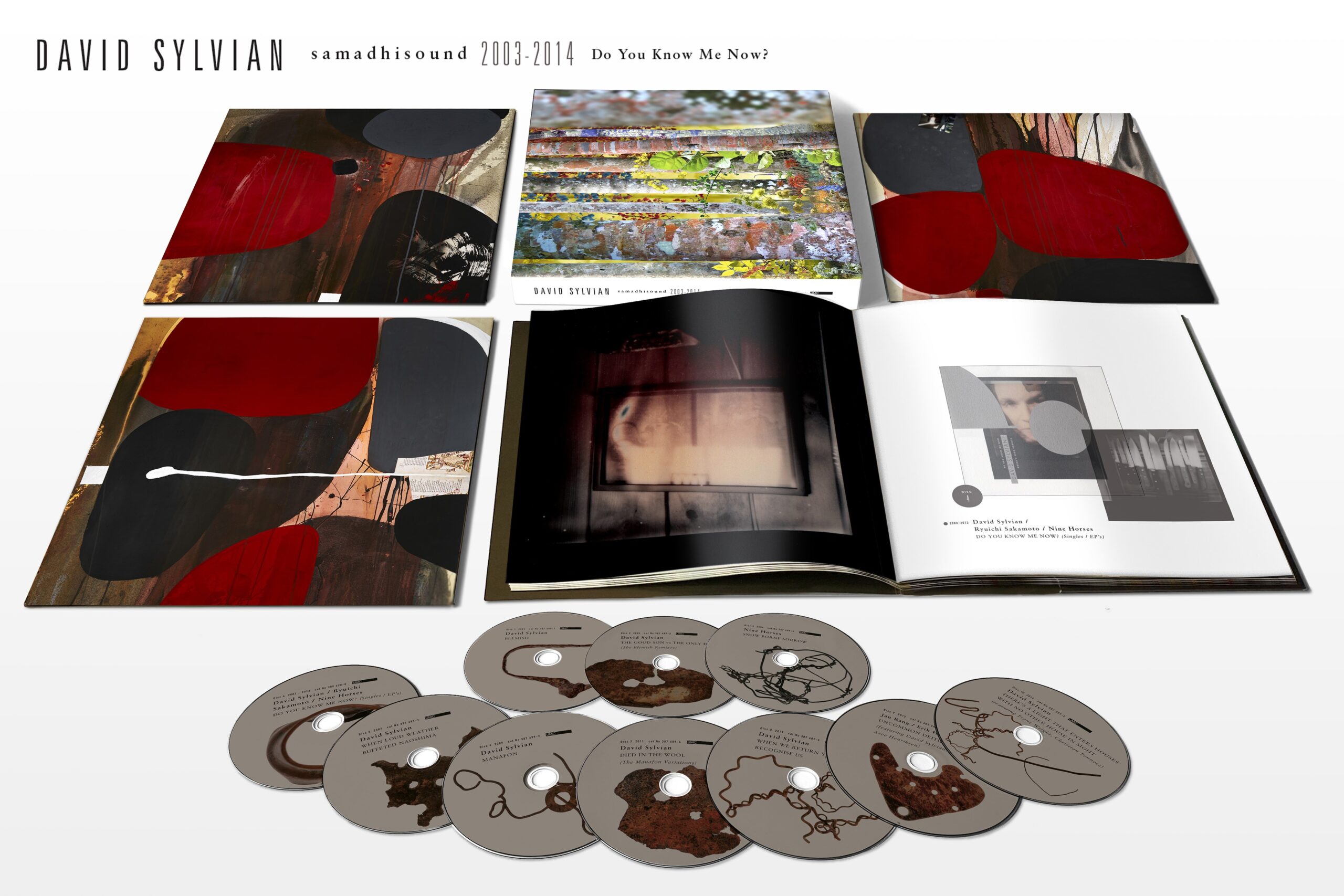 Samadhisound 2003-2014 David Sylvian
/
10CD box set
CD 1: Blemish – David Sylvian

Blemish (13:42)
The Good Son (5:25)
The Only Daughter (5:28)
The Heart Knows Better (7:51)
She Is Not (0:45)
Late Night Shopping (2:54)
How Little We Need To Be Happy (3:22)
A Fire In The Forest (4:14)

CD 2: The Good Son Vs. The Only Daughter – The Blemish Remixes – David Sylvian

The Only Daughter: Remixed by Ryoji Ikeda (5:49)
Blemish: Remixed by Burnt Friedman (4:50)
The Heart Knows Better: Remixed by Sweet Billy Pilgrim (5:29)
A Fire In The Forest: Remixed by Readymade FC (5:05)
The Good Son: Remixed by Yoshihiro Hanno (4:33)
Late Night Shopping: Remixed by Burnt Friedman (2:51)
How Little We Need To Be Happy: Remixed by Tatsuhiko Asano (4:35)
The Only Daughter: Remixed by Jan Bang and Erik Honoré (5:28)
Blemish: Remixed by Akira Rabelais (10:10)

CD 3 Snow Borne Sorrow – Nine Horses

Wonderful World (6:02)
Darkest Birds (5:03)
The Banality of Evil (7:59)
Atom and Cell (7:06)
A History of Holes (8:02)
Snow Borne Sorrow (6:23)
The Day The Earth Stole Heaven (3:19)
Serotonin (5:54)
The Librarian (9:01)

CD 4: Do You Know Me Now? – David Sylvian / Ryuichi Sakamoto / Nine Horses

World Citizen -Short Version (6:46)
World Citizen – I Won't Be Disappointed (6:06)
World Citizen – Ryoji Ikeda remix (4:59)
Money For All (4:08)
Get The Hell Out (5:36)
The Banality of Evil – Burnt Friedman remix (6:48)
Wonderful World– Burnt Friedman remix (7:04)
Birds Sing For Their Lives (7:02)
Serotonin – Burnt Friedman remix (4:51)
Money For All – Version (4:00)
Get The Hell Out – Burnt Friedman remix (5:02)
When Monday Comes Around (5:58)
Do You Know Me Now? (4:20)
Where's Your Gravity? (5:37)

CD 5: When Loud Weather Buffeted Naoshima – David Sylvian

When Loud Weather Buffeted Naoshima (70:00)

CD 6: Manafon – David Sylvian

Small Metal Gods (5:48)
The Rabbit Skinner (4:41)
Random Acts of Senseless Violence (7:06)
The Greatest Living Englishman (10:54)
125 Spheres (0:29)
Snow White in Appalachia (6:35)
Emily Dickinson (6:25)
The Department of Dead Letters (2:25)
Manafon (5:22)

CD 7: Died In The Wool – Manafon Variations – David Sylvian

Small Metal Gods – Died In The Wool – Version (5:09)
Died In The Wool (6:03)
I Should Not Dare ( for N.O) (3:24)
Random Acts of Senseless Violence – Died In The Wool version(6:24)
A Certain Slant of Light ( for M.K.) (3:28)
Anomaly at Taw Head (5:06)
Snow White in Appalachia – Died In The Wool version (5:59)
Emily Dickinson – Died In The Wool Version (3:35)
The Greatest Living Englishman – Coda (3:06)
Anomaly at Taw Head ( A Haunting) (3:12)
Manafon – Died In The Wool version (4:05)
The Last Days of December (6:16)

CD 8: When We Return You Won't Recognise Us – David Sylvian

When We Return You Won't Recognise Us (18:15)

CD 9: Uncommon Deities – Jan Bang & Erik Honoré with David Sylvian / Sidsel Endresen / Arve Henriksen

The God of Single Cell Organisms (3:37)
The God of Sleeplessness (4:29)
The God of Silence (4:19)
The God of Smaller Gods (4:04)
The God of Small Caresses (5:51)
The God of Black Holes (3:57)
The God of Adverbs (4:20)
The Ruminative Gap (3:18)
 The God of Crossroads (3:19)
The God of Tiny Island (5:06)
The God of Gradual Abduction (5:27)
I Swallowed Earth for This (3:18)

CD 10: There's A Light That Enters Houses With No Other House In Sight – David Sylvian / Franz Wright / Christian Fennesz

There's A Light That Enters Houses With No Other House In Sight (64:24)