 News
Ram On: Tribute album features original Ram musicians and a host of talent
More Ram news Brung to Ewe by SDE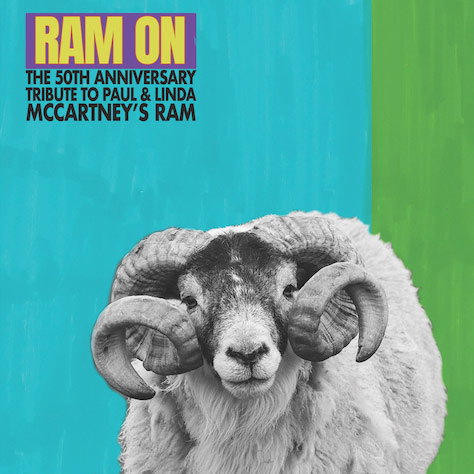 Paul and Linda McCartney's Ram album from 1971 has been covered in its entirety by a collective of musicians lead by Denny Seiwell, the original drummer on the record (and Wings member from 1971-1973) and producer/multi-instrumentalist Fernando Perdomo.

The album is called Ram On: The 50th Anniversary Tribute to Paul & Linda McCartney's Ram and features all 12 tracks from the album, in order, plus a few bonus numbers at the end.
The idea for Ram On, was born in 2020 from a discussion between Fernando Perdomo and Denny Seiwell. The pair produced and play on the tribute album and are joined by original guitarist David Spinozza and Marvin Stamm (who played flugelhorn on 'Uncle Albert/Admiral Halsey'). If you are wondering, Hugh McCracken, the other session guitarist on the original album, sadly died in 2013. Davey Johnstone (Elton John Band) and Will Lee (The Fab Faux) also play on the record which features contributions from over 100 musicians!
A 'second generation' of musicians contribute including Dave Depper (Death Cab For Cutie), Lauren Leigh, Cindy Wassermann and Frank Drennan (Dead Rock West) and multi-instrumentalist Timmy Sean. Each song has a guest vocalist including Brian Wilson's daughter Carnie Wilson (Wilson Phillips), Dan Rothchild (Heart, Sheryl Crow) Pat Sansone (Wilco), Joey Santiago (Pixies), Eric Dover (Jellyfish, The Lickerish Quartet) and Durga McBroom (Pink Floyd, Blue Pearl).
I've been lucky enough to hear the whole album and it's uncanny. It effortlessly captures the beauty, spirit and charm of Paul and Linda's original. It's wonderful listening out for all the little details that get recreated and I was grinning away. Of course, having some of the original players, especially Denny and David Spinozza, gives it a thick layer of authenticity and really elevates the whole thing; the production is incredible.
And the vocalists do an amazing job. Having to match with Paul McCartney's vocal range circa 1971 is no mean feat. I was deeply impressed with Dan Rothchild's contributions, especially on 'Heart of the Country' and I think Linda would love Carnie Wilson singing her parts on 'Long Haired Lady'.
As a massive fan of the original record, I was surprised to come away with a new found appreciation for the album, via Ram On. I already knew Ram inside out, and yet this tribute just feels so genuine; there's so much passion and enthusiasm on show. It's rather infectious.
Ram On is only available on CD, for now, although we hope the label might consider a vinyl edition at some point. It is released on 14 May 2021 via Spirit of Unicorn Music.
Compare prices and pre-order
Fenando Perdomo & Denny Seiwell
Ram On - CD
Tracklisting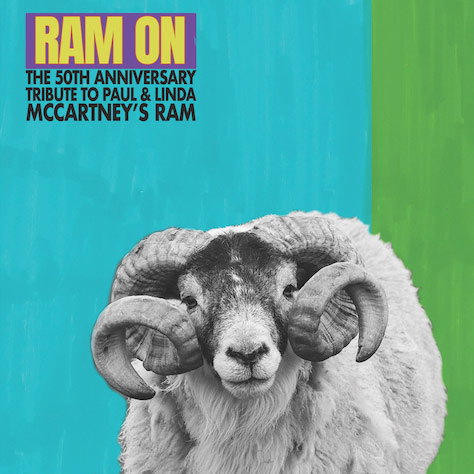 Ram On Various Artists
/
Features Fernando Perdomo, Denny Seiwell, David Spinozza et al
CD

Too Many People feat Dan Rothchild
3 Legs feat The Dirty Diamond and Durga McBroom
Ram On feat Pat Sansone
Dear Boy feat Adrian Bourgeois
Uncle Albert/Admiral Halsey feat Bebopalula
Smile Away feat Timmy Sean
Heart of the Country feat Dan Rothchild
Monkberry Moon Delight feat Timmy Sean
Eat At Home feat Dead Rock West
Long Haired Lady feat Rob Bonfiglio and Carnie Wilson
Ram On Reprise feat Pat Sansone
Backseat of My Car feat Brentley Gore
Another Day feat Gordon Michaels
Oh Woman Oh Why feat Eric Dover and Lauren Leigh
Too Many People (Slight Return)