 News
Shed Seven / A Maximum High 25th anniversary reissue
Box set and expanded 3LP vinyl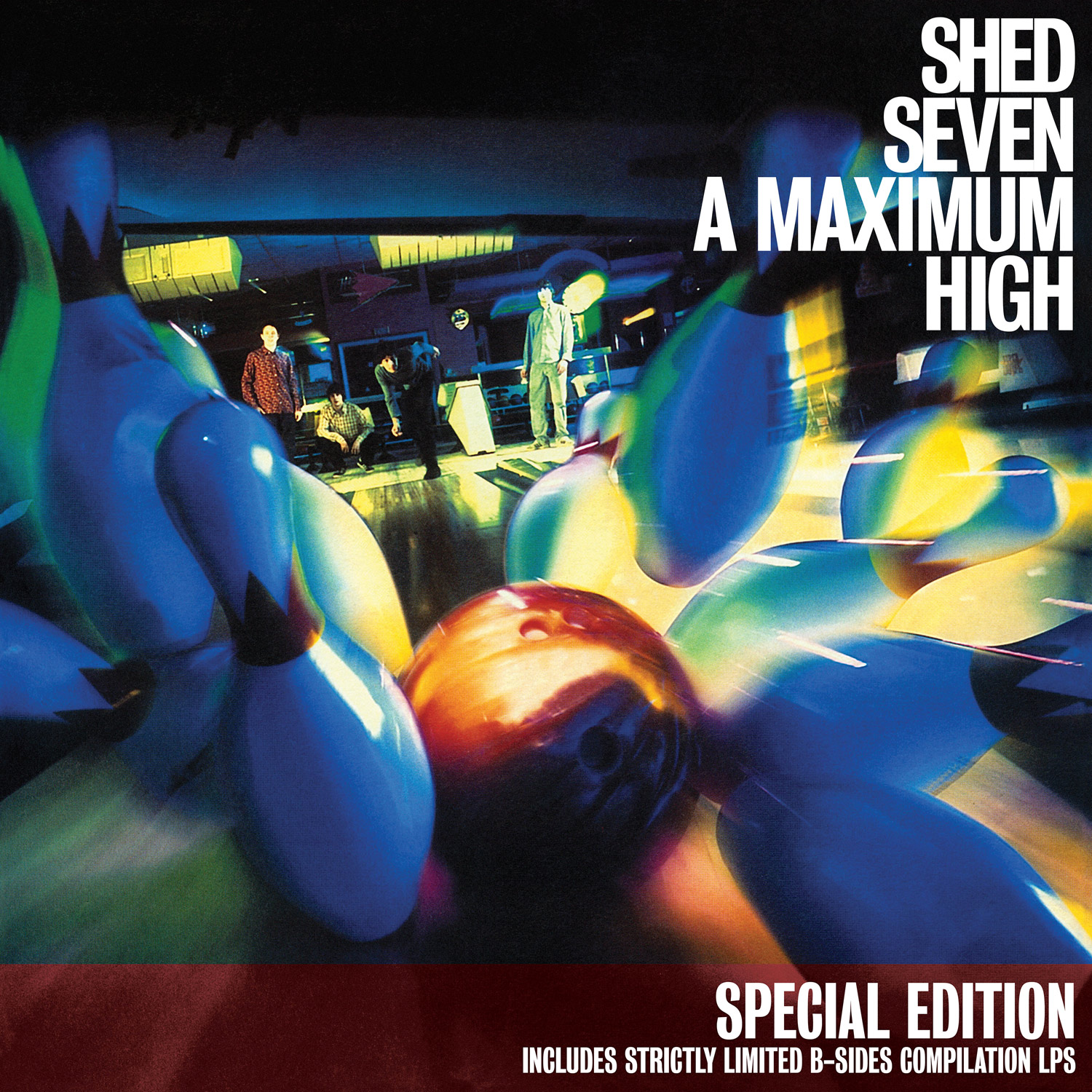 Shed Seven's 1996 album, A Maximum High, is reissued for its 25th anniversary as a special multi-format box set and as a triple coloured vinyl set.
The band's second album delivered five top 30 singles, including the top ten hit 'Going For Gold, resulting in the Shed Seven appearing on Top of the Pops four times during the height of Britpop.
The new box set features a 3LP vinyl edition of A Maximum High which recreates the two-CD special edition from late 1996, which included a bonus CD featuring all the band's 1994-1996 B-sides along with two newly recorded tracks. This triple LP set is pressed on 'bowling ball' coloured vinyl. The box set also features In Colour: Shed Seven Live at the Hanover Grand which captures the band in concert at the small central London venue on 30 January 1996 to promote the release of the first single 'Getter Better'. The setlist includes songs from the previous album Change Giver, B-sides, and sees songs from A Maximum High make their live debut.
The box set also includes a CD called Max HiRange – Demonstration Tape , which includes previously unheard demos, instrumentals and acoustic tracks, all taken from the 1995/1996 A Maximum High era. Additionally the set includes an exclusive signed art print and A Maximum High UK tour laminate, all in a lift-off lid box set.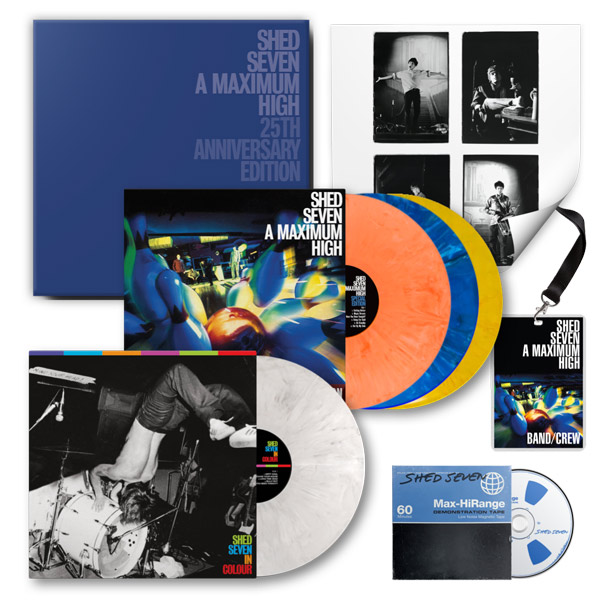 The triple coloured vinyl is available separately, although as with the box set it is exclusive to the Shed Seven official shop. A single LP of the album pressed on orange vinyl will be available via HMV.
A Maximum High will be reissued on 26 November 2021.
Browse the Shed Seven official shop
Tracklisting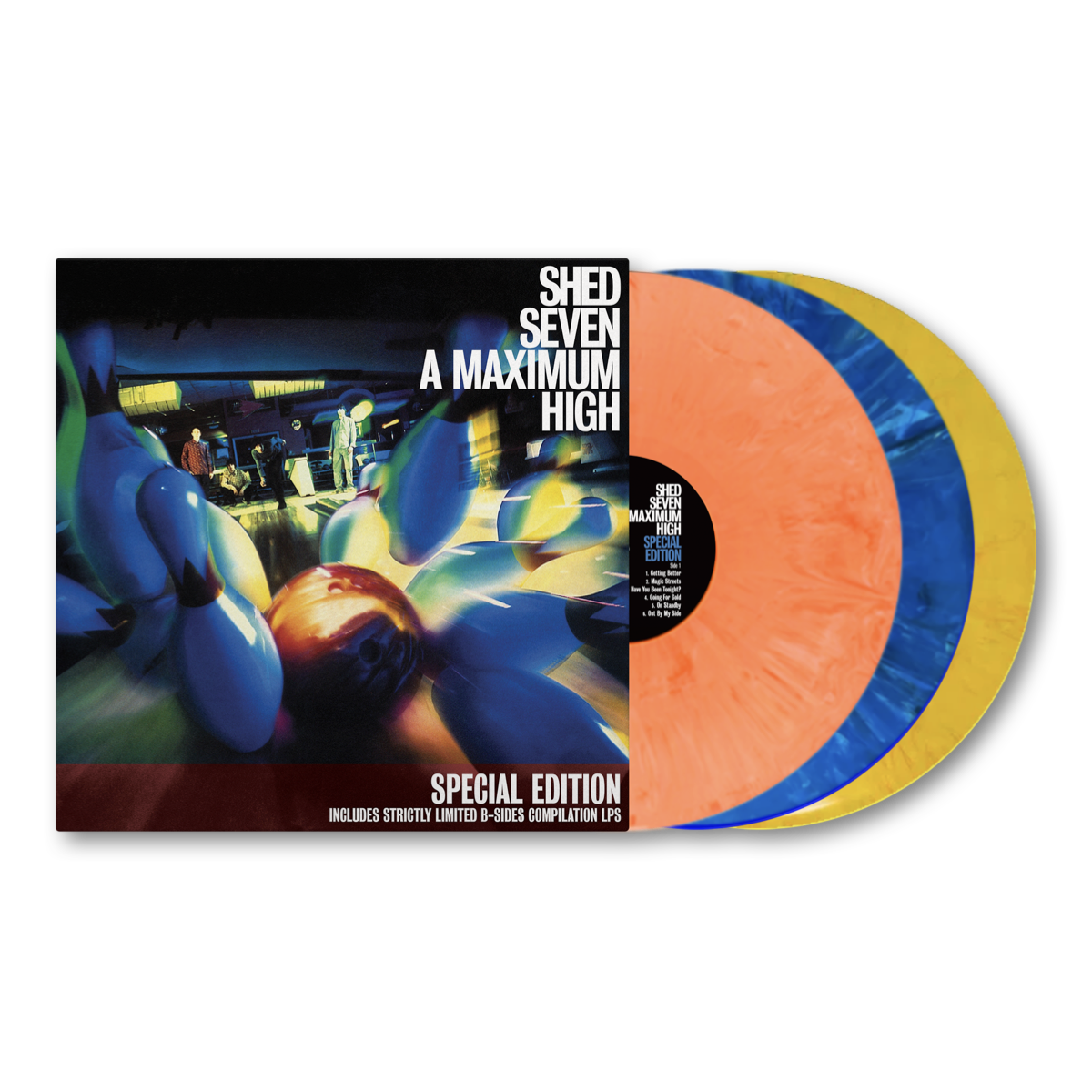 A Maximum High Shed Seven
/
3LP coloured vinyl
LP 1

Side 1

Getting Better
Magic Streets
Where Have You Been Tonight
Going For Gold
On Standby
Out By My Side

Side 2

Lies
This Day Was Ours
Ladyman
Falling From The Sky
Bully Boy
Parallel Lines

LP 2

Side 3

Long Time Dead (New Version)
Around Your House
Swing My Wave
Out By My Side (Piano Version)

Side 4

Immobilise
Killing Time
This Is My House
Sensitive

LP 3

Side 5

Barracuda
Mobile 10
Stepping On Hearts
Never Again

Side 6

Song Seven
Making Waves
Sleep Easy
Only Dreaming
Tracklisting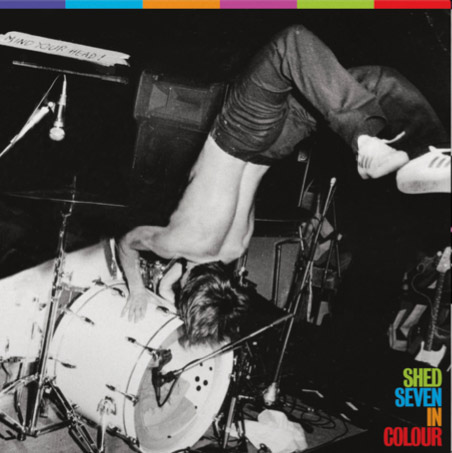 'In Colour' – Shed Seven Live at The Hanover Grand Shed Seven
/
white vinyl LP
Side 1

Dirty Soul
Around Your House
Long Time Dead
Bully Boy
Where Have You Been Tonight?

Side 2

Dolphin
Song Seven
Going For Gold
Speakeasy
Getting Better
Tracklisting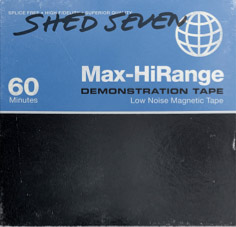 Max-HiRange – Demonstration Tape CD Shed Seven
/
CD
Getting Better (Demo)
Magic Streets (Demo)
Where Have You Been Tonight (Demo)
Going For Gold (Acoustic)
On Standby (Demo)
Out By My Side (Demo)
Lies (Demo)
This Day Was Ours (Killing Me Softly)
Layman (Acoustic)
Falling From The Sky (Acoustic)
Bully Boy (Instrumental)
Parallel Lines (Instrumental)
Instrumental Demo '95 ONE
Instrumental Demo '95 TWO
Instrumental Demo '95 THREE