 News
Shakespears Sister / Ride Again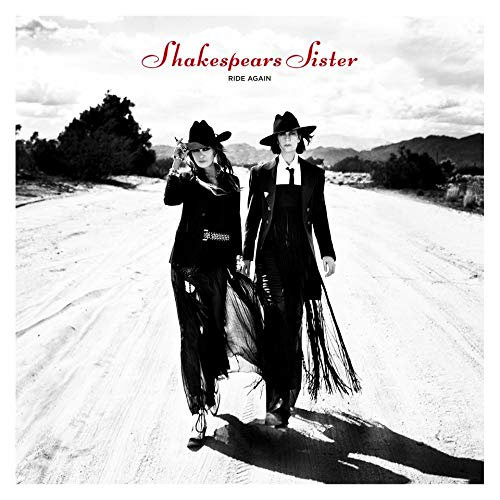 New EP from the reunited Stay hitmakers
Shakespears Sister continue their general 'we're back' activities with the announcement of a brand new EP.

Ride Again is a five track CD and vinyl release is due out in October and features all new songs that they wrote during sessions at the Joshua Tree, and recorded with producer Nick Launay earlier this year.
Two of the numbers, 'All The Queens Horses' and 'C U Next Tuesday', have already featured on their recent Singles Party compilation, but appear here as different mixes and this also marks their first outing on vinyl. They've recently revealed another track, 'When She Finds You' which features bequiffed Sheffieldian crooner Richard Hawley, and it's quite marvellous. Let's look at the video evidence of its marvellousness:
The other tracks 'Time To Say Goodbye' and 'Dangerous Game' remain slightly mysterious for now (unless it's a cover of THAT 'Time To Say Goodbye', which could actually be amazing with Marcella's set of pipes).
Ride Again is available on either CD or white vinyl. Hats off to London Records for supporting physical EP releases. As well as signed options listed below, the official store has a CD+vinyl EP bundle.
Ride Again is released 25 October 2019
Compare prices and pre-order
Shakespears Sister
Ride Again - CD EP
Compare prices and pre-order
Shakespears Sister
Ride Again - 12-inch white vinyl EP
You might also like…
Compare prices and pre-order
Shakespears Sister
Singles Party - 2CD deluxe
TRACKLISTING
Time To Say Goodbye
When She Finds You [with Richard Hawley] (EP Mix)
C U Next Tuesday (Perfect Mix)
Dangerous Game
All The Queen's Horses (Video Mix)