 News
Simply Red / Remixed. Vol 1 (1985-2000)
Rare and unreleased remixes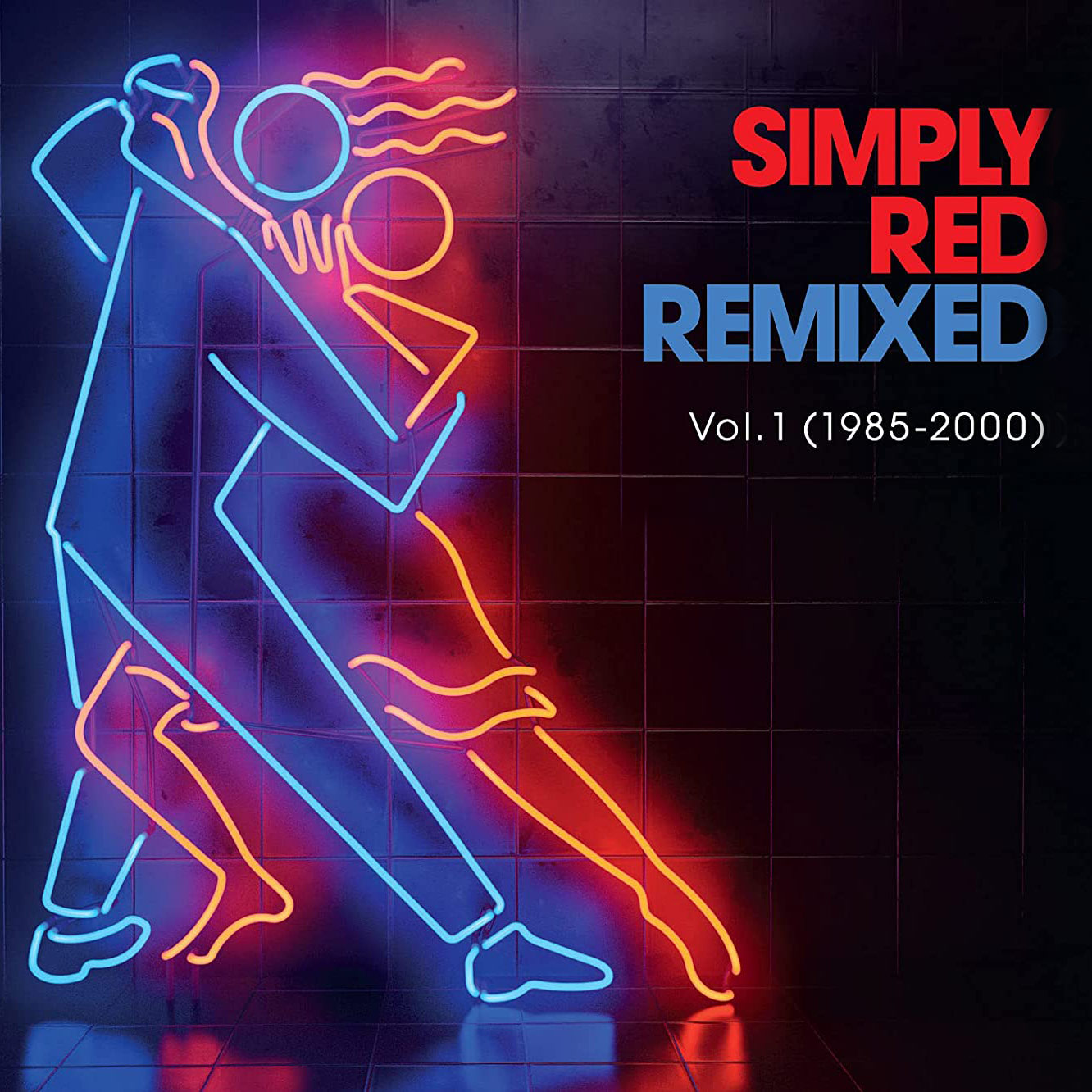 This October, Simply Red will release Remixed Vol. 1 (1985-2000) a two-CD collection of their hit singles in remixed form from the band's first 15 years.
The 22-song selection works through Simply Red's catalogue and mixes period mixes of the time with some rarer selections. In fact, there are seven unreleased remixes in total including the 'David Morales Radio Mix' of 'Something Got Me Started' and the 'United City Mix' of 'Money's Too Tight To Mention'.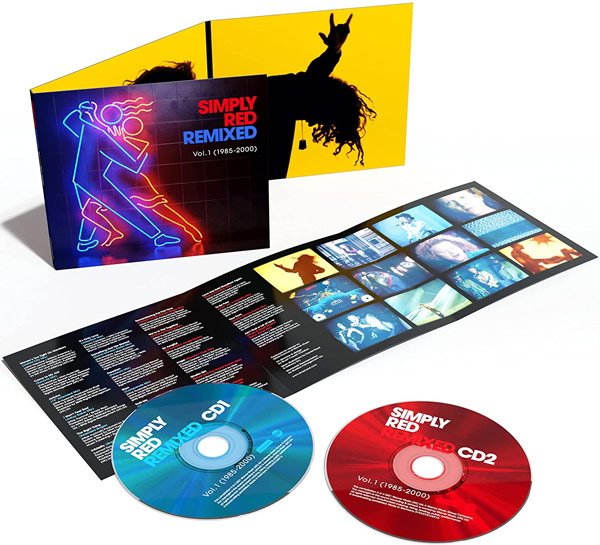 Some kind of Simply Red rarities collection was long overdue and while what is on offer here is not comprehensive and also fairly narrow in its remit, it's better than nothing! If volume two simply carries on post-2000 it's fair to say it won't be as appealing as this double-CD package.
Remixed Vol. 1 (1985-2000) will be released on 22 October 2021.
Compare prices and pre-order
Simply Red
remixed vol 1 - 2CD set
Tracklisting
Remixed: Vol. 1 1985-2000 Simply Red
/
2CD set
CD 1

Money's Too Tight to Mention (United City Mix)
Come to My Aid (Survival Mix)
Jericho (12" Extended Mix)
I Won't Feel Bad (Arthur Baker 12″ Mix)
The Right Thing (Extended Single)
Infidelity (Stretch Mix)
It's Only Love (Valentine Mix)
Something Got Me Started (David Morales Radio Mix)
Freedom (Perfecto Mix)
Stars (Comprende Mix)

Thrill Me (Masters At Work House Mix)

CD 2

Fairground (Too Precious Mix)
Remembering the First Time (Satoshi Tomiie Classic Single Mix)
We're in This Together (Universal Feeling Mix)
So Jungiful (So Beautiful Jungle Remix)
Angel (Mousse T Club Mix)
Ghetto Girl (Blood and Fire Sound System Mix)
Night Nurse (Jah Wobble Radio Mix) [feat. Simply Red]
Love Has Said Goodbye Again (Rae & Christian Mix)
To Be Free (Livin Joy AHanetta Mix)
Your Eyes (Jimmy Gomez Funky Mix)

Ain't That a Lot of Love (Phats and Small Mutant Disco Vocal Mix)