 News
Sophie Ellis-Bextor / Songs From The Kitchen Disco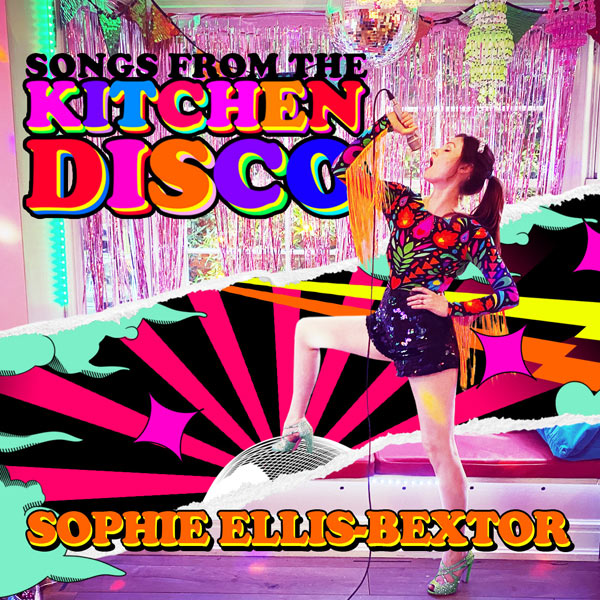 First ever greatest hits • Signed editions sold out.
Sophie Ellis-Bextor will issue a new greatest hits called Songs From The Kitchen Disco in November.
During the height of lockdown, one of the most genuinely entertaining pop star-at-home moments was Sophie's Friday night 'Kitchen Discos'. These were hilarious, often chaotic, singalongs, with kids and family joining in the fun.
This set features all of Sophie's biggest hits and, to be clear, these are original studio recordings but the compilation does include a new version of 'Groovejet (If This Ain't Love)', a BBC session of 'True Faith' and a live version of 'Do You Remember The First Time?'. Songs From The Kitchen Disco also features the brand new single 'Crying at the Discotheque'.
Song From The Kitchen Disco will be released on 13 November 2020 (was 23 October).
Browse the official store for coloured vinyl, bundles, cassettes.
Compare prices and pre-order
Sophie Ellis-Bextor
Songs From The Kitchen Disco - 2LP Blue vinyl
Compare prices and pre-order
Sophie Ellis-Bextor
Songs From The Kitchen Disco - standard CD
1. Groovejet (If This Ain't Love) 2020
2. Take Me Home (A Girl Like Me)
3. Murder On The Dancefloor
4. Get Over You
5. Music Gets The Best of Me
6. Mixed Up World
7. Catch You
8. Me and My Imagination
9. Today The Sun's On Us
10. Bittersweet
11. Starlight
12. Not Giving Up On Love (feat. Armin van Buuren)
13. Heartbreak (Make Me a Dancer) (feat. Freemasons)
14. Young Blood
15. True Faith (BBC Session)
16. Do You Remember The First Time? (Live)
17. Come With Us 18. Wild Forever
19. Crying At The Discotheque
20. My Favourite Things