 News
St. Vincent / MassEducation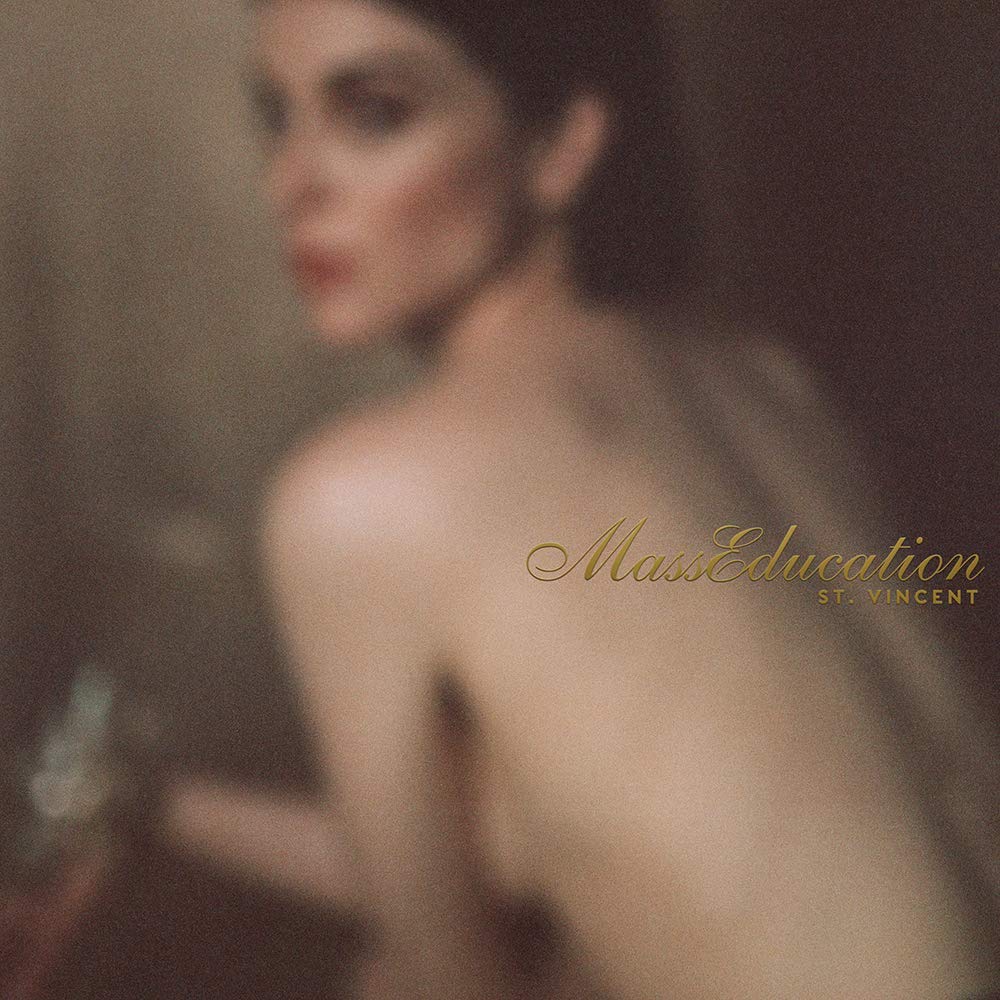 Next week St. Vincent will release a new album MassEducation, a stripped back piano and vocals 'reimagining' of her 2017 long-player Masseduction.

The album was recorded in Manhattan in August 2017 with Thomas Barlett on grand piano and St. Vincent (Annie Clark) singing. St. Vincent says "we neither rehearsed nor spoke about how to approach any song, but rather played 2-3 live takes, picked the best one and trusted in the feeling of the moment..".
The album was be issued on CD and black 180g vinyl. The latter features foil-blocked title and a letter insert (see an image of the letter below).
MassEducation will be issued on 12 October 2018.
Compare prices and pre-order
St. Vincent
masseducation - vinyl LP
Compare prices and pre-order
St. Vincent
Masseducation - CD edition
Vinyl LP
Side A
1. Slow Disco
2. Savior
3. Masseduction
4. Sugarboy
5. Fear The Future
6. Smoking Section
Side B
1. Los Ageless
2. New York
3. Young Lover
4. Happy Birthday, Johnny
5. Pills
6. Hang On Me
CD
1. Slow Disco
2. Savior
3. Masseduction
4. Sugarboy
5. Fear The Future
6. Smoking Section
7. Los Ageless
8. New York
9. Young Lover
10. Happy Birthday, Johnny
11. Pills
12. Hang On Me