 News
Suede / The Insatiable Ones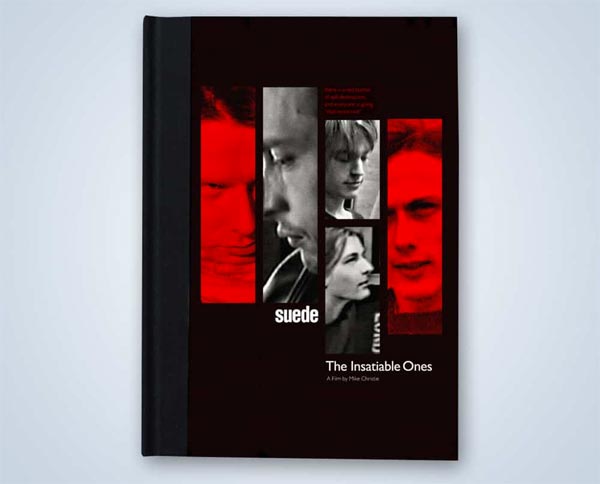 SIGNED poster and bundles available
Suede's new documentary The Insatiable Ones will be issued on DVD next year and fans can pre-order limited SIGNED versions of the triple-disc package.

Brett Anderson has made a point of saying that this documentary – directed by Mike Christie – isn't "a powder-puff promotional tool" rather it "grasps at the very essence of what the band is, charting the scruffy inglorious years of struggle, the vertiginous heights of success and the dank depths of self-destruction and hopefully emerges at the end of it all with some truths revealed and some myths destroyed".
The film was made with full access to the band and their personal archives and explores "the highs and lows of Suede's career".
Early pre-orders can secure a SIGNED poster from the official Suede store, available either separately or as a bundle with the DVD set. The poster design hasn't been confirmed but it will be big: 420mm x 594mm and printed on 250gsm paper with matt finish.
The Insatiable Ones will be issued on 12 April 2019.
Compare prices and pre-order
Suede
The Insatiable Ones - 3 x DVD
Official store options:
Disc 1
The Insatiable Ones feature documentary
Disc 02
Interview Extras including
– Mat Osman and Brett Anderson return to Haywards Heath.
– Richard Oakes and Neil Codling Coming Up.
– Brett Anderson in conversation with Peter Saville.
Disc 03
Simon Gilbert's Archive
More exclusive behind the scenes footage shot by Simon throughout the band's career.