 News
The Bluetones: CD box set and vinyl reissues
Limited signed editions & exclusives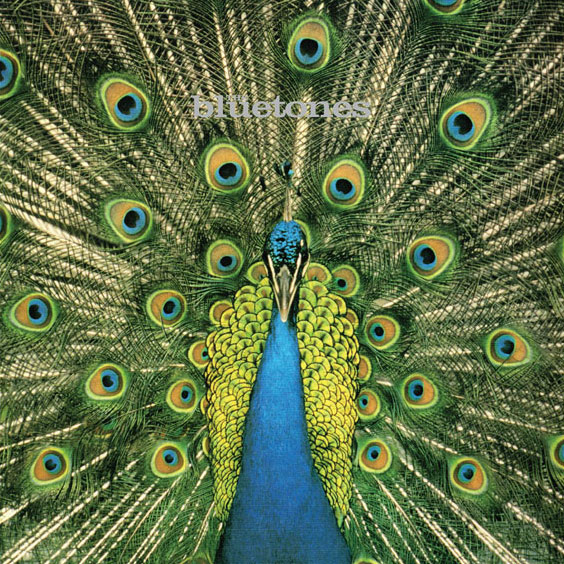 6CD signed box with albums & bonus tracks • 3LP Expecting to Fly blue vinyl package • Return To The Last Chance Saloon red vinyl
Demon Music will are to put out a raft of Bluetones CD and vinyl releases, from the early part of the band's career, with exclusives, signed items and coloured vinyl amongst them.
The Bluetones are from Heston in West London and arrived on the scene in 1995 with the top 40 single 'Are You Blue Or Are You Blind?'. They followed this up with 'Bluetonic' and then 'Slight Return', which reached number two in the UK singles chart (it was technically a re-release). The success of 'Slight Return' helped the band's debut album Expecting To Fly go straight to number one in February 1996.
Let's talk about the 2021 reissues. First off, is a six-CD box set called Superior Quality Recordings. This spans the band's first period of recordings – from 1994 to 2002 – and contains 93 tracks across the six discs.
It includes the first three albums – Expecting To Fly (1996), Return To The Last Chance Saloon (1998) and Science And Nature (2000) – a collection of pre-fame demos, The Early Garage Years, 45 non-album A and B-sides and rarities, and three previously unreleased demos (mastered for this compilation by Nigel Clark of Dodgy!).
The six CDs are presented in card wallets and the box is a two-part construction with an 'inner drawer' slotting into the outer slipcase. Superior Quality Recordings includes a booklet (which includes images of memorabilia from the band members' own collections), five badges and best of all, initially, this box comes as a limited edition (of 1500 copies) with a print SIGNED by all four band members (the print is the cover of Expecting to Fly).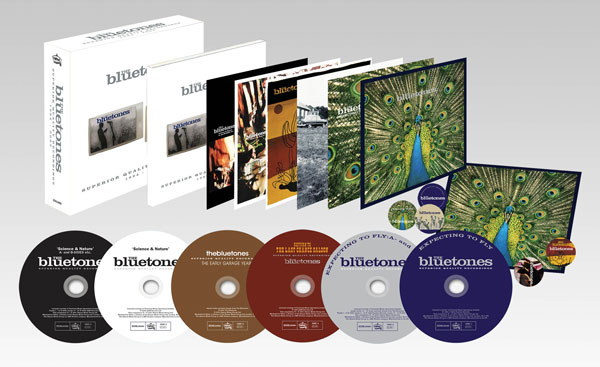 The band's 1996 debut album Expecting to Fly is also being reissued as a 25th anniversary, lift-off lid, 3LP vinyl box set. This is pressed on 180g blue vinyl and features the album, bonus tracks and The Early Garage Years. The box also contains the 12″ x 12″ booklet from the original limited vinyl, as well as a note by 6Music DJ Steve Lamacq. Amazon have an exclusive edition of this vinyl box set that includes three extra four-track demos on a bonus 12-inch. A second CD box set will follow later this year.
A single, clear vinyl, album-only, gatefold edition of Expecting to Fly will also be available via indie stores.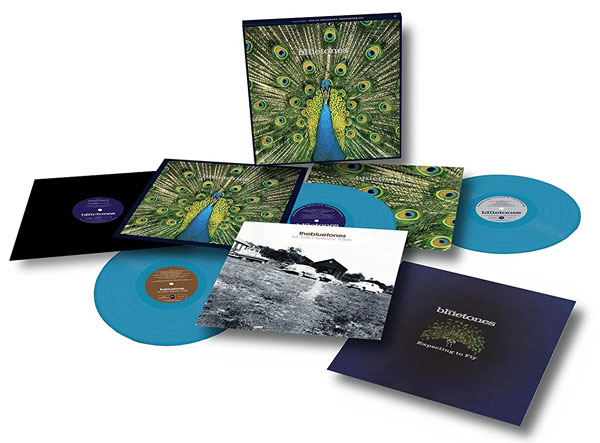 Return To The Last Chance Saloon from 1998 is also being reissued on vinyl. The second album featured another Top 10 single, 'Solomon Bites The Worm', as well as 'If…' and 'Sleazy Bed Track'.
The album is pressed on 180g red vinyl and the gatefold packaging recreates the limited edition version of the original vinyl which features a gatefold sleeve with two opening 'wild west' saloon doors affixed to the inside of the gatefold sleeve. SDE is liking this attention to detail!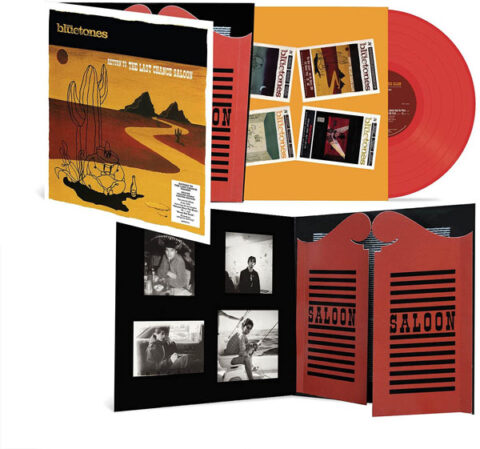 All the Bluetones vinyl reissues and CD box set are released on 6 August 2021 (was 16 July), via Demon Records/Edsel. Superior Quality Recordings with the signed print for £42 is a bit of a bargain, so expect that to fly (apologies…).
Compare prices and pre-order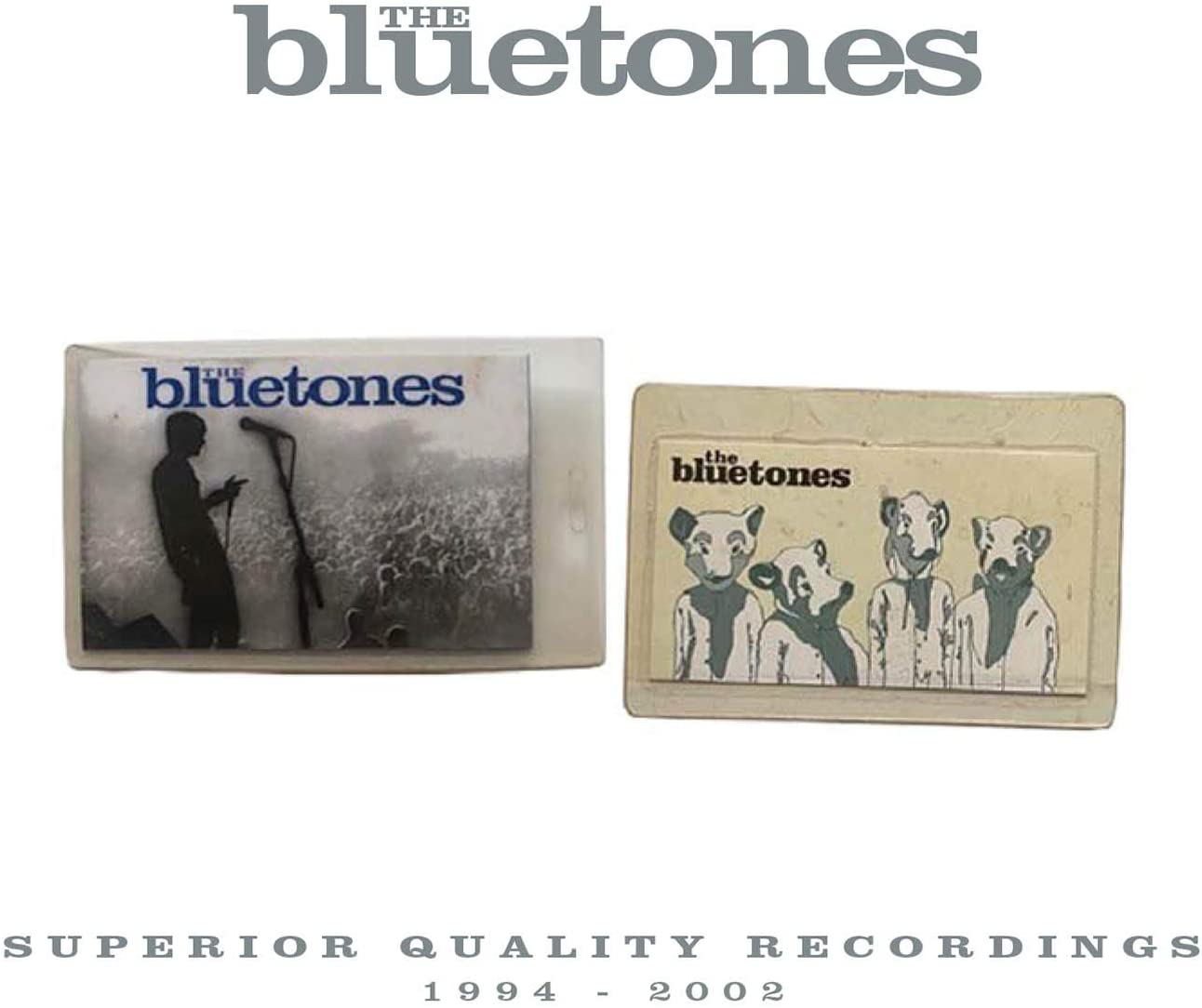 The Bluetones
Superior Quality Recordings - 6CD limited edition box set with signed print
Compare prices and pre-order
The Bluetones
Expecting To Fly - Limited edition 3LP blue vinyl with Amazon exclusive bonus demos 12-inch
Compare prices and pre-order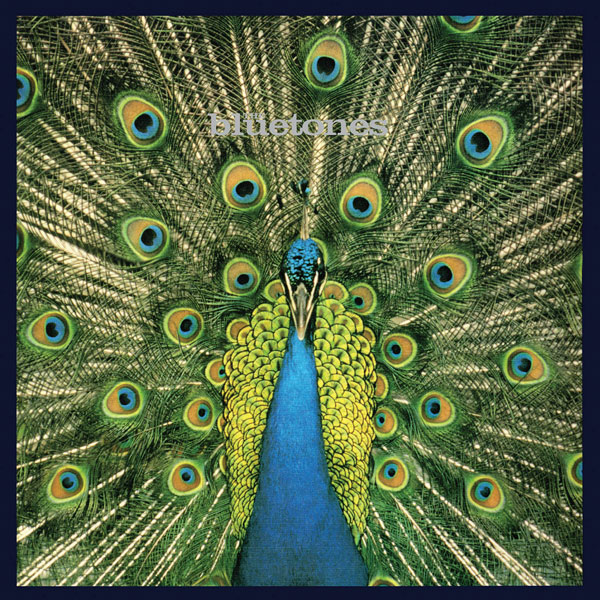 The Bluetones
Expecting To Fly - 3LP blue vinyl 25th anniversary standard edition
Compare prices and pre-order
The Bluetones
Return to Last Chance Saloon - red vinyl with deluxe saloon doors vinyl packaging
Compare prices and pre-order
The Bluetones
Expecting to Fly - single black vinyl in gatefold sleeve
Tracklisting
Superior Quality Recordings The Bluetones
/
6CD box set
Talking To Clarry
Bluetonic
Cut Some Rug
Things Change
The Fountainhead
Carnt Be Trusted
Slight Return
Putting Out Fires
Vampire
A Parting Gesture
Time & Again

Are You Blue Or Are You Blind?
String Along
Driftwood
Colorado Beetle
Glad To See Y'Back Again
Don't Stand Me Down
Nae Hair On't
Castle Rock
The Devil Behind My Smile
Marblehead Johnson
The Simple Things
Nifkin's Bridge
Time & Again [4-track demo]
Cut Some Rug [4-track demo]
Putting Out Fires [4-track demo]

Are You Blue Or Are You Blind? [demo]
Talking To Clarry [demo]
Carnt Be Trusted [demo]
Slight Return [limited edition UK/Japan 7″ single]
No. 11 (Bluetonic) [from the Fierce Panda "Return To Splendour" EP]
The Fountainhead [demo]
Time & Again [demo]
Cut Some Rug [homemade 4-track recording]
Talking To Clarry [homemade 8-track recording]
Are You Blue Or Are You Blind? [homemade 8-track recording]

Tone Blooze
Unpainted Arizona
Solomon Bites The Worm
U.T.A.
4-Day Weekend
Sleazy Bed Track
If…
The Jub-Jub Bird
Sky Will Fall
Ames
Down At The Reservoir
Heard You Were Dead
Broken Starr
I Was A Teenage Jesus
I Walked All Night
Blue Shadows
The Watchman
The Ballad Of Muldoon
Blue
Mr. Soul
Pretty Ballerina
Woman Done Gone Left Me

Zorrro
The Last Of The Great Navigators
Tiger Lily
Mudslide
One Speed Gearbox
Blood Bubble
Autophilia Or "How I Learned To Stop Worrying And Love My Car"
Keep The Home Fires Burning
The Basement Song
Slack Jaw
Emily's Pine

Armageddon (OuttaHere)
The Favourite Son
Be Careful What You Dream
Please Stop Talking
Keep The Home Fires Burning [Radio Version]
Thought You'd Be Taller
It's A Boy
Soup Du Jour
Vostok Of Love
Mudslide [Radio Edit]
Keep The Home Fires Burning [US Version]
Zero Tolerance
FockDa Brain-Hole
Mudslide [Shandy Weather Version]
After Hours
Groovy Roussos
Sail On Sailor
Reverse Cow Girl
Woman In Love
Ingimarsson
Freeze Dried Pop (Dumb It Up)
Persuasion
The Bluetones Big Score
That's Life
Tracklisting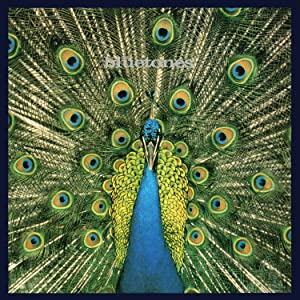 Expecting to Fly The Bluetones
/
3LP box set + Amazon exclusive bonus 12″ demos vinyl
Side 1

1. Talking To Clarry
2. Bluetonic
3. Cut Some Rug
4. Things Change
5. The Fountainhead

Side 2

1. Carnt Be Trusted
2. Slight Return
3. Putting Out Fires
4. Vampire
5. A Parting Gesture
6. Time & Again

Side 1

1. Are You Blue Or Are You Blind?
2. String Along
3. Driftwood
4. Colorado Beetle
5. Glad To See Y'Back Again
6. Don't Stand Me Down

Side 2

Nae Hair On't
Castle Rock
The Devil Behind My Smile
Marblehead Johnson
The Simple Things
Nifkin's Bridge

Side 1

1. Are You Blue Or Are You Blind? [demo]
2. Talking To Clarry [demo]
3. CarntBe Trusted [demo]
4. Slight Return [limited edition UK/Japan 7″ single]
5. No. 11 (Bluetonic) [from the Fierce Panda "Return To Splendour" EP]

Side 2

The Fountainhead [demo]
Time & Again [demo]
Cut Some Rug [homemade 4-track recording]
Talking To Clarry [homemade 8-track recording]
Are You Blue Or Are You Blind? [homemade 8-track recording]

Side 1

Time & Again [4-track demo]
Cut Some Rug [4-track demo]

Side B

Putting Out Fires [4-track demo]
Tracklisting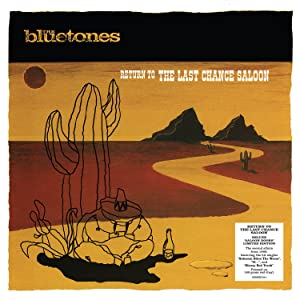 Return to the Last Chance Saloon The Bluetones
/
Red vinyl edition with 'saloon doors' gatefold
Side 1

Tone Blooze
Unpainted Arizona
Solomon Bites The Worm
U.T.A.
4-Day Weekend
Sleazy Bed Track
If…

Side 2

The Jub-Jub Bird
Sky Will Fall
Ames
Down At The Reservoir
Heard You Were Dead
Broken Starr